Apple has released its all-new AirPods Pro with MagSafe Charging, making what firm says makes the world's most popular headphones even better.
According to Apple, the 2nd generation AirPods Pro continue to revolutionise personal audio by delivering incredible sound quality, up to double the Active Noise Cancellation of their predecessor, an advanced Transparency mode, a more immersive Spatial Audio experience, and an expanded range of ear tip sizes for an even better fit.
The 2nd generation AirPods Pro are upgraded with USB‑C charging capabilities, additional dust resistance, and Lossless Audio with Apple Vision Pro.
With iOS 17, all 2nd generation AirPods Pro level-up with access to new audio experiences like Adaptive Audio and Conversation Awareness.
The new AirPods Pro are updated with a USB‐C connector, so now it's easy to use a single cable to charge Mac, iPad, AirPods, and the iPhone 15 line-up.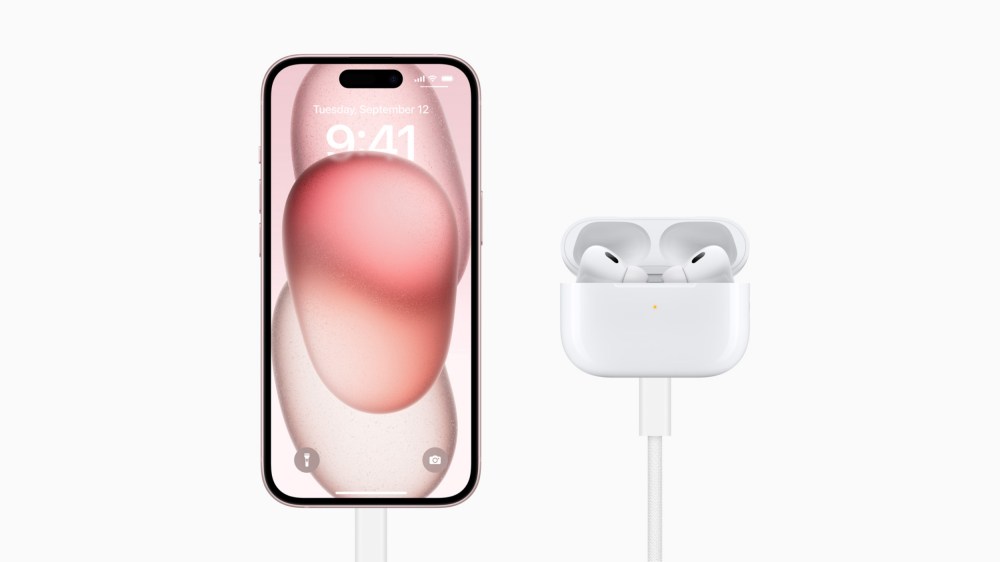 Users can even charge AirPods directly with iPhone 15, iPhone 15 Plus, iPhone 15 Pro, and iPhone 15 Pro Max, which also come with a USB‐C connector.
An improved IP54 rating for the earbuds and case also offers additional dust resistance, so users can bring them on their favourite rugged adventures.
The 2nd generation AirPods Pro with MagSafe Charging Case (USB‑C) also enable Lossless Audio with ultra-low latency to deliver the perfect true wireless solution with Apple Vision Pro.2 The H2 chip in the latest AirPods Pro and Apple Vision Pro, combined with a groundbreaking wireless audio protocol, unlocks powerful 20-bit, 48 kHz Lossless Audio with a massive reduction in audio latency.
According to Apple, when Apple Vision Pro is available early next year in the U.S., customers will be able to enjoy the most advanced wireless audio experience in the industry with the new AirPods Pro for exceptional entertainment, gaming, FaceTime calls, and so much more.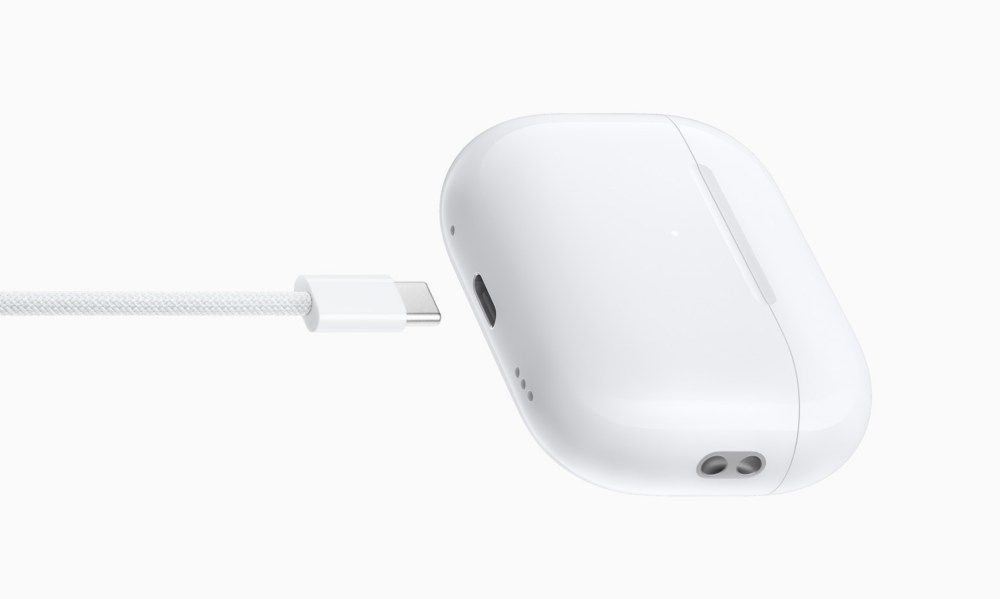 NEW FEATURES WITH IOS 17
All 2nd generation AirPods Pro gain exciting features and capabilities with iOS 17, including:
-Adaptive Audio: This new listening mode dynamically blends Transparency mode and Active Noise Cancellation, adjusting the noise control based on the sound in a user's environment. The breakthrough experience, unlocked by advanced computational audio, allows users to stay aware of their surroundings, while distracting noises — like group chitchat at the office, a vacuum at home, or the din of a local coffee shop — are reduced.
-Conversation Awareness: When a user begins speaking to someone nearby — whether they're having a quick conversation with a colleague or ordering lunch at a cafe — Conversation Awareness helps to lower the content volume, enhance the voices in front of the user, and reduce background noise.
-Personalised Volume: Using machine learning to understand environmental conditions and volume selections, Personalised Volume automatically fine-tunes the listening experience for users based on their preferences over time.
BETTER FOR THE ENVIRONMENT
The new AirPods Pro are designed with numerous materials and features to minimise their impact on the environment, including the use of 100 per cent recycled rare earth elements in all magnets and 100 per cent recycled gold in the plating of multiple printed circuit boards.
The case also uses 100 per cent recycled tin in the solder of the main logic board and 100 per cent recycled aluminium in the hinge.
The 2nd generation AirPods Pro are free of potentially harmful substances such as mercury, BFRs, PVC, and beryllium. Redesigned packaging eliminates the outer plastic wrap, and 90% or more of the packaging is made using fibre-based materials, bringing Apple closer to its goal of completely removing plastic from all packaging by 2025.
Today, Apple is carbon neutral for global corporate operations and by 2030, plans to be 100 per cent carbon neutral across its entire manufacturing supply chain and all product life cycles. This means that every Apple device sold, from component manufacturing, assembly, transport, customer use, charging, all the way through recycling and material recovery, will have net-zero climate impact.