IHG has signed its fifth voco in Australia since the brand's global launch in June of 2018, with voco Sydney Central to open by 2020.
Part of Linzhu Australia's 430 Pitt Street mixed-use development, the property boasts a stunning seventeen-storey tower with a sloping roof featuring unique "green waterfalls".
Guests will be treated to the ultimate upscale voco experience, that celebrates the individuality of the hotel, stunning location and local people, with each stay tailored to deliver a unique and memorable experience.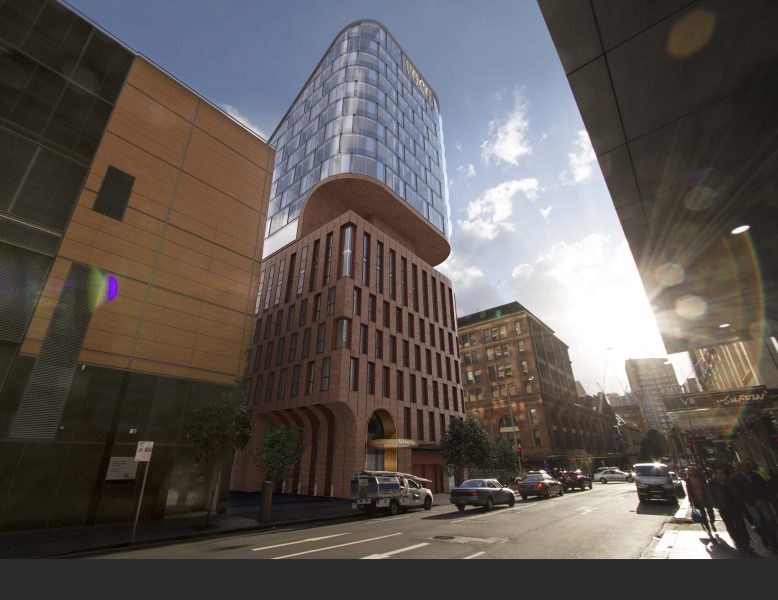 The property was originally slated as a Holiday Inn in 2017, however, as the growing precinct continues to develop and there is more of a need for quality accommodation options for business and leisure travellers in Sydney CBD, it became clear that it was taking shape as an upscale hotel with a very distinctive character.
"After attending the voco launch event in Sydney, I immediately fell in love with the brand," said Linzhu Australia Chairman, Jinwen Lin. "I realised that voco was a perfect fit for the property in Sydney Central.
"We look forward to adding another memorable and distinctive property to the voco portfolio. We are delighted to be able to add upscale, indulgent room features and facilities to the property for our guests for the complete voco experience."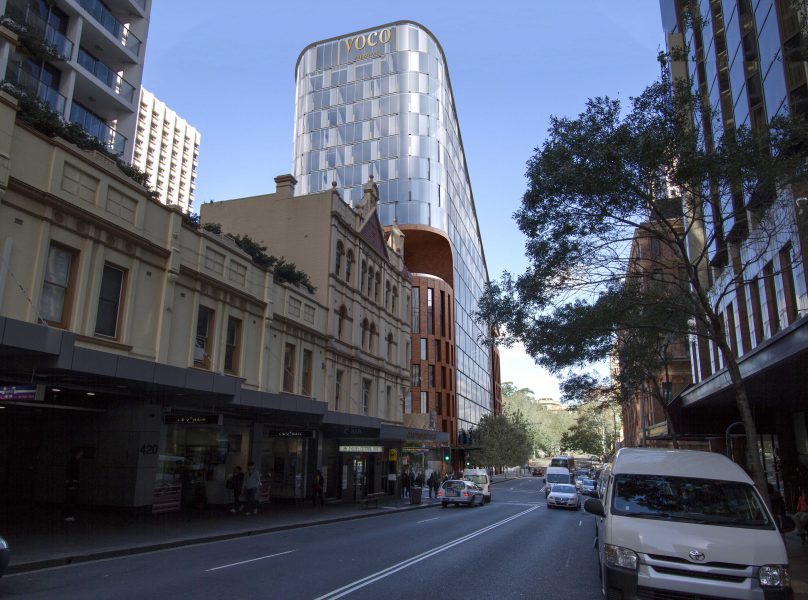 For voco Sydney Central, all the elements of the voco life will be on offer, including 301 guest rooms that are designed around the 'Me Time' concept with premium beds for a quality sleep experience, superior showers, innovative lighting and user-friendly technology. Beyond guest rooms, the hotel will feature an all-day design-led restaurant and bar, and guest gym.
voco Sydney Central will be located on 430 Pitt Street, an enviable location in the heart of Sydney CBD, just moments away from the iconic Capitol Theatre, with easy access to George Street light rail, Central Station and Sydney's new Convention Centre.
Launched in June of last year, the voco brand is growing in momentum across Australia, now with a leisure beach destination in the Gold Coast, two locations in desirable the wine regions of the Hunter and Yarra Valley and, with the addition of Sydney CBD, soon to be two central CBD locations in Australia's largest cities.
Holiday Inn also continues to go from strength to strength as IHG has put a focus on regional growth in Australia and New Zealand.
There have been several recent Holiday Inn signings across ANZ, including in Queenstown, Wagga Wagga, Melbourne Dandenong, Geelong, Melbourne Ringwood, Melbourne Coburg and Melbourne Werribee, which are all new build properties that will set a benchmark for the brand in the region.