La Vie Hotels and Resorts has signed an agreement with YOO, the renowned international interior design and lifestyle group, to bring two of their flagship hospitality brands – the upper upscale YOO2 Hotel and luxury By YOO villas to Phuket.
This signing follows last year's announcement in Australia that YOO will make a play in Melbourne, after La Vie secured the exclusive rights to bring the brand to the Pacific.
The Forest by YOO, will be the first design-led lifestyle hotel and luxury villas to enter the market and combined will add close to 600 additional rooms to the Phuket market.
Located on the mountain rises at the southern end of Patong, the hotel will be designed to limit impact on the existing tropical forest and with the addition of lush tropical gardens, both the YOO2 Hotel and By YOO luxury villas will become a must visit destination for travellers seeking a totally unique escape.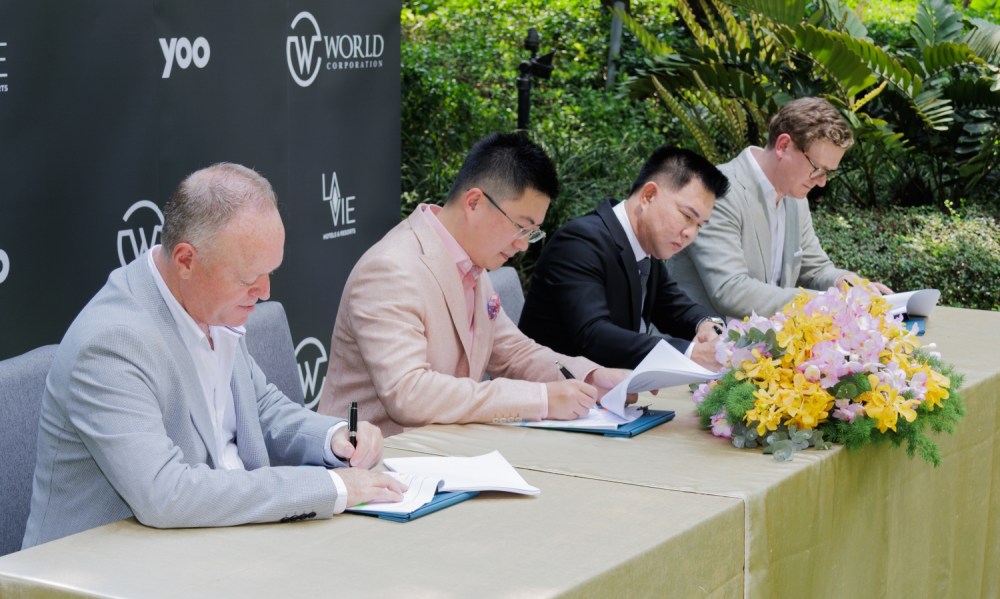 Spread over two separate zones, both YOO2 and By YOO luxury villas will cater to families, couples and groups, with expansive, luxurious leisure facilities and amenities designed to leave guests re-energised and invigorated.
The food and beverage offering at YOO2 is primed to be a must visit destination for not only hotel guests but visitors to the island, with signature restaurants, vibrant all-day dining, swim up bars coupled with live music and entertainment.
The Forest by YOO promises to be the most exciting new development in Patong.
Primed for a 2026 opening, YOO2 will be a full service, design-led lifestyle hotel that will provide the balance required by the modern day traveller.
With 432 guestrooms, a luxurious day spa that will offer beauty and relaxation treatments as well as sunrise yoga, and guided beach and mountain runs, YOO2 will also call home to a signature restaurant and vibrant all-day dining restaurant and bar that will showcase innovative drinking and dining concepts.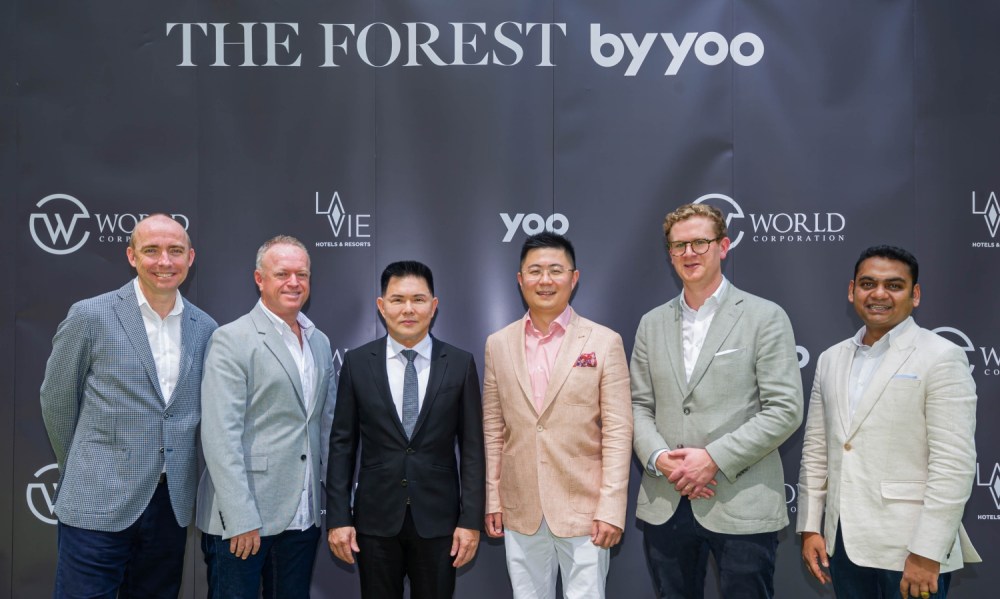 Delivering on YOO2s ethos of connecting guests with local soul, masterclasses in local cooking, cocktails and craft will be a feature alongside food and art tours.
The resort will also provide exceptional meeting, event, and wedding facilities, showcasing world-class service and local produce.
There will be 131 By YOO luxury villas and guests will have full access to the facilities on offer at YOO2, while also boasting its own YOO Clubhouse with restaurant, bar, gymnasium and pool deck.
Craig Bond, Managing Director of La Vie Hospitality Group, said, "Our partnership with YOO and Dr Chirasak Chiyachantana is an important step in our group's expansion and we are confident that these resorts will resonate with guests seeking a totally unique and inspiring holiday experience.
"We believe that the YOO2 and By YOO brands will set a new standard in the hospitality industry in Phuket, offering a unique and unforgettable design-led lifestyle experience for our guests.
"With exceptional leisure facilities, world-class service, and a strong cultural connection to the local area, we are confident that these in hotels will be a huge success.
"Working in partnership with YOO, our goal with these hotels is to create a truly immersive experience that combines design, culture, and wellness, with food and beverage playing a major role in drawing visitors to the precinct.
"We want guests to leave feeling rejuvenated and inspired, with memories that will last a lifetime. We can't wait to get started".