Qantas and Virgin Australia have announced reductions in flight capacity by up to 25% and 8% respectively on top of previously announced cut-backs as a result of the ongoing global COVID-19 outbreak.
The move will see cuts in both domestic and international services, however, the bulk of the reductions have come on global services by the carriers.
Virgin Australia today (Mar 13) revealed domestic capacity will be cut by 5 per cent until June 30, an increase on the 3 per cent reduction previously announced on 26 February 2020 "due to continued market softness and decreased demand and forward bookings".
The airline said services that will be reduced are "mainly on markets that have multiple daily frequencies, minimising disruption to guests".
The minimal impacts to domestic flights, Virgin Australia said, were because the carrier was predominately domestic airline, and the Group is "insulated from some of the broader international impacts".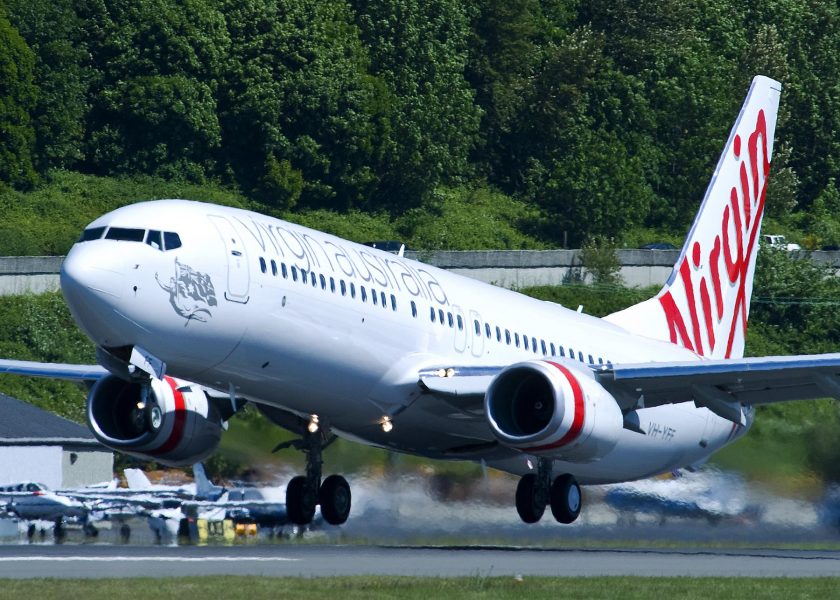 The Group's domestic operations account for 88 per cent of passengers and 78 per cent of flight revenue, according to Virgin Australia. However, the company said it is "taking action to reduce capacity in the international markets it operates in and reduce domestic capacity in line with weakened demand in certain markets".
Virgin Australia said it has "observed increasing weakness in international forward bookings and is reducing international capacity by 8 per cent to June 30 to meet current and expected demand" and the changes come on the back of the Group's recent withdrawal from Hong Kong.
Key international changes from Virgin Australia include:
• Reducing the daily Brisbane to Haneda service to three times per week from 29 March until 3 May;
• Reducing the daily Sydney to Los Angeles service to five times per week from early May to early June; and
• Further reducing Trans-Tasman services from a 2.6 per cent reduction to 6 per cent until June 30, including the strategic reduction of frequencies on Auckland-Melbourne to daily from May and a temporary reduction on Auckland-Sydney services.
Virgin Australia said it would also exit two underperforming routes – Auckland-Tonga (to cease on 1 May) and Auckland-Rarotonga (to cease on 21 July) as part of the carrier's ongoing network strategic review.
Virgin Australia Group CEO and Managing Director Paul Scurrah said the global industry has seen a significant decline in demand and the Group continued to assess its response to the evolving situation.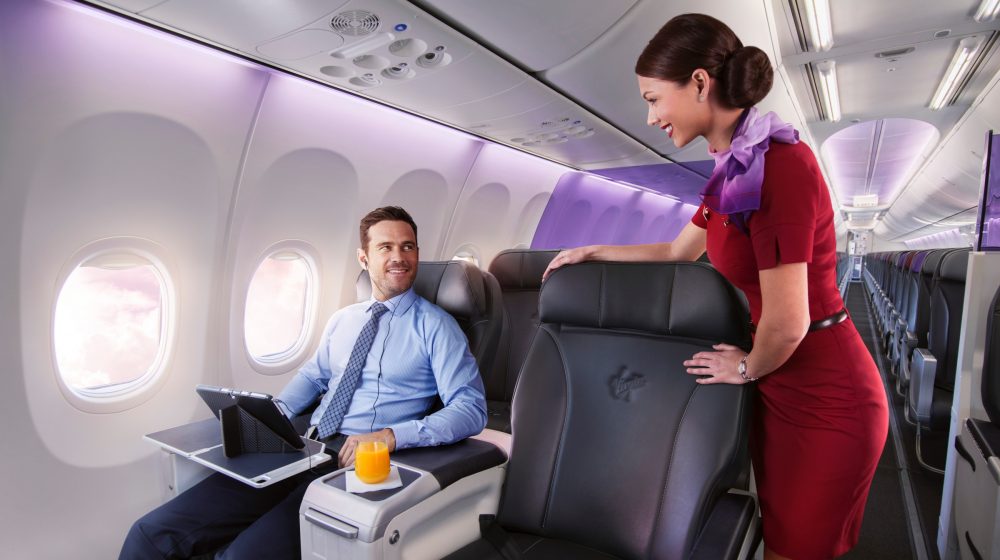 "We have already announced a number of measures to mitigate the impact from COVID-19, however the pace of the global spread and decline in demand has required us to implement further changes today to minimise the future financial impact," he said.
"As a largely domestic airline, we are less exposed to the impact on international travel, however we remain disciplined in our focus on managing capacity in response to forward bookings and continuing to reduce costs across the business. It's worth noting that domestic operations account for 88 per cent of our passengers and 78 per cent of our flight revenue.
"The reductions in services will also mean reduced flying for our crew and we are committed to working with them through this period and providing a range of options.
"Pleasingly, our travel bookings to Western Australia and local leisure destinations such as the Gold Coast, Sunshine Coast, and Hamilton Island continue to be ahead of where they were at the same time last year. This demonstrates Australians are continuing to travel within our own backyard and support local tourism.
"These measures announced today are intended to soften the impact from COVID-19 and safeguard our company for the future," Scurrah said.
He said the Group continues to maintain its high health and safety standards for all guests and crew, and as an extra precaution during this time, it has also recently implemented additional hygiene measures in the air and on the ground.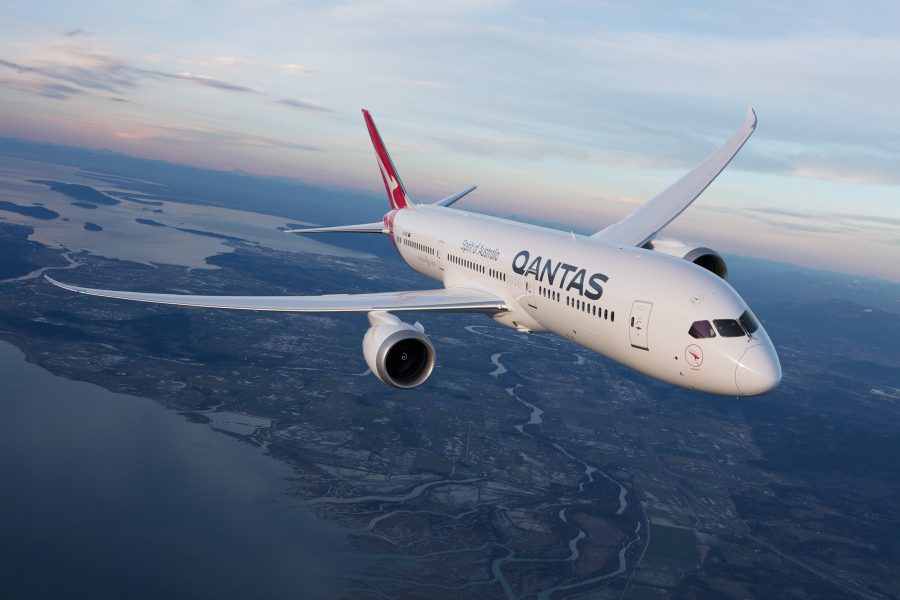 The Qantas Group has announced further cuts to its international flying, reducing capacity by almost a quarter for the next six months.
The latest cuts follow the spread of the Coronavirus into Europe and North America over the past few weeks, as well as its continued spread through Asia, which has resulted in a sudden and significant drop in forward travel demand, according to Qantas.
These additional changes will bring the total international capacity reduction for Qantas and Jetstar from 5% to 23% versus the same time last year and extend these cuts until mid-September 2020.
Qantas said the biggest reductions remain focussed on Asia (now down 31% compared with the same period last year). Capacity reductions to the United States (down 19%), the UK (down 17%) and Trans-Tasman (down 10%) will also be made in line with forward booking trends.
Rather than exit routes altogether, Qantas said it would use smaller aircraft and reduce the frequency of flights to maintain overall connectivity.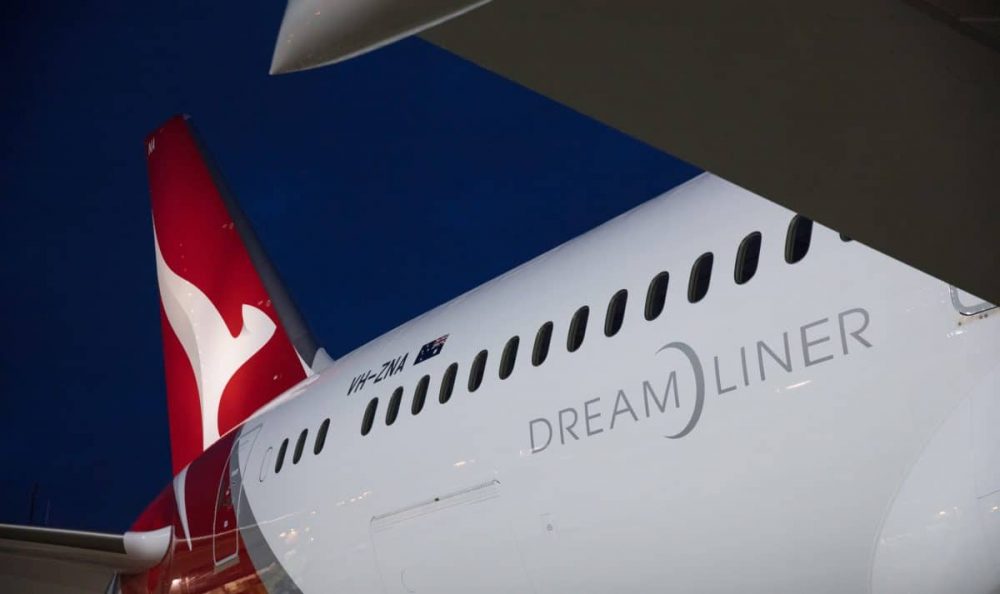 "This approach results in eight of the airline's largest aircraft, the Airbus A380, grounded until mid-September. A further two A380s are undergoing scheduled heavy maintenance and cabin upgrades, leaving two of its A380s flying," the airline said.
In response to strong customer demand for the direct Perth-London service, Qantas said, the existing Sydney-Singapore-London return service (QF1 and QF2) will be temporarily re-routed to become a Sydney-Perth-London service from 20 April.
The start of Qantas' new Brisbane-Chicago route will also be delayed from 15 April to mid-September.
Jetstar will also make significant cuts to its international network, including suspending flights to Bangkok and reducing flights from Australia to Vietnam and Japan by almost half. Jetstar's daily Gold Coast to Seoul flight was suspended last week.
Domestically, Qantas and Jetstar capacity reductions will be increased from 3% to 5% through to mid-September 2020, in line with broader economic conditions, the Group said.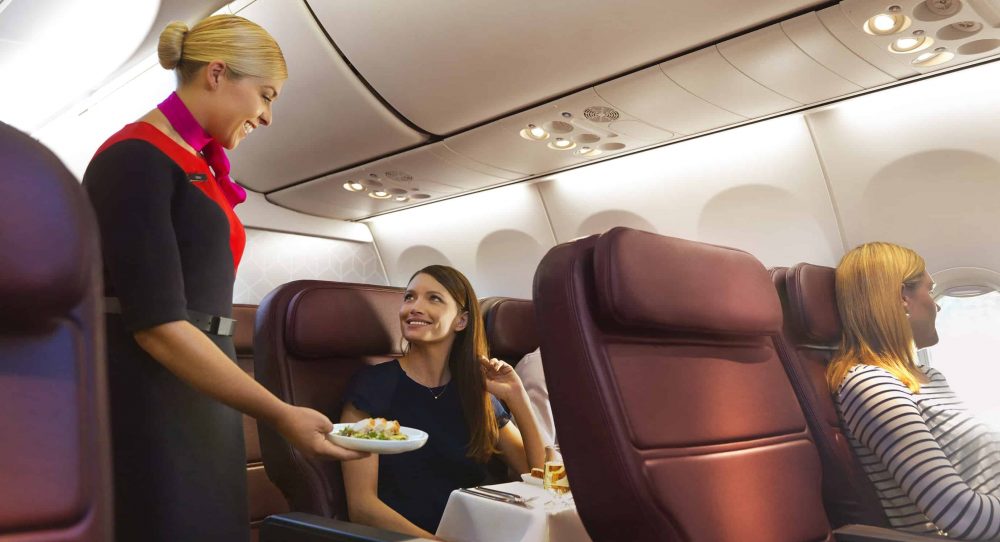 In total, this is the equivalent of grounding 38 Qantas and Jetstar aircraft across the international and domestic network. The Group's total capacity reduction changes from 4% (announced on 20 February) to 17% for the last quarter of FY20.
Given the reduced flying across the Qantas Group fleet, maintenance work will be brought forward where possible to make best use of this time, according to the carrier.
Announcing the changes, Qantas Group CEO Alan Joyce, said: "In the past fortnight we've seen a sharp drop in bookings on our international network as the global coronavirus spread continues.
"We expect lower demand to continue for the next several months, so rather than taking a piecemeal approach we're cutting capacity out to mid-September. This improves our ability to reduce costs as well as giving more certainty to the market, customers and our people.
"We retain the flexibility to cut further or to put capacity back in as this situation develops.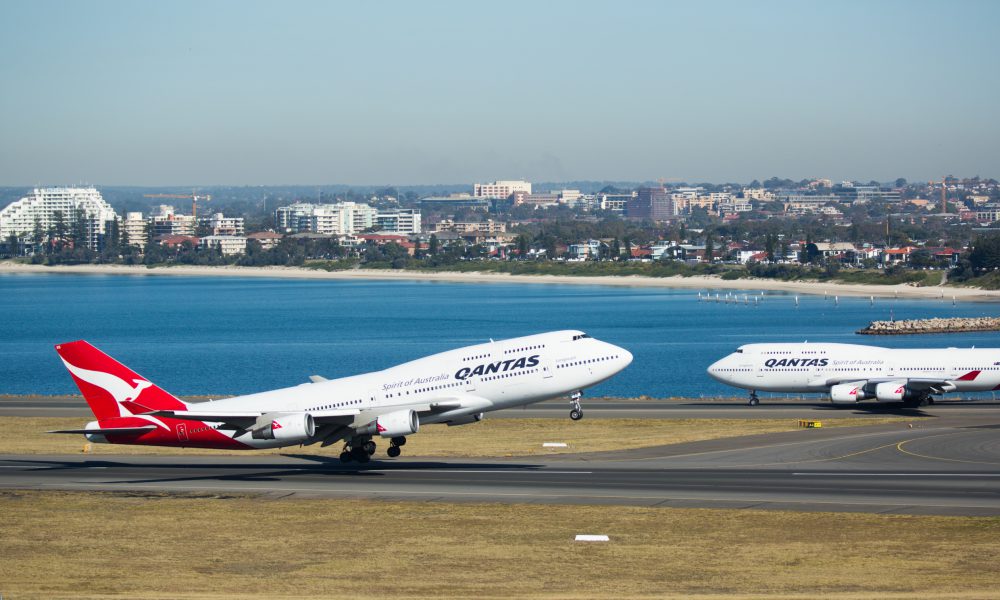 "The Qantas Group is a strong business in a challenging environment. We have a robust balance sheet, low debt levels and most of our profit comes from the domestic market. We're in a good position to ride this out, but we need to take steps to maintain this strength.
"When revenue falls you need to cut costs, and reducing the amount of flying we do is the best way for us to do that.
"Less flying means less work for our people, but we know coronavirus will pass and we want to avoid job losses wherever possible. We're asking our people to use their paid leave and, if they can, consider taking some unpaid leave given we're flying a lot less.
"Annual management bonuses have been set to zero and the Group Executive team will take a significant pay cut for the rest of this financial year.
"It's hard to predict how long this situation will last, which is why we're moving now to make sure we remain well positioned. But we know it will pass, and we'll be well positioned to take advantage of opportunities when it does."
The suspension of the A380 and First Class from Singapore routes will see the Qantas First Lounge in Singapore close temporarily, with customers instead invited to use the adjacent Qantas Business Lounge.