Skye Suites has fast-tracked the opening of its third hotel, a luxe new escape within the AUD$575 million architectural precinct Infinity by Crown Group, in response to what the company says is a surge in demand from the long-stay market.
Skye Suites Green Square is set to officially open as a hotel in July, but from this week (April 13), Skye Residences will offer luxurious serviced-apartment stays of three months or more to long-stay residents.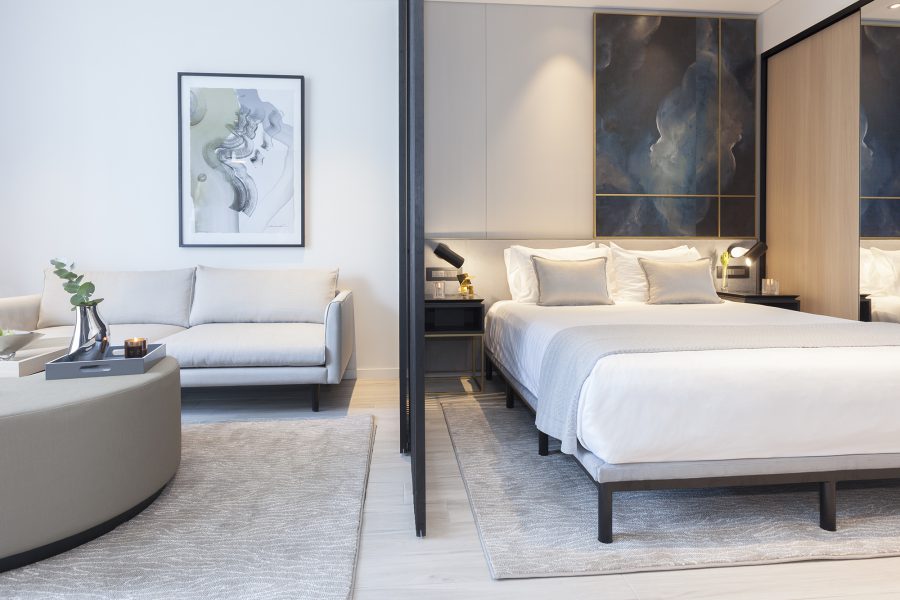 The new locale was developed by Crown Group and designed by world-renowned Koichi Takada Architects and was named one of 'The World's Best Projects' by The Property Council of Australia. The rooms have plush and inviting interiors by the designers behind some of the world's stellar luxury hotels, CHADA.
Crown Group Chief Operating Officer, Pierre Abrahamse, said the new hotel at Infinity by Crown Group added an appealing element to the precinct, which has become Sydney's most sought-after place to live, play and stay.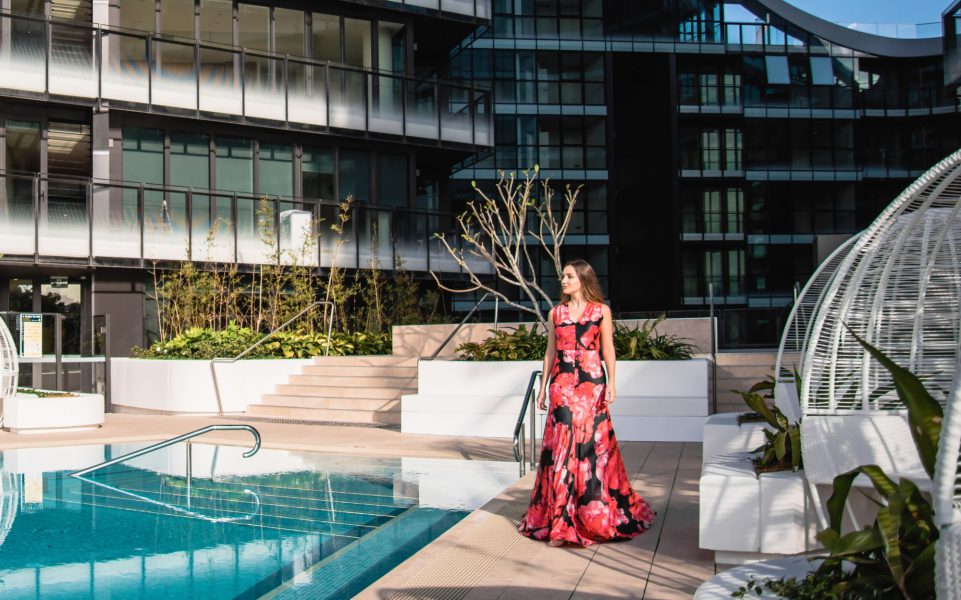 "This is the most exciting opening of 2020," he said. "Residents and guests will have the opportunity to stay in Sydney's most iconic new architectural creation, created by world-renowned Koichi Takada Architects. They will have all of Sydney on their doorstep, with the city and airport only minutes away.
"What's more, these are the perfect locales to enjoy a luxurious and comfortable stay that feels just like home, but with the luxury touches of a hotel. Guests can do all their own cooking and washing, order home delivery from nearby restaurants, and enjoy their own entertainment on huge flat-screen TVs, just as they would at home. They literally don't need to step out the door to enjoy a nice lifestyle," he said.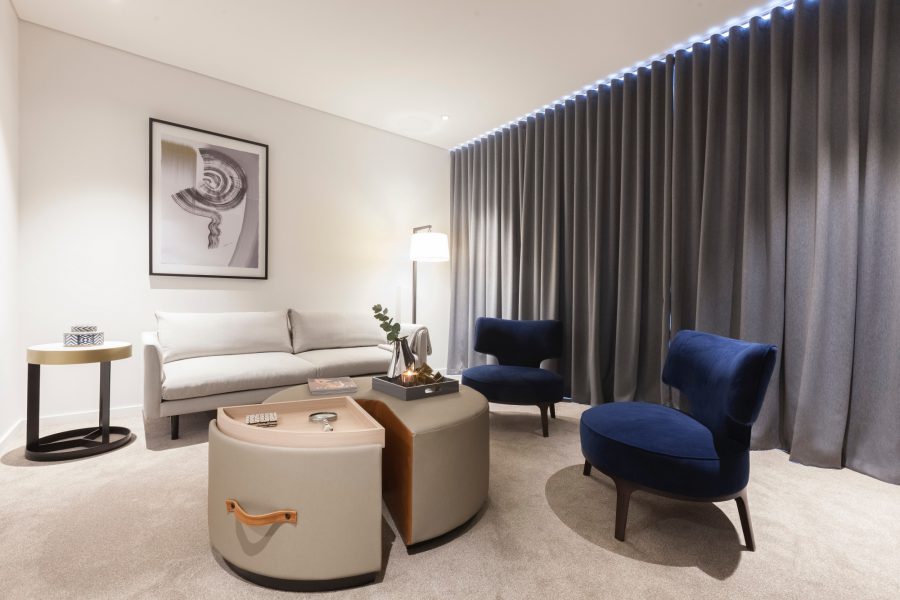 Two award-winning Skye Suites hotels cemented this reputable brand when they opened in Parramatta in 2017 and on Clarence Street in Sydney's CBD in late 2018.
All three properties offer design and interiors by globally-renowned architects and are ideal for long stays, with a range of studio, one and two-bedroom apartments.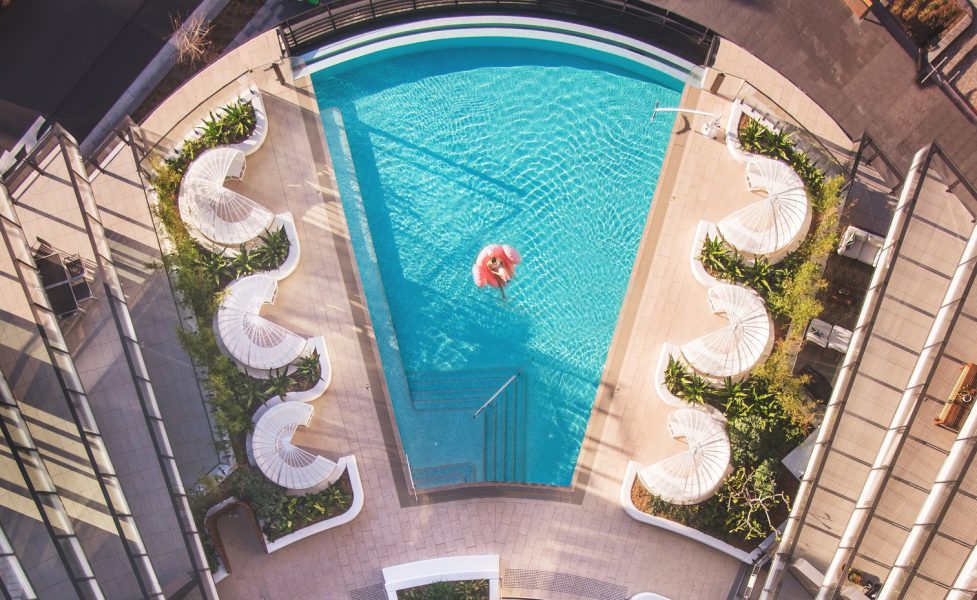 The kitchens have SMEG cooktops, microwave ovens and a fridge, and there is a washing machine and dryer as well as ample bathroom and living space. They even have the luxury of an enclosed balcony or courtyard and second wall-mounted flat-screen TV in the two-bedroom apartments.
Little kids and big kids alike can catch a movie on Foxtel or watch Netflix by streaming their own content to large in-room TV screens via Google Chromecast.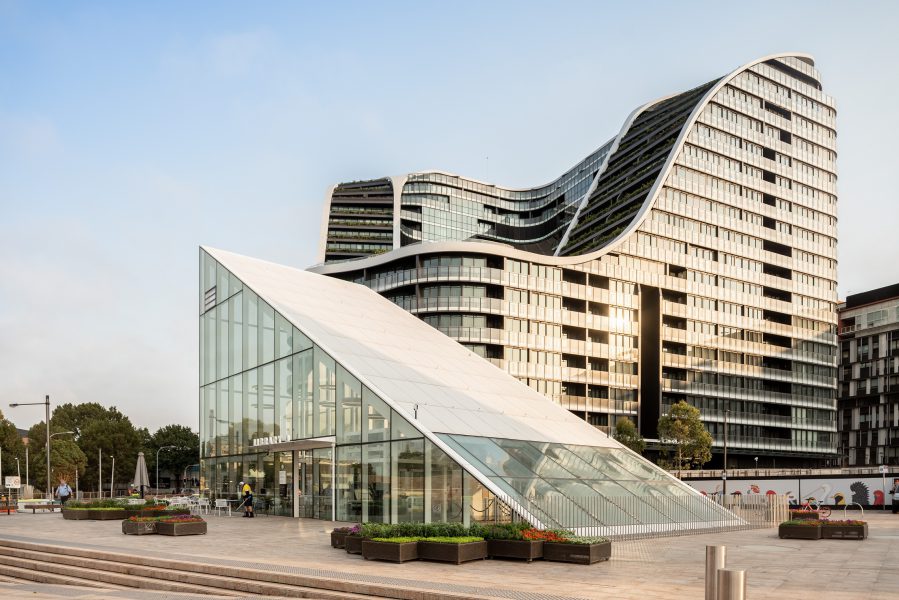 Keyless entry and 'virtual concierge' tablets in each suite allows guests to access hotel services, and there is an option for mobile check-in – ensuring a contact-less check-in and stay.
Other fine touches make the experience a luxury, including 'Sleeping Duck' bedding which allows guests to choose mattress firmness on each side of the bed.