With its proximity to Hyde Park and Kensington Palace, Bayswater in West London is recognized for its streets lined with grand terraces of white stucco houses and garden squares. Among them is an iconic building and former department store – Whiteleys – soon to become home to Six Senses London in 2023.
The hotel, wellness club and spa mark the brand's entry into the UK and will open with 110 guest rooms and suites, starting from 355 square feet and celebrating the building's origins, while making space for modern living.
There will also be 14 branded residences, with owners able to tap into all the privileges that come with a Six Senses home, including bespoke interior design, concierge service, dining, housekeeping and wellness programming.
Whiteleys takes its name from visionary entrepreneur, William Whiteley, who opened his first drapery shop in Westbourne Grove in 1863. A little over a decade later, the shop had grown to a department store described as "an immense symposium of the arts and industries of the nation and of the world".
Once a vibrant destination that formed the focus for the surrounding residential neighborhood, Whiteleys was then redeveloped in the 1980s into a shopping center with a cinema and bowling alley. It subsequently closed its doors in December 2018 as its popularity diminished.
In collaboration with the British architectural firm, Foster + Partners, renowned for its eco credentials and responsible design approach, this historic landmark will become a sensitively restored mixed-use development.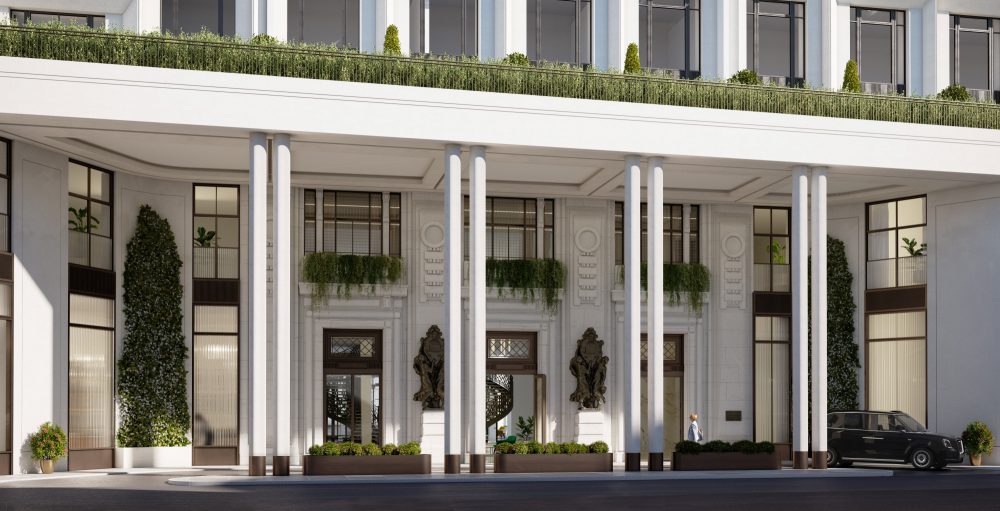 The original Grade II façade, central courtyard and dome will all be preserved, as will the majestic internal staircase (modeled on the La Scala opera house in Milan), which features as the centerpiece on the ground floor of the hotel.
Inspired by the building's origins, the interiors of Six Senses London are designed by internationally celebrated AvroKO in conjunction with executive architects EPR, and combine nostalgic nods to classical detailing and art deco along with modern streamlining.
To add a touch of local culture to the preserved Great Exhibition mood, contemporary art from British artists will be showcased throughout the hotel.
The Six Senses brand philosophy of connection to people and nature is central to the convivial and biophilic tone of the ground floor.
It features a cozy lobby bar and lounge (for talking to friends or the plants), all-day dining restaurant with an open kitchen and seating area in the courtyard.
Much of the lobby's character derives from its verdant, elegant and eclectic style. Imaginative planting, textured fabrics, bespoke flooring, reclaimed wood furniture and upholstery in natural tones with glass display cabinets flanking its walls cleverly bring about coziness in 14,000 square feet (1,300 square meters) of public space which encourages guests to socialize, eat, play or simply be.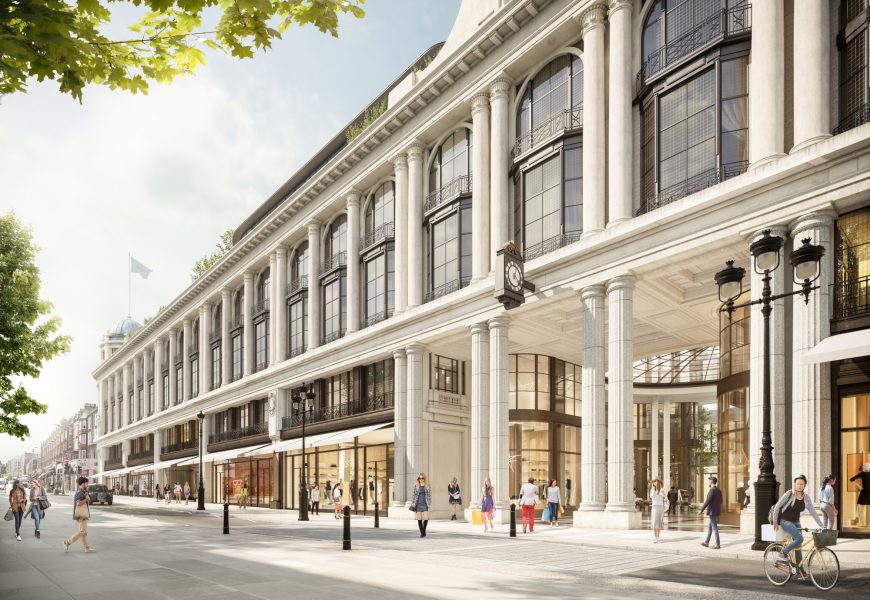 Six Senses Hotels Resorts Spas Chief Executive Officer, Neil Jacobs, said: "I feel nostalgic when talking about Whiteleys. I grew up in the neighborhood and my parents used to bring me here. It is a wonderful opportunity to pay homage to this heritage and bring our brand values to life in this part of town, while celebrating our first port of call for Six Senses in the UK."
In today's hyper-connected world and stressed lifestyle, Six Senses Spa will play an integral part in the hotel's offering. In a space reminiscent of an old-fashioned London underground station, the spa journey will mirror the different energies of the city life, from the sensory stimulation and movement of the street to the stillness and calm of a quiet café or park.
In this way, lively and vibrant areas flow into more serene and silent ones to offer energizing and restorative sensations; a perfectly balanced environment in which to achieve overall well-being. Highlights include 3,500 square feet (325 square meters) dedicated to fitness, a 65-foot (20-meter) indoor swimming pool, an Alchemy Bar and a relaxation room with vaulted ceilings.
On the second floor, residents and members will access a new kind of social and wellness club. Away from the density and intensity of the city, this space will feature a central bar and lounge, coworking spaces, a restaurant and wellness rooms, and offer pioneering programming to encourage growth, reflection and reconnection.