Singapore Airlines has revealed it will increase services to Australia from Monday, June 8, adding flights to Adelaide and Melbourne, as well as increasing services to Sydney.
The carrier is also looking to introduce a circular service operating Singapore-Sydney-Brisbane-Singapore, pending regulatory approval.
The addition of services to Adelaide, Brisbane and Melbourne will mark the first scheduled Singapore Airlines passenger flights to these cities since March following the closure of Australian and Singaporean borders due to the COVID-19 outbreak.
Singapore Airlines Regional Vice President South West Pacific, Philip Goh, said the increase in services to Australia is a step in the right direction as it works on expanding the Airline's Australian network.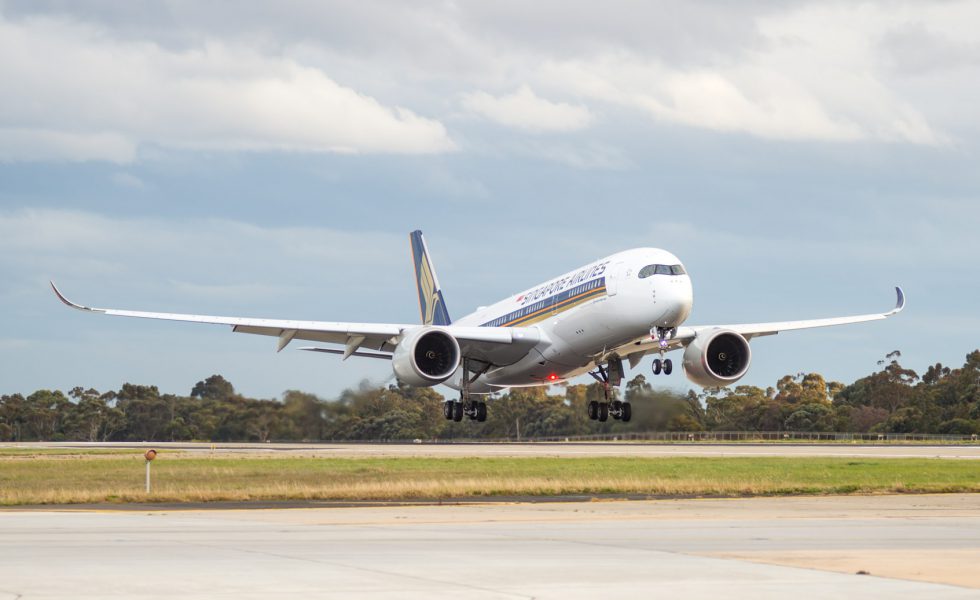 "We are committed to re-establishing Australia's connection to Singapore and the rest of world in a COVID-safe manner during these challenging times," Goh said.
"With Australia's travel restrictions remaining at Level 4, these flights will provide additional cargo capacity for carriage of imports and exports between the cities and our global network, while allowing people who have an urgent and essential need to travel, or return home, to do so.
"It is pleasing to be able to gradually add more capacity to the Australian market, however it is a small first step towards building the return of international travel.
"There is still a long way to go before any significant and meaningful return of capacity is possible.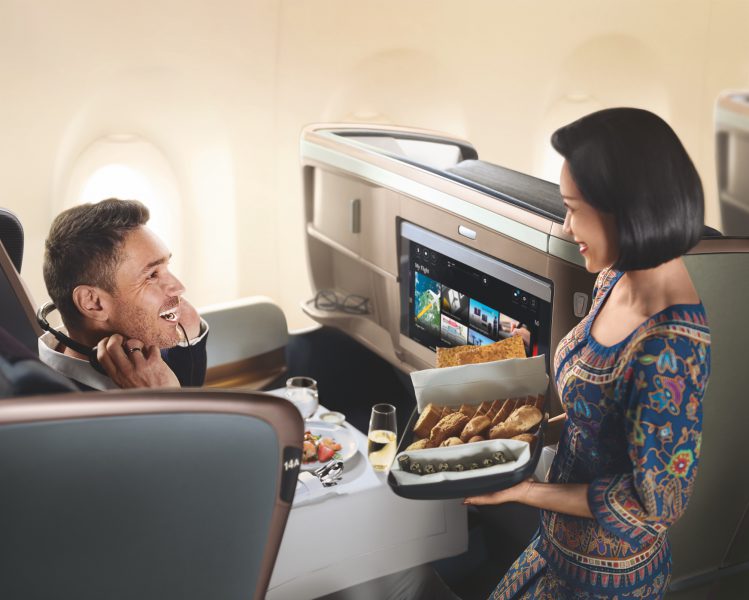 "As we increase services, our priority remains the health and safety of our customers and crew, and we will work closely with the authorities to safeguard this in every area of our operations.
"We continue to monitor border restrictions globally and, when appropriate, will make further changes to our minimum connectivity network," he said.
The addition of Adelaide, Brisbane and Melbourne to Singapore Airlines' minimum connectivity network, follows the Airline's announcement last week that it was expanding its cargo-only passenger flights to meet increased demand for cargo capacity for exports out of Brisbane, Melbourne and Sydney.
The addition of the three Australian cities, as well as the increase in services to Sydney, will be in place from June 8 through to July 31, however could be subject to change pending Singapore Airlines' continued review of the international travel environment.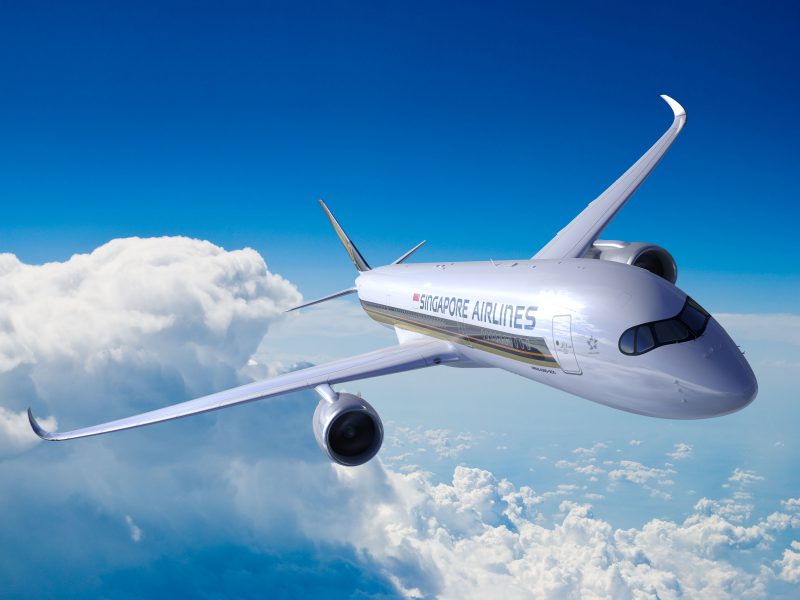 REVEALED: SINGAPORE AIRLINES' UPDATED FLIGHT SCHEDULES
Adelaide will be served once weekly using Singapore Airlines' Airbus A350-900 medium-haul aircraft, with SQ279 departing Singapore on Monday evenings at 23:40 and arriving in Adelaide on Tuesday morning at 07:55. The return flight, SQ278 will depart Adelaide on Tuesday at 09:10, arriving in Singapore at 15:10.
Melbourne will be served twice a week with Singapore Airlines' A350-900 medium-haul aircraft. SQ237 will depart Singapore on Monday evening at 23:55, arriving in Melbourne at 09:20 Tuesday morning. The return flight, SQ218, will depart late Tuesday evening at 23:50, arriving in Singapore at 05:45 the next morning.
The second weekly service to Melbourne, SQ217 will depart Singapore at 11:10 Friday morning before arriving in Melbourne at 20:35. The return flight, SQ238 will then depart Melbourne at 09:35 on Saturday morning, arriving in Singapore at 15:25 on Saturday afternoon.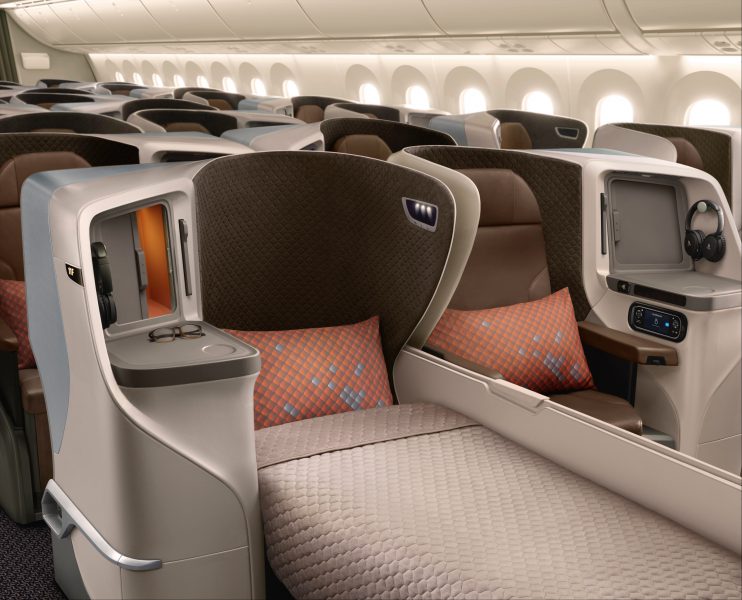 Sydney will be served five-times weekly with Singapore Airlines A350-900 long-haul aircraft. Three services a week will be direct Singapore-Sydney flights, with SQ231 departing Singapore at 00:45 on Monday, Wednesday and Sunday, arriving in Sydney at 10:25. The return flight, SQ232 will depart Sydney at 12:10 on Monday, Tuesday and Thursday, arriving in Singapore at 18:40.
The Adelaide, Melbourne and direct Sydney services will commence from Monday 8 June, however the new twice-weekly Singapore-Sydney-Brisbane-Singapore service will begin once regulatory approval has been received.
SQ288 is planned to operate on Tuesday and Friday, with the flight leaving Singapore at 09:35 and arriving in Sydney at 19:15, it will then depart Sydney at 20:25, arriving in Brisbane at 21:55, before departing at 23:00 and arriving in Singapore the next morning at 05:00.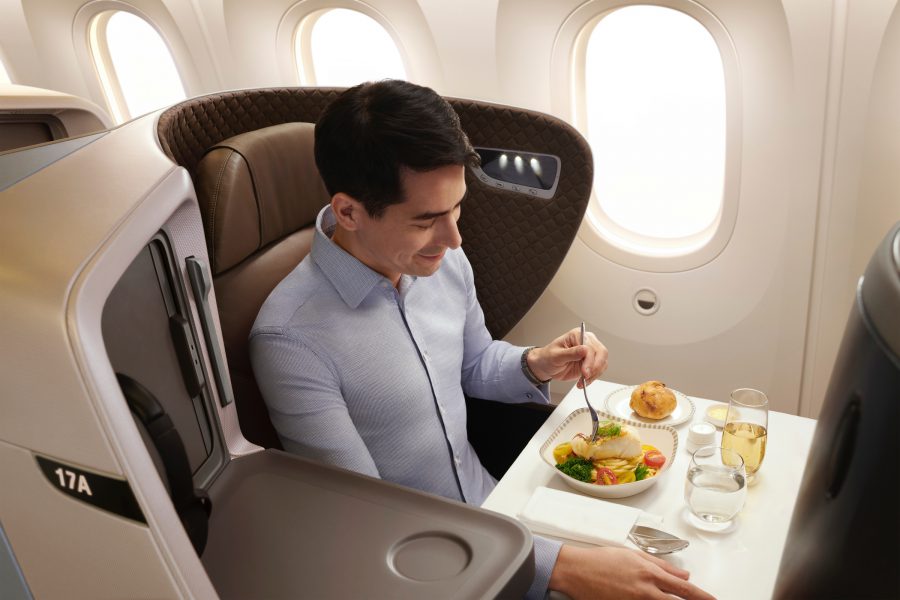 Restarting operations to Brisbane, with a circular routing via Sydney, is reminiscent of when Singapore Airlines launched services to the Queensland capital in 1984 with a once-weekly Singapore-Sydney-Brisbane vv routing.
In addition to the Australian services, Singapore Airlines will resume twice-weekly operations to Auckland and once-weekly flights to Christchurch, using their A350-900 aircraft.
Other destinations served as part of the minimum connectivity network include, Amsterdam, Bangkok, Copenhagen, Frankfurt, Hanoi, Ho Chi Minh, Jakarta, Kuala Lumpur, London, Los Angeles, Manila, Narita, Osaka, Seoul, Shanghai and Zurich.