Singapore Airlines has marked a new milestone in its more than 50-year history of operations to Australia, delivering all six cities it flies to with a lie-flat Business Class product.
The deployment of one of the world's most technologically advanced aircraft in the sky, the Airbus A350-900 on the Singapore-Melbourne-Wellington route, capped off an exciting 24 months for the airline in the South West Pacific.
Since December 2017 Singapore Airlines has deployed new aircraft to Sydney, Perth, Brisbane and Adelaide, with the changes delivering customers more choice and greater comfort across all flights.
Singapore Airlines Regional Vice President, Philip Goh, said the deployment of the A350-900 was incredibly exciting and marked a very proud moment for the airline in the region.
"We have been flying to Australia and the wider South West Pacific region for more than 50 years and over that time we have invested heavily to ensure our customers are provided with more flights, better products and greater options," Goh said.
"We have grown from operating twice-weekly services to Perth and Sydney in 1967, to flying more than 150 weekly flights from nine destinations across Australia and New Zealand, all of which now provide our customers with access to a lie-flat Business Class seat with direct aisle access thanks to the 1-2-1 cabin layout.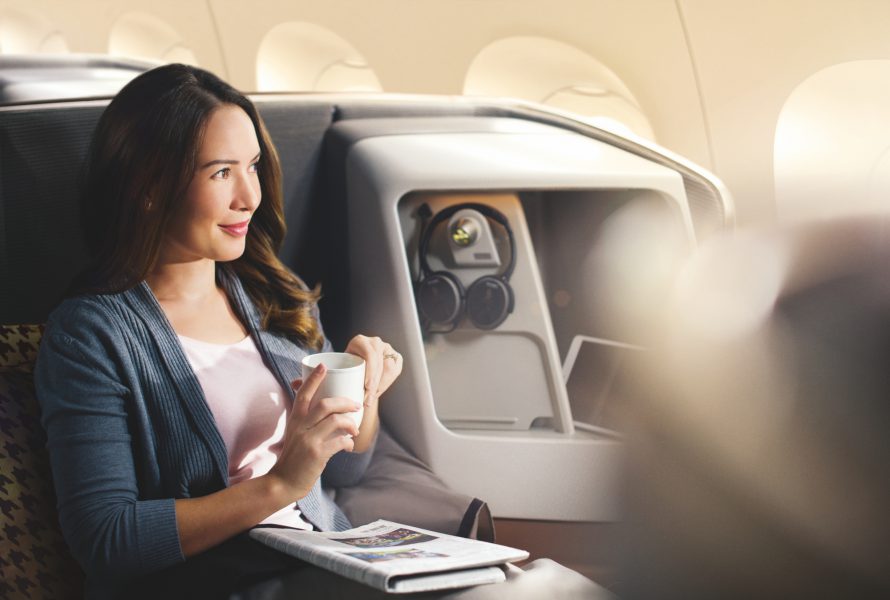 "The deployment of the new A350-900 on the Singapore-Melbourne-Wellington route also means that customers in Melbourne, Sydney, Canberra, Auckland, Christchurch and Wellington have the choice of flying in our Premium Economy Cabin on every flight.
"This level of product consistency across the region is something we are very proud to deliver and reinforces our longstanding commitment to the Australian and New Zealand markets," Goh said.
Since December 2017 Singapore Airlines has deployed its new A380 aircraft complete with new Suites, Business Class and Economy Class products to Sydney, its new Boeing 787-10 aircraft fitted with all-new medium haul cabin products to Perth and the new A350-900 medium haul aircraft, also featuring new cabin products to Adelaide, Brisbane and Perth.
Goh said that the introduction of so many new aircraft to Australia and New Zealand was due to Singapore Airlines' commitment to operating a young and modern fleet.
"This year alone we have taken delivery of a new A350-900 or Boeing 787-10 aircraft on average every 13 days," Goh said.
"Adding these new aircraft to our fleet allows us to deliver our customers access to some of the most technologically advanced aircraft in the sky, all of which are fitted with our latest cabin products.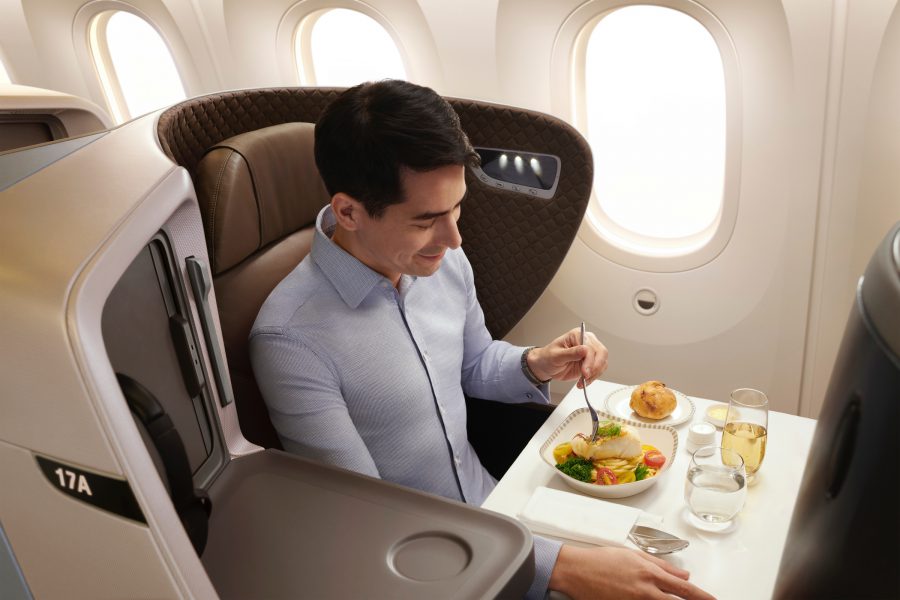 "The enhanced comfort of the aircraft cabins, combined with the luxurious cabin products and our famous Singapore Airlines service ensures our customers are provided with the highest quality of choices regardless of what destination they are flying from in the region," Goh said.
Designed with comfort in mind, the A350-900 provides customers an improved travel experience, bringing features like higher ceilings, larger windows, and an extra wide body as well as lighting designed to reduce jetlag. Passengers will be able to select from lie-flat Business class seats, Premium Economy class and a new, ergonomically designed Economy Class seat.
The A350-900 features 42 Business Class seats in a 1-2-1 layout providing each customer with direct aisle access. Each seat converts into a 78-inch fully-flat bed with cushioned headboard for greater sleeping comfort. Stowage has been designed to include a side console located above the armrest which allows laptop storage in both seat and bed mode. Each Business Class seat boasts a personal 18-inch HD LCD screen along with noise cancelling headphones and a video touchscreen handset to help customers enjoy over 1,000 movie, TV, music and game choices on the KrisWorld in-flight entertainment system.
Premium Economy Class features 24 seats in a 2-4-2 layout providing extra comfort, choices, and privileges for passengers. It all starts with priority handling and boarding, followed by a seat that includes a calf-rest and footrest for extra comfort. The seat reclines up to eight inches with a 38-inch seat pitch, perfectly designed for snoozing. A video touchscreen handset and 13.3-inch HD touch screen monitor, along with the addition of noise cancelling headphones, allows customers to fully immerse themselves in the KrisWorld in-flight entertainment system, all while sipping Champagne throughout the flight.
Economy Class features 187 seats in a 3-3-3 layout and provides more legroom and personal space alongside a new backrest cushion with bolstered sides and a 4-way adjustable sculpture headrest, which provides neck support and comfort to rest peacefully. One of the standout features is the 11.1-inch wide touch-screen personal monitor and video touch-screen handset to view more than 1,000 entertainment options on the KrisWorld in-flight entertainment system throughout the journey.
Customers travelling on the A350-900 can utilise the Singapore Airlines Companion App, allowing them to pre-select their favourite video and audio content before boarding to better plan, personalise and enjoy their journey.