Aligning with its vision since inception of making travel attainable for all, Scoot has announced the removal of payment processing fees globally for all bookings made on its direct channels, offering customers even greater value with immediate effect.
To provide customers greater convenience and a seamless booking experience, Scoot currently offers a comprehensive range of payment options across its network of 67 cities in 17 countries and territories.
This includes global payment methods such as Apple Pay, Credit Card (American Express, JCB, MasterCard, UnionPay, Visa), Google Pay and PayPal, and local payment methods such as AXS and PayNow for customers in Singapore, POLi for customers in Australia, WeChat Pay and Alipay for customers in China, DragonPay for customers in the Philippines, Konbini for customers in Japan, and Momo for customers in Vietnam.
The evolution of payment systems over the years, driven by technological improvements, has helped to significantly defray the associated costs required to support and maintain the payment infrastructure.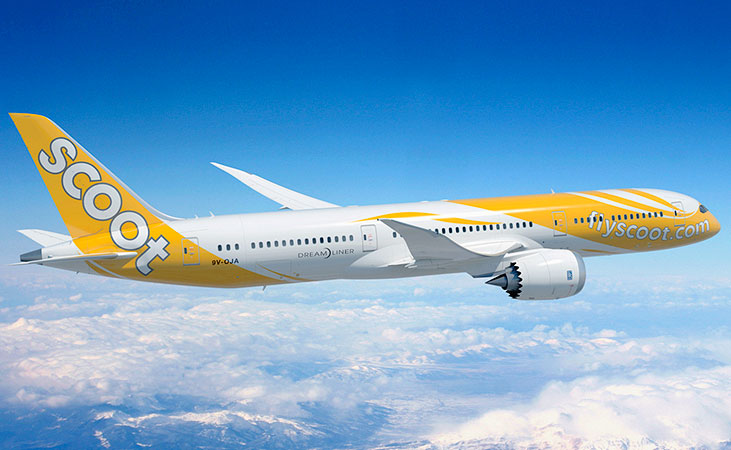 In a major win for consumers, Scoot has axed processing fees globally
From March 2018, Scoot has progressively removed payment processing fees in selected markets, beginning with Europe. More recently, in August 2019, the fees for selected local payment methods, including AXS (for customers in Singapore) and Konbini (for customers in Japan), were removed. Momo, an e-wallet and mobile payment app launched in end August 2019 for customers in Vietnam, also has zero payment processing fees.
Scoot's Chief Executive Officer, Lee Lik Hsin, said, "When Scoot first started, we offered a limited range of payment methods at a higher implementation and maintenance cost.
"As we expanded globally and heard our customers' feedback, we took advantage of advances in payment technology to implement many more payment methods to improve our customers' experience.
"In order to pass on the savings to our customers as our costs came down, we have since March 2018 progressively removed payment processing fees in selected markets. Now, we are ready to do away with it globally. We hope this gives our customers better value and more reasons to escape the ordinary with us."