In 1937, RIMOWA revolutionized the world of travel by using aluminum for the first time to craft lightweight luggage made of aluminum. Inspired by the early days of aviation, the emblematic RIMOWA aluminum luggage has become a true travel icon.
To mark the 80th anniversary of its design, RIMOWA has released a campaign retracing the history of the case and the stories of well-known owners who never leave without it.
Chance and circumstance combined to give birth to the RIMOWA aluminum suitcase in the 1930s. After a fire at the RIMOWA factory, the only surviving material was a piece of metal, sparking the idea of designing a piece of luggage made of lightweight, robust aluminum. Since then, the brand has ceaslessly innovated to optimize a now iconic range that fetes its 80th anniversary in 2017.
Setting out to produce exceptionally durable luggage able to stand the test of time, RIMOWA revolutionized travel culture. The instantly-recognizable design was subsequently produced in a smaller model, becoming a must for travelers the world over. In 1976, waterproof cases were developed, protecting delicate equipment from water, humidity, heat and cold, making RIMOWA a favorite among filmmakers, photographers and all manner of adventurers.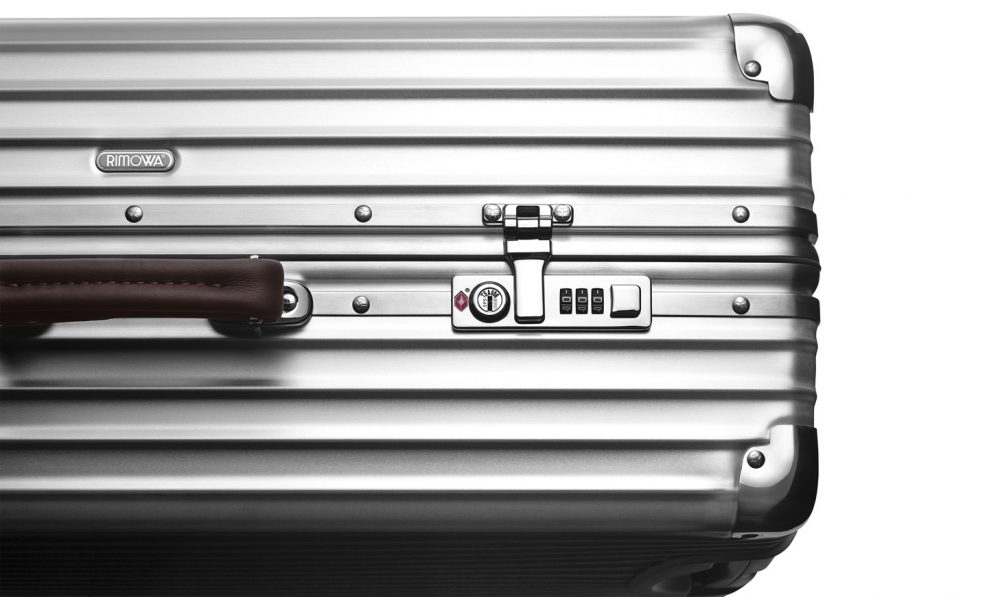 RIMOWA's stylish and iconic Classic Flight luggage
With the unmistakable RIMOWA signature grooved design, this travel companion is synonymous with a never-ending quest for excellence, melding craftsmanship, high-tech, impeccable quality and timeless elegance. It takes some 205 components and over 90 work processes to make each case at the Cologne factory.
To celebrate the 80th anniversary of its aluminum suitcase RIMOWA has invited friends of the Maison to present their own personal aluminum luggage and share stories of their travels. Among them are designer Karl Lagerfeld, director David Fincher, journalist Carine Roitfeld, three-star chef Massimo Bottura and Virgil Abloh, creator of the Off-White brand.
The campaign also includes a film shot by Dan Tobin Smith that follows the production of a suitcase in the workshop at the company's headquarters in Cologne, Germany.