Shimmering silver aluminium-magnesium shells with the distinctive Rimowa groove structure, combined with fine, durable leather handles, the Classic Flight range unites the classical look from the early days of aviation with the features of modern, premium luggage.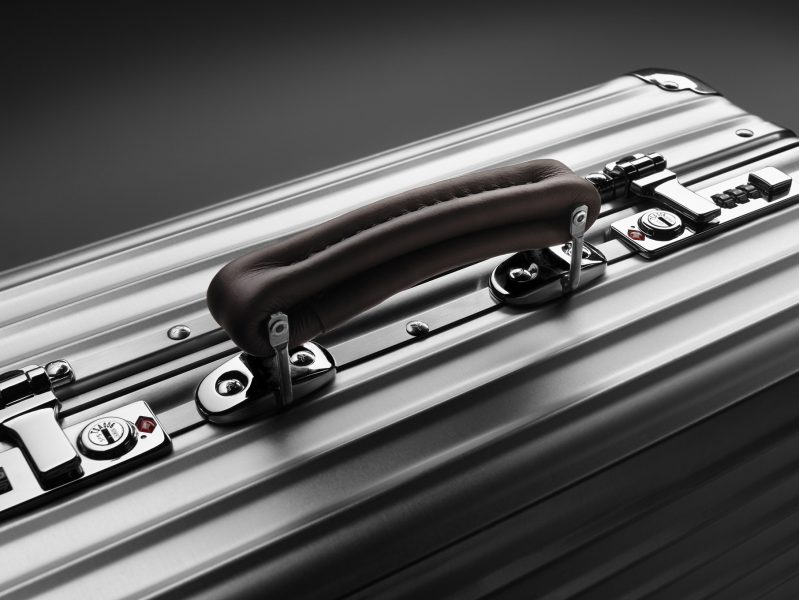 Rimowa's iconic Classic Flight luggage is stylish both outside and in (below)
The handmade Classic Flight suitcase collection is characterised by timeless elegance and contemporary functionality in equal degree. While polished aluminium corners, an exclusive inner lining, and nostalgic packing straps emphasise the classical style, state of the art comfort is provided by the progressive equipment details like the smooth running Multiwheel system, a multi-stage telescopic handle, the individually adjustable Flex-Divider system, and the innovative TSA lock.
The traditional meets the modern in smaller pieces of Classic Flight luggage, too: they can easily be taken on board as carry-on luggage. The practical multi-functional compartments inside the attache case keep important travelling companions like the notebook and mobile phone secure and within easy reach.