Radisson Hotel Group has added two key hotels in Croatia and Spain as the company continues its robust expansion in Europe.
The latest openings include the Radisson Blu 1882 Hotel Barcelona Sagrada Familia in Spain and Grand Hotel Brioni Pula, A Radisson Collection Hotel, in Pula, Croatia.
The opening of the Radisson Blu 1882 Hotel, Barcelona Sagrada Familia, which marks another step forward in Radisson Hotel Group's plans to expand in Spain and continue strengthening its presence in the country.
A mere 450 meters away from the Sagrada Familia, the most-visited monument in Spain, the renovated Radisson Blu 1882 Hotel, Barcelona Sagrada Familia is now ready to welcome guests to its enviable location in the Gràcia district.
This hotel's location provides excellent connections to the city center, Passeig de Gràcia and Plaça de Catalunya. It is also just two kilometers away from Parc Güell, another very popular tourist attraction bearing Antoni Gaudí's unmistakable imprint.
Radisson Blu 1882 Hotel, Barcelona Sagrada Familia has 182 rooms, which include standard, superior, premium, premium deluxe, and family rooms.
The rooftop, El Cel Bar terrace and pool are the perfect place to relax after a long day of sightseeing or business meetings. It offers spectacular views of the city's skyline and extraordinary views of the Sagrada Familia and Antoni Gaudí's fascinating architecture.
The philosophy of Radisson Blu 1882 Hotel, Barcelona Sagrada Familia, is to offer sustainable, balanced, and healthy gastronomy across its four restaurants and bars, including Restaurant El Bosc, El Bosc Terrace Bar, Bobò Bar, and El Cel Bar. Guests wishing to maintain their exercise regime are catered for thanks to the hotel's fitness center.
"It's a privilege to introduce the Radisson Blu brand to Barcelona, one of the world's most vibrant cities," said Radisson Hotel Group Area Senior Vice President Northern & Western Europe, Tom Flanagan Karttunen.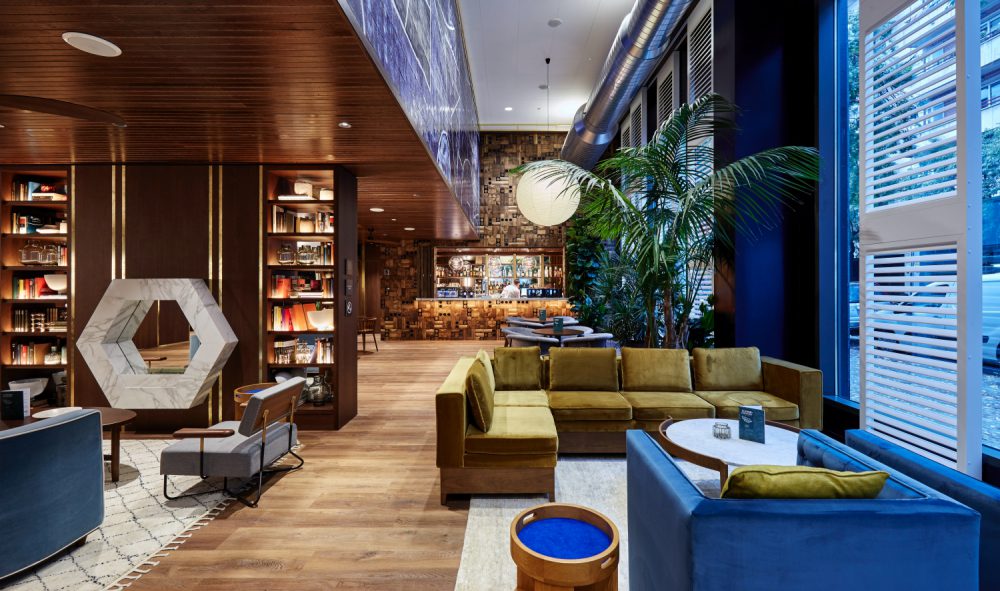 "The hotel's unbelievable location with panoramic views from its rooftop terrace make this hotel a unique place to stay and explore the city.
"It's a modern hotel with lots of style and a cozy and cosmopolitan feel," he said.
The interiors of the common areas in the new Radisson Blu 1882 Hotel, Barcelona Sagrada Familia were created by renowned interior designer Lázaro Rosa-Violán. Urban in style, its design has a contemporary aesthetic featuring special designer pieces with a more modern flair.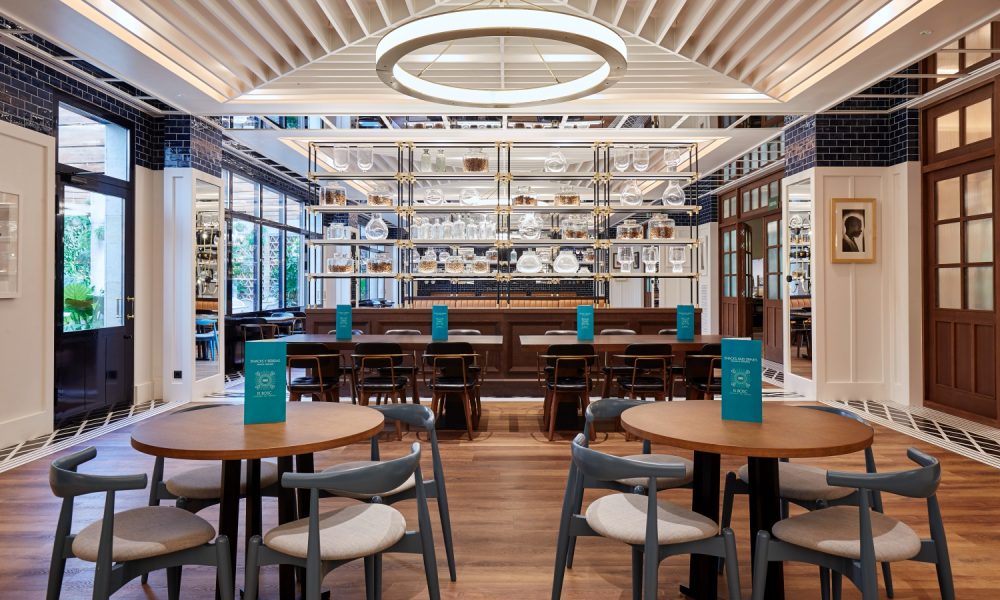 Rosa-Violán envisioned creating a cozy and comfortable environment for guests with natural leather upholstery and high-pile rugs, which were accented by lush leafy greenery, bringing the outdoors indoors, which is a signature design element of Rosa-Violán.
The colour palette highlights the shades used in some of the furniture upholstery as well as the colours used at certain points in the decorative elements.
Likewise, the hotel's interior design concept also showcases other more striking pieces, giving them an almost monumental air, which allows them to stand out in the overall decorating scheme.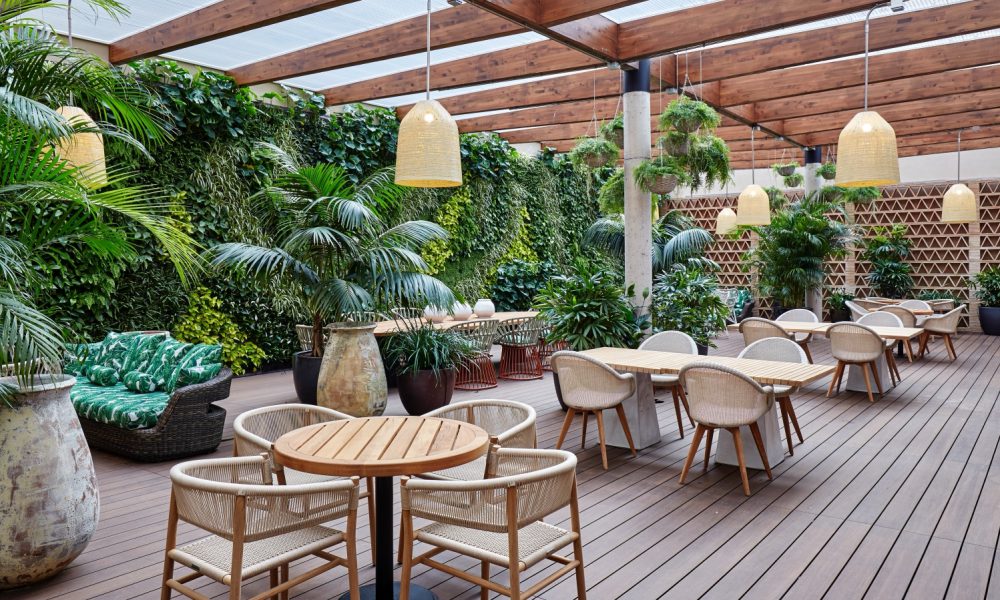 STYLE IN CROATIA FOR RADISSON COLLECTION'S DEBUT
On the Adriatic Coast, the opening of Grand Hotel Brioni Pula, A Radisson Collection Hotel, marks the company's debut for the brand in Croatia.
This follows an extensive £30 million repositioning of the legendary Hotel Brioni, one of Croatia's best-known hotels, by Radisson Hotel Group's partner PPHE Hotel Group and its Croatian subsidiary Arena Hospitality Group.
Pula is home to Istria's main international airport and serves many holidaymakers each year as the starting point for their travels.
It is a popular leisure destination steeped in Roman history, and provides easy access to the most historic sites, pristine nature and an outstanding coastline.
The hotel occupies a dramatic cliff-side location on the Adriatic, overlooking the Brijuni islands, which were the inspiration for the hotel's name. It offers 227 rooms, infinity swimming pools, multiple restaurants and bars and sumptuous health and wellness facilities.
Originally built in the 1970s, the hotel was one of the most prominent tourist meccas in former Yugoslavia.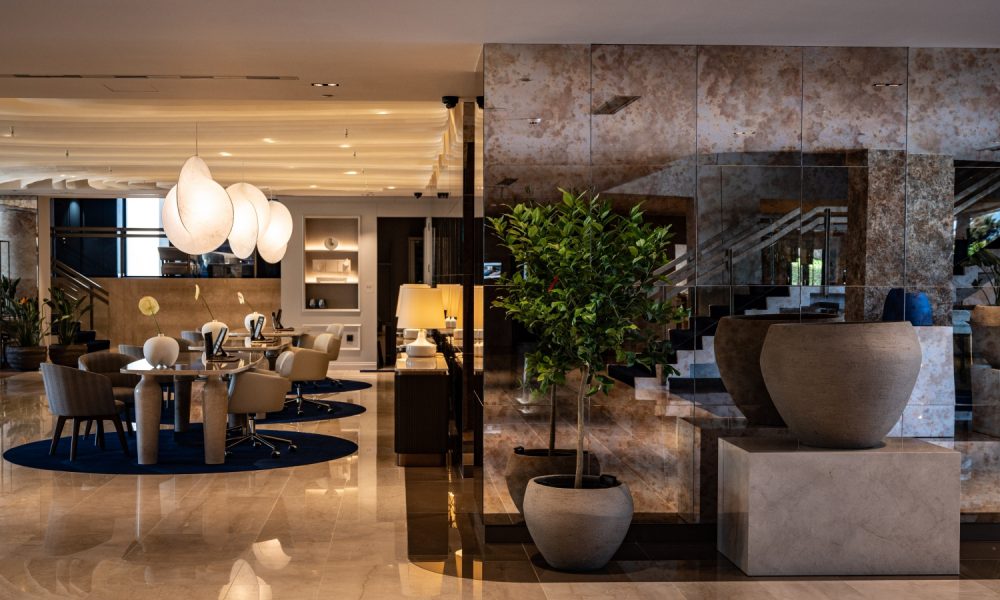 In its heydays, with direct flights from the United States to Pula in the 70s, it was often a getaway for many celebrities, including artists, film stars and politicians. The 14 islets of Brijuni are the epitome of tranquility and exclusivity.
The interiors, designed by Studio 92 "have the 'wow' factor and will take your breath away", according to Radisson. Throughout, the hotel features art by renowned Croatian artists, connecting the heritage of this iconic hotel with the modernity of today, and taking in the striking colours of the surrounding area.
The interior design is enriched with Mediterranean materials and colours with Italian and Croatian stone including Botticino Classico, Grigio Amani, Kirmenjak and Kanfanar.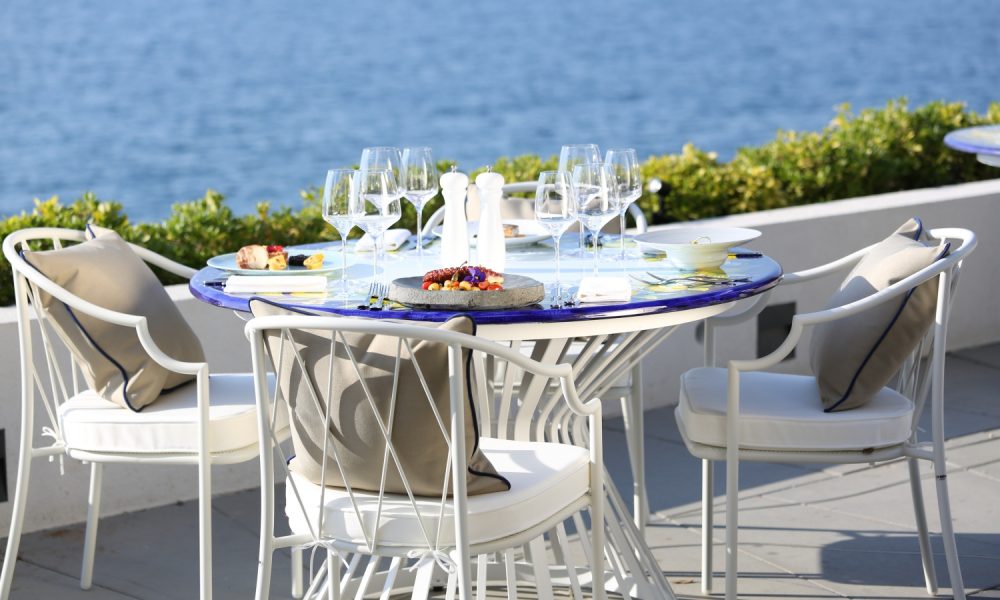 Grand Hotel Brioni Pula, A Radisson Collection Hotel features several restaurants and bars. With the freshness of ingredients at the heart of local Mediterranean cuisine, and paying significant attention to quality and provenance, all ingredients are sourced locally from trusted producers and artisans selected by our talented team of chefs.
Restaurant Brioni Forum serves international specialties with an emphasis on local recipes, always insisting on fresh, local produce, such as truffles which are an integral part of the food history of Croatia's most famous gastronomic region.
Meanwhile, the beach restaurant Brioni Lungo Mare offers a choice of Mediterranean meat and seafood specialties for a lighter meal. Guests can also enjoy Restaurant Sofia, the hotel's fine dining restaurant.