Quest Apartment Hotels has officially opened the new Quest Palmerston North in New Zealand.
The property is a joint venture between local iwi, Rangitāne o Manawatū and Wallace Development.
The brand-new, 40-apartment hotel, which replaces the former Quest Apartment Hotel in Palmerston North, is conveniently located in the Palmerston North CBD, just a short walk from Palmerston City Library, Jetts gym, and the Manawatu River Walkway, Victoria Esplanade and Lido Aquatic Centre.
Quest New Zealand Group General Manager, Adrian Turner, says the achievement marks an exciting milestone for Quest New Zealand, with a total of 35 properties now servicing the short and extended stay business traveller in the country.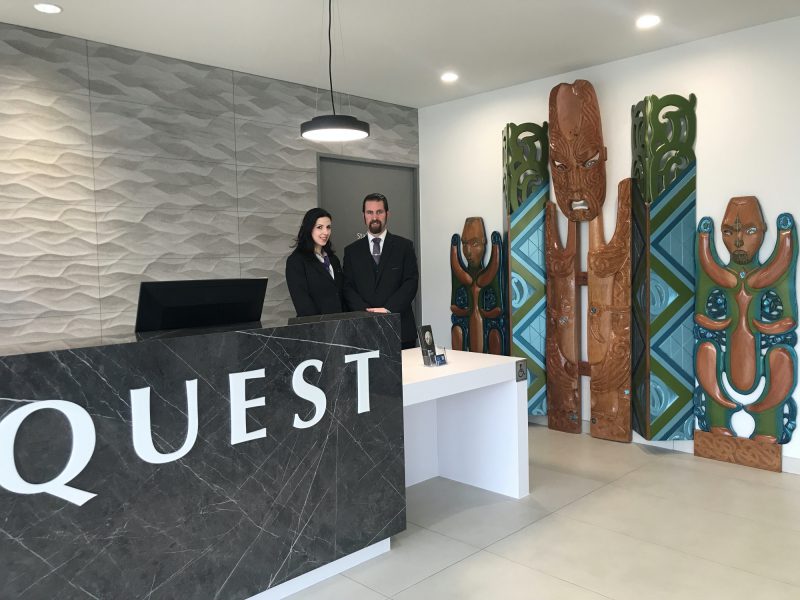 "Quest first entered the New Zealand market in 1998 and has steadily grown to be one of the largest and most well-recognised serviced apartment operators in the nation," he says.
"Quest New Zealand single-handedly hosted 560,000 guests for 750,000 room nights last year, so we are confident that there is room for continued expansion, and Quest Palmerston North responds to that with a more premium accommodation offering, more rooms and better amenity, all delivered with the same service excellence people have come to revere of Quest".
The new hotel will include studios, one and two-bedroom apartments, with the consistent and well- considered Quest Apartment Hotels amenity creating the home away from home experience which underpins the brand.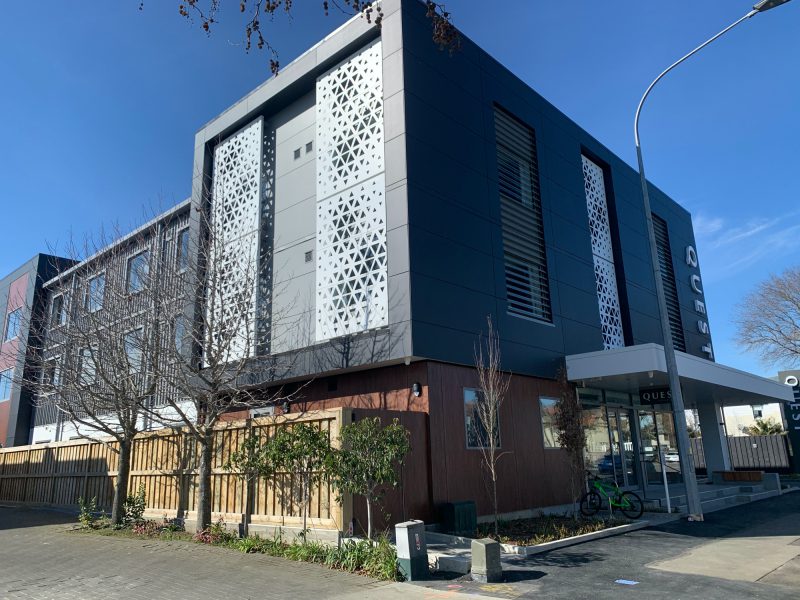 Each studio features a fully equipped kitchenette while the one and two-bedroom apartments are perfect for families, colleagues or larger groups, with full kitchens, laundry facilities and internet access on- demand. Guests will also enjoy access to local restaurant chargeback and the Quest Pantry Shopping service, which delivers groceries right to the guest's door.
The opening comes ahead of a busy year for Quest Apartment Hotels globally. In Australia Quest is set to open Quest Perth Ascot (WA), Quest Preston (VIC), Quest Ballarat Station (VIC) and Quest Wangaratta (VIC) in the coming months. Quest Apartment Hotels also opened its first Gold Coast property in April 2020, Quest Robina.
"This is a tremendous effort by the Quest New Zealand team who have gone from strength to strength in terms of the calibre of product in the Palmerston North market, providing an elevated experienced for our valued guests," says Quest COO, David Mansfield.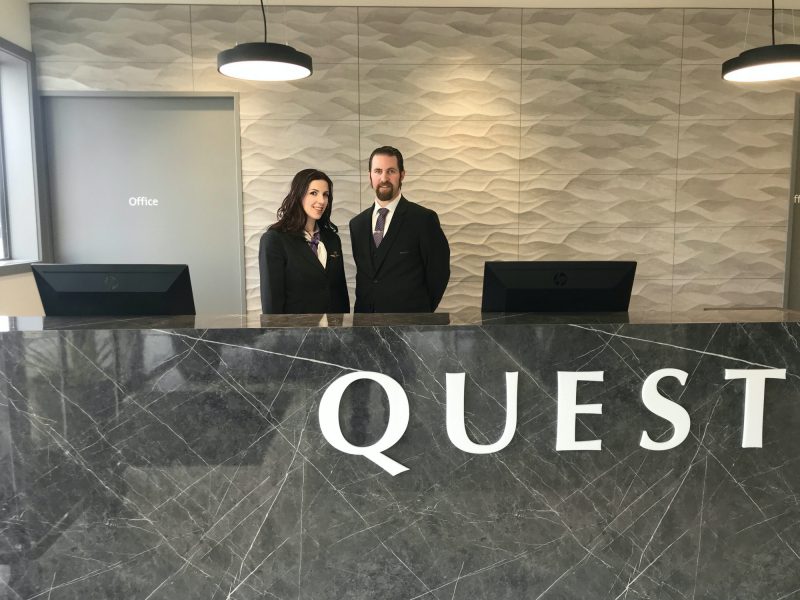 "In Australia, we have four new properties set to open before the year's end, bringing our global total including Robina and Palmerston North, to six.
"Quest is committed to ongoing growth in regional Australia, which will generate lucrative new opportunities for entrepreneurs to enter into the Quest franchise network, joining some of Australia's preeminent hospitality talent and business minds," he says.
Quest Palmerston North will be owned and operated by Delia and Ben Goodall. Both started their journeys with Quest as front office staff and are currently managers at the existing Quest Palmerston North, holding the pair in great stead for a successful first foray as franchisees.
"It's fantastic to see outstanding employees like the Goodalls become franchise owners. Our guests at Palmerston North will benefit from their local knowledge and experience, and their long-held passion for the business," Turner says.