Quest and development partner Pellicano have broken ground on a new AUD$70-million mixed-use development in the regional Victorian city of Geelong.
The project encompasses an 87-apartment hotel at 71-77 Gheringhap Street in Geelong to be known as Quest Geelong Central.
Quest's General Manager of Growth & Capital Strategy, James Shields, said the site on Gheringhap Street was chosen to capture the growing extended stay corporate travel market within Geelong.
"The Geelong economy is undergoing a structural transition from a manufacturing dominated economy to one driven by tourism and related services," he said.
"We're forecasting strong growth over the medium to long term given Geelong's close proximity to Melbourne, growing events schedule and the ongoing gentrification of old industrial spaces."
According to REMPLAN,  Geelong's population is forecast to grow by 100,000 over the next 15 years.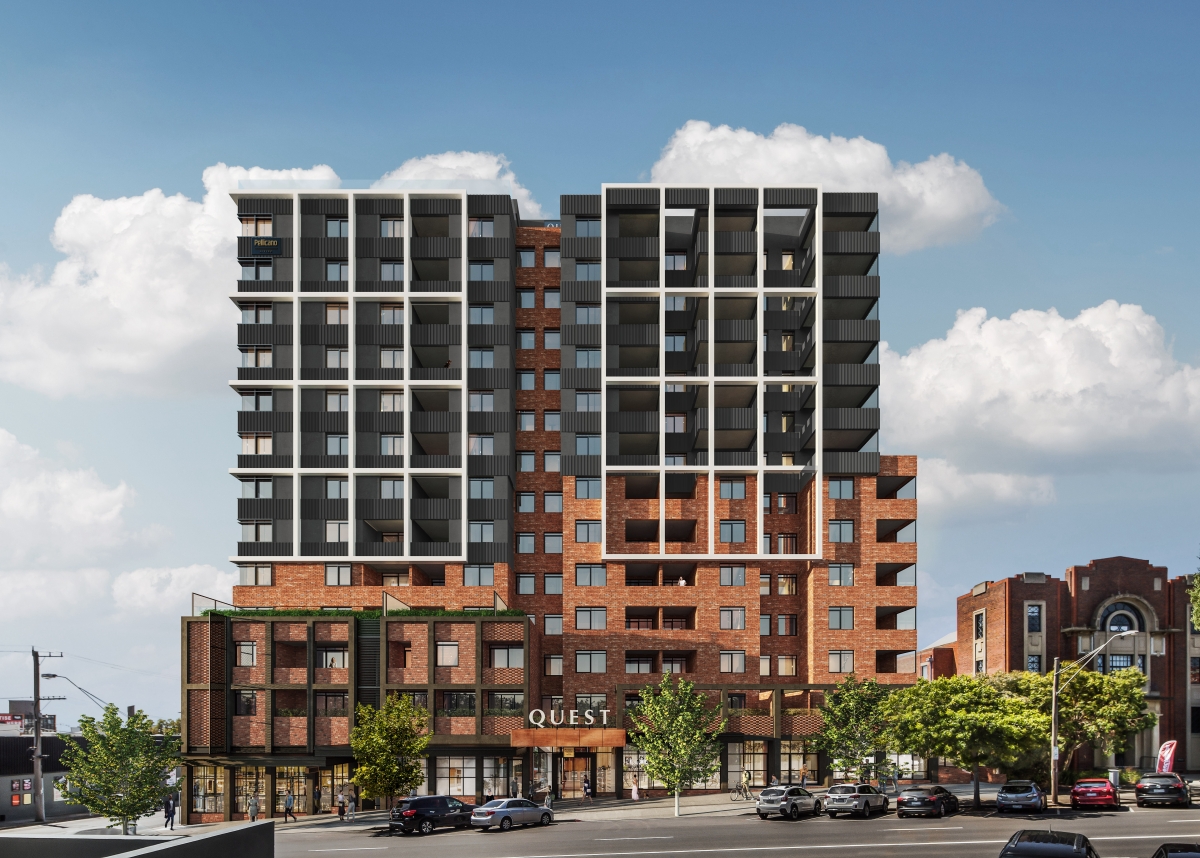 "With the terminal for the Spirit of Tasmania opening in late 2022 and Geelong Fast Rail set to commence in 2023, Quest has invested to capture the significant local leisure and corporate travel market," Shields said.
On completion of this project, Pellicano will become one of the largest private owners of serviced apartment buildings in Australia.
Managing Director of Pellicano, Nando Pellicano, said he was proud of the long-standing relationship with Quest.
"At completion, this new property in Geelong will represent the eight projects we have undertaken with Quest, and the sixth Quest Apartment Hotel building we have retained under our ownership with a total of 560 rooms," said Nando.
"A mix of studio, one bedroom, two bedroom and three bedroom apartments, plus ground floor dining and retail spaces in addition to a rooftop gymnasium and conferencing facilities combine to create an attractive accommodation destination for travellers to Geelong."
Construction on the hotel is expected to be completed in the first quarter of 2023.