Qatar Airways has launched its new Oryx Kids Club On-Board Children's Program, offering an enhanced experience for its youngest travellers by providing them with specially designed plush toys, activity packs, and special meal boxes featuring their favourite super heroes from the Oryx Kids Club.
Children travelling on ultra long-haul routes are now able to enjoy their flight with their favourite super heroes from Oryx Kids Club: "Orry" and "Orah" the Oryx and their friends Kamil the camel, Faaiz the falcon and Farrah the desert fox.
The program will extend to long-haul flights from 1 July 2018, and on short-and medium-haul routes from 1 September 2018.
"At Qatar Airways, we always seek to enhance the travel experience of our passengers of all ages," said Qatar Airways Senior Vice President Marketing and Corporate Communications, Salam Al Shawa.
"We especially want to ensure that flying is as enjoyable as it can be for children and families," she said. "These new special new toys, amenity packs and meal boxes featuring the Oryx Kids Club super heroes will ensure that our youngest travellers are entertained from the moment they board the aircraft, alongside our dedicated children's channels on the Oryx One entertainment system."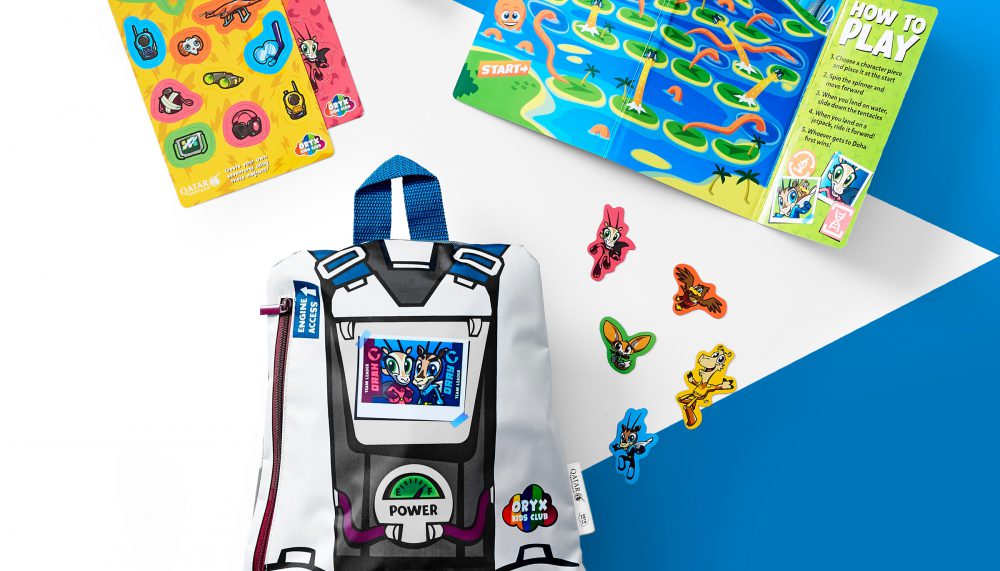 In March, the airline revealed the new Oryx Kids Club heroes, which are designed to inspire and excite children when they fly and make Qatar Airways the airline of choice for families. The new cuddly toys, activity packs, and specially-designed children's meals will help make flying with Qatar Airways a seamless and fun-filled journey for every child.
The airline will also soon launch the Oryx Kids Club Loyalty Program, offering children between the ages of two and 11 the opportunity to enjoy value-added benefits while travelling with Qatar Airways as well as the ability to earn Qmiles, which can be redeemed for attractive awards. In addition, they will also be eligible to earn Qpoints, which moves them to a higher tier, offering exclusive benefits.
The airline has already made a substantial investment at its home and hub, Hamad International Airport (HIA), to excite and inspire children. The iconic Teddy Bear lamp is a firm favourite with families, along with dedicated children's play areas. Al Mourjan Lounge at HIA also features a Formula 1 simulator in the play area and a games room, as well as a dedicated children's nursery. Children travelling on their own also have access to a special unaccompanied minors' lounge.
With more than 4,000 entertainment options to choose from, Qatar Airways' award-winning in-flight entertainment service, Oryx One, also features dedicated children's channels such as Disney, Nickelodeon, the Cartoon Network, Baraaem and Jeem, to keep youngsters happy throughout the flight. Family-friendly films currently being shown on board include A Wrinkle in Time; Peter Rabbit; Scooby-Doo & Batman: The Brave and The Bold; LEGO Scooby-Doo! Blowout Beach Bash, as well as many others.