QantasLink's fleet of 45 turboprop aircraft will undergo a major cabin upgrade to improve the overall experience for customers travelling on the airline's regional network.
The interiors of the airline's Bombardier Q200, Q300 and Q400 aircraft – which regularly feature on executive travel routes such as Sydney-Canberra – will be refreshed with new ergonomic seat cushioning, leather upholstery, a refreshed colour palette and new floor coverings at QantasLink's maintenance facilities, including at Tamworth Airport, the airline's hub for regional aircraft maintenance.
The airline says the upgrade program will commence by June 2018 and is expected to be completed within 18 months, with each aircraft taking approximately three days to refresh.
The work will be timed to coincide with scheduled maintenance and will closely align the turboprop interiors with the QantasLink jet fleet.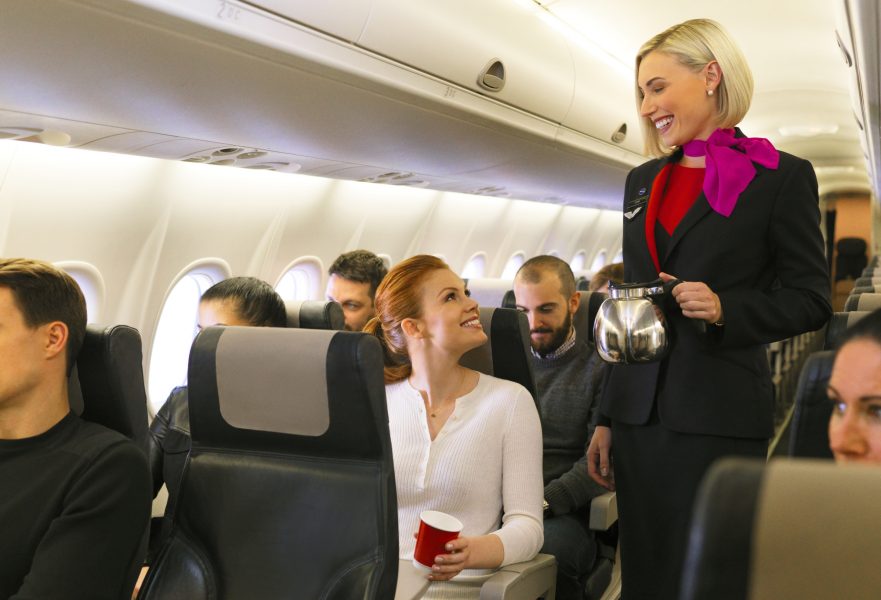 Qantas' Dash 8 interiors are set to be upgraded
Qantas Group CEO, Alan Joyce, said the multi-million dollar investment would give regional travellers a better travel experience.
"We're investing in our regional fleet at the same time as we are upgrading our A380 cabins so that passengers, whether they are travelling to Dubbo or Dallas, Longreach or Los Angeles, will enjoy an improved inflight experience," he said.
"We've been connecting communities for nearly one hundred years and we're committed to investing in our product and services in regional Australia."