Qantas has today (Dec 14) announced it will return an A380 to the Sydney-Singapore route three weeks ahead of schedule, with the superjumbo recommencing flights on March 4, 2018.
The move comes as the airline reroutes the A380 flagship QF1/2 service from Sydney to London via Singapore instead of Dubai from March 25, 2018.
Qantas will up-gauge its daily QF81/82 Sydney-Singapore service from an Airbus A330 service to an Airbus A380 aircraft between March 4 and March 24, 2018.
The airline says putting an A380 on this route "provides customers travelling between the two cities with a choice of four cabins, including Premium Economy and First".
During this three-week period, the daily QF5/6 Sydney-Singapore service will operate four times a week on Monday, Thursday, Friday and Sunday. Then, from March 25, 2018, QF81/82 will revert to a daily A330 operation and QF5/6 will be replaced by QF1/2, an A380 service.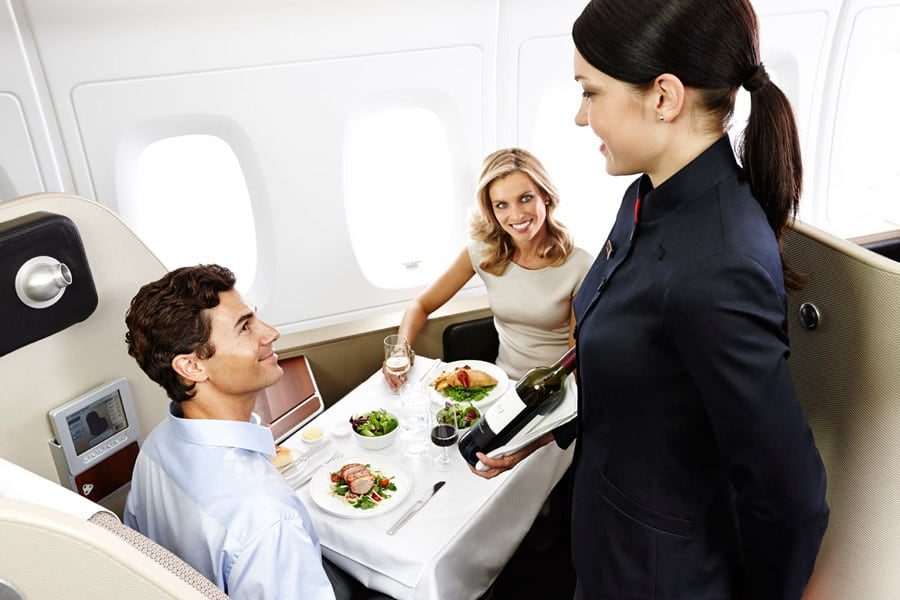 First Class dining aboard the Qantas A380
CHANGES ALSO AFOOT FOR FLIGHTS FROM MELBOURNE AND PERTH
Qantas Group has also announced it is increasing its Perth to Singapore 737-800 services from once per day to double daily, while Jetstar exits the Perth-Singapore route altogether and reduces its Melbourne-Singapore flying.
"These changes demonstrate the strength and flexibility of the Qantas Group which allows us to adapt to market conditions and better leverage the Qantas and Jetstar fleets," Qantas said in a statement.
Qantas will increase capacity on its Perth-Singapore route to operate double daily year-round from 8 April 2018. The services will be operated by a Boeing 737-800 and carry the flight numbers QF77/78. The additional Qantas services come as Jetstar Asia discontinues its daily A320 Perth-Singapore service from 25 March 2018.
On the same day, Jetstar will reduce its Melbourne-Singapore services from five per week to twice weekly.
"This flying time will be deployed on other routes, to be announced next year," the airline said.