Qantas Frequent Flyers now have access to digital cards, in addition to physical cards, to make their check-in and lounge experience more convenient when using their mobile device.
"People are used to using their mobile devices to do everyday things like pay for purchases and watch TV and we want to make it just as easy for Qantas Frequent Flyers to use their phones to improve their travel experience," a Qantas spokesperson said.
"Having a digital Qantas Frequent Flyer card will make it easier for members to check-in at the kiosk and access the lounge through their mobile app."
The digital Qantas Frequent Flyer card is available on the Qantas mobile app on Android and iOS devices.
Featuring a barcode that can be scanned, the cards will help streamline check-in at domestic self-service kiosks and make it easier for Gold Frequent Flyers and above, as well as customers with Qantas Club membership, to access domestic lounges on the day of travel.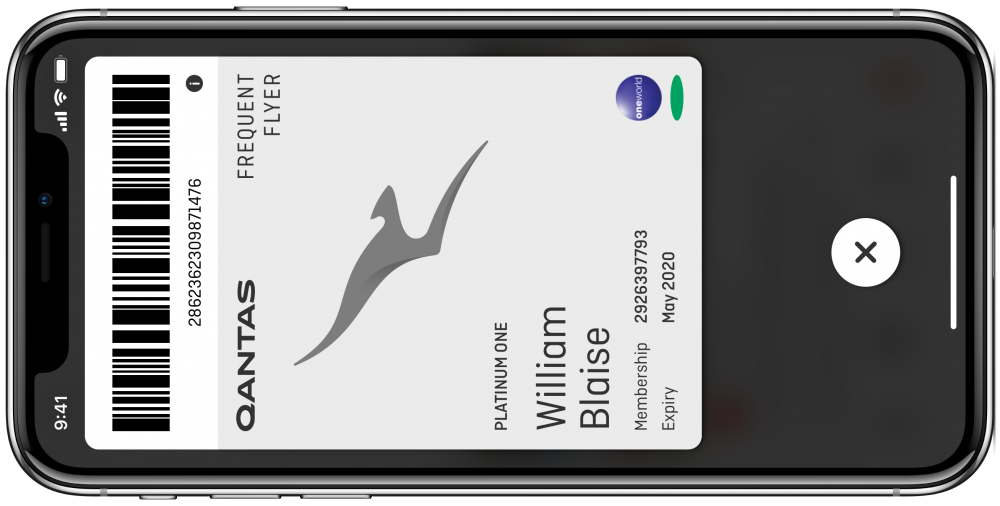 To access the digital card, they simply need to open the Qantas app, go to the 'My QFF' tab and tap 'My Card'. Members will need to download the latest version of the Qantas app to see their digital card.
The digital cards feature a unique animation which allows airport and lounge staff to quickly identify the real digital version and ensure it's not a screen shot.
The digital cards show the colour of the member's tier and that will change straight away if the member moves up or down a tier. The card also has an expiry date which corresponds to the date on the member's physical card. It will be updated automatically on the Qantas app at the same time the physical cards are posted during the expiry month.
The digital cards can also be used to redeem Qantas Points when purchasing tickets and candy bar treats at HOYTS cinemas.