Qantas has revealed Hong Kong will be the next destination for its Boeing 787-9 Dreamliner.
From December 2018, customers travelling on selected Qantas flights to Hong Kong will experience the Dreamliner's next generation Economy, Premium Economy and Business class cabins.
Qantas will operate the Dreamliner on Brisbane to Hong Kong flights on December 19, 2018, Melbourne to Hong Kong will be flown between 13 December 2018 until 29 March 2019, and Sydney to Hong Kong from 30 March 2019 onwards.
The changes are timed with the arrival of Qantas' eighth Dreamliner and will join the national carrier's A330 and A380 aircraft that also fly to Hong Kong.
Hong Kong joins Los Angeles, New York, London and San Francisco as international destinations served by the Qantas Dreamliner, as the more efficient aircraft gradually replaces the 747 on key routes.
The Sydney-Hong Kong Dreamliner services will also mark the first time Qantas has deployed the B787 on international flights from Sydney.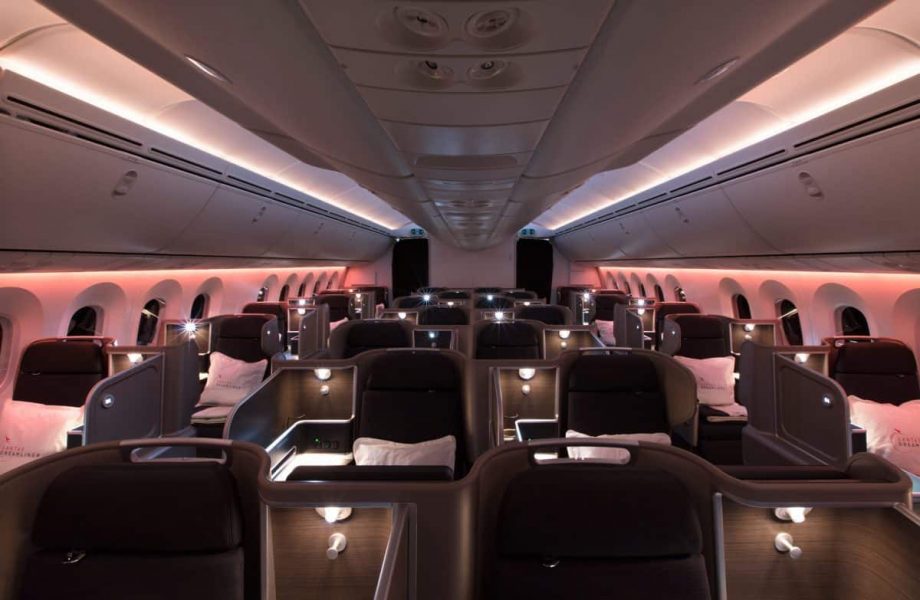 Qantas International CEO, Alison Webster, said the airline was pleased to share the Dreamliner experience with more customers across the airline's network.
"Introducing the Dreamliner to Hong Kong reinforces our commitment to Asia, where we are seeing strong demand from premium travellers," she said.
"The customer response to the Dreamliner has been overwhelmingly positive. Feedback on the cabin environment, from the seats to the anti-jetlag measures, is fantastic. It's an aircraft people really enjoy flying on.
"The combination of our 787, A330 and A380 aircraft operating between Australia and Hong Kong over the peak season will see customers enjoy a premium inflight experience on every flight," Webster said.
Qantas' Dreamliner carries 236 passengers across three cabins. It features the latest version of the airline's Business Suite, nicknamed "mini First Class" by some frequent flyers, as well as a next generation Premium Economy seat and a significantly improved Economy seat with extra storage compartments and more legroom.
Qantas has also revealed it will also bring forward the peak season upgrade of one of its two daily Sydney-Hong Kong flights from a 747 to the A380 aircraft to early December, offering four cabins on the route including First Class through to the end of March 2019.
This is the first time in many years First Class has been offered to Hong Kong from Australia on Qantas and competitor carriers.