Qantas' new Boeing 787 Dreamliners will feature a new Premium cabin that's set to soar on flights to LA and London.
The Flying Kangaroo has unveiled its new premium cabin that will debut on the Boeing 787 Dreamliner on flights to Los Angeles later this year, followed by the first ever non-stop commercial flights from Australia to the UK when Perth-London takes-off in early 2018.
The new Qantas Premium is more of a 'business light' product than it is an enhanced economy product.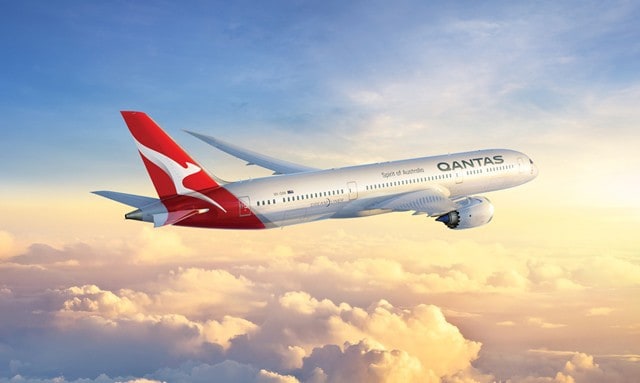 Features include a seat that's 10 per cent wider than now, an increased recline, 25 per cent larger high-definition TVs, five storage compartments and two USB charging points per seat.
As you'll find now, also expect a business class-style food and wine experience, along with better blankets, pillows and headphones than economy.