Thunder lies at the heart of Jackson Hole Mountain Resort and since 1970, this legendary lift has carried skiers and riders up our slopes to access over 1,450 vertical feet of prime terrain, including Thunder Bumps, Tower 3, and Grand just to name a few.
After decades of historic service, it's time to usher in the next era for Thunder and the brand-new detachable lift is double the speed of the old Thunder, cutting ride time in half to just 3.5 minutes.
This means that skiers and boarders will maximise their time on-snow and spend less of it waiting in line.
As Jackson Hole Mountain Resort athlete Jim Ryan puts it, "on an excellent day, you never really feel like you get enough; now, I feel like I might finally be satisfied."
Check out the new Thunder in the YouTube clip above.
ESSENTIALS: GETTING TO JACKSON HOLE, WYOMING
The best way of getting to Jackson Hole in comfort and style.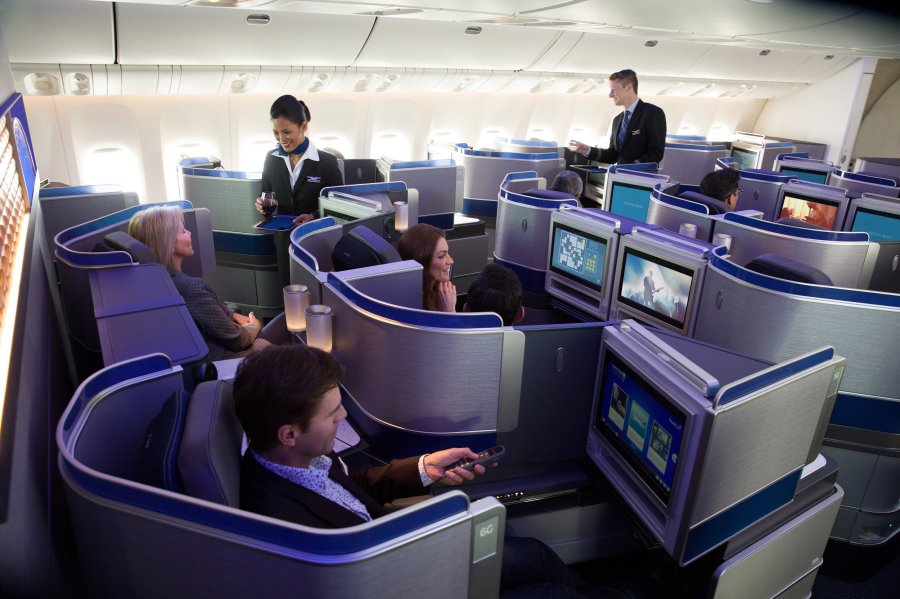 United's brilliant Polaris Business Class cabin
WAYFARER recommends flying to Jackson Hole, Wyoming on United Airlines, which offers daily flights to the city from across America (including Denver, Los Angeles and San Francisco) and around the world.
Book a ticket on the long-haul sector in United's Polaris Business Class cabin, which features flatbed seats, pyjamas (on flights over 12 hours), Saks Fifth Avenue bedding, premium inflight food and drinks, brilliant sleep-themed amenities, including new amenity kits which have been designed exclusively by Away and feature premium skincare items from Sunday Riley, alongside premium noise-reducing headphones and fantastic inflight hospitality.
It's an exciting time for United, with the carrier dramatically increasing Australian services and debuting new United Clubs across the network.
To find out the latest at the airline, Wayfarer host Editor-In-Chief, James Wilkinson, exclusively spoke on camera to United Airlines' Managing Director of Worldwide Sales, Marcel Fuchs, in Sydney recently and to view the video, click on the YouTube video below.