In celebration of Paloma week (1-8 December) legendary Patrón tequila is launching 'Ping for Paloma', a dedicated 1800 Hotline for all things Paloma, the effervescent tequila-based, pink grapefruit cocktail taking over bar menus and Instagram feeds.
Patrón tequila Marketing Manager, Stephanie Sarantakos, says the 'Ping for Paloma Hotline' is "your personal concierge to find your Refreshingly Perfect Summer with Patrón, whether you're making it at home or finding it in-venue".
"The service available across Paloma week, will be able to point you to participating venues across Australia, with over 88 locations hosting a number of Paloma events through the week and across the whole summer.
"For the Ping for Paloma activation, Patrón are collaborating with beloved, artisanal soft drink brand CAPI to create the Patrón X CAPI Paloma packs.
"These packs are being given as prizes to the first 50 callers on the Ping for Paloma hotline. They will also be available for purchase via delivery services Boozebud and Hairy Dog."
She says to celebrate the drink of the season, the inaugural Patrón Paloma Week kicks a summer of events with over 88 venues nationwide including Maya (QLD) who have created a Desert house with key acts such as SET MO, NSW's Barangaroo House & Smoke, a summer of cool with a Double Rainbouu X North Bondi Fish collaboration, and Bannister's Hotel in Port Douglas.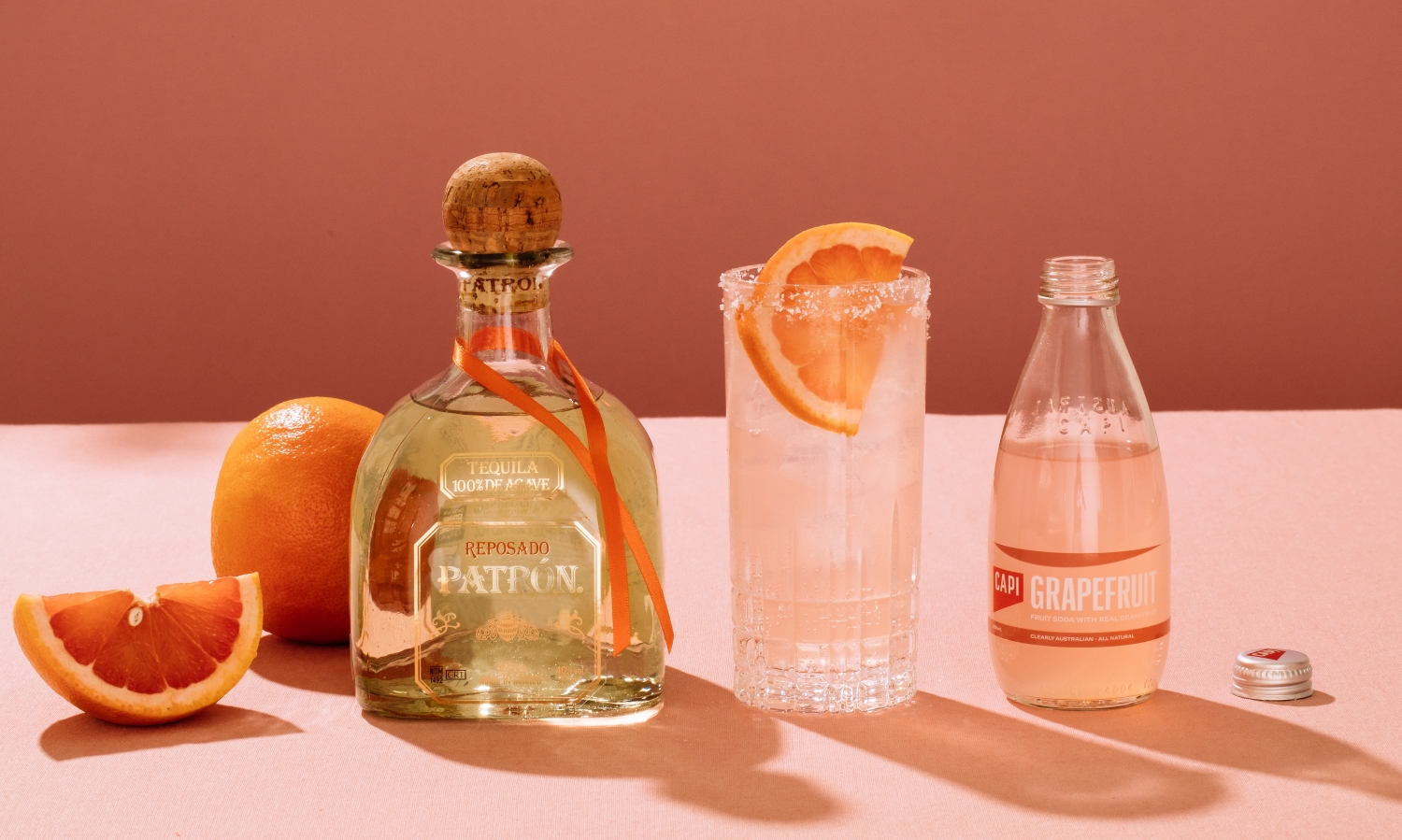 As well as delicious pink hued cocktails in high places at participating Crown venues such as CIRQ(Sydney), Lumina Terrace (Melbourne), Hi Line (Perth). All hosting a suite of activities, parties, and giveaways to shout your mate a Paloma so you're all Paloma Pals.
She says Patrón has created an online venue finder with a live location map, so you can find activities right across the Summer, and by entering your postcode, Paloma lovers will be able to find their closest venue instantly.
"The Paloma is one of the most popular long drinks internationally and it's now shaping up to be the hottest drink of the summer," Sarantakos says.
"With Tequila appreciation exploding in Australia and Patrón leading the charge, we are so excited to announce the first-ever Patrón Paloma Week.
"We want to show that Patrón Paloma is the ideal refreshing drink for the warmer months; and as easy to make at home as it is to order in your local drinking establishment – who are back with a bang this summer," she says.
Tequila appreciation goes far beyond a classic cocktail, with tequila now being the fastest growing segment in Australia. Patrón tequila is sitting at number one in the category of super-premium tequila and continues to outgrow the booming Tequila segment, growing at 38% compared to total tequila growth at 34%.