Pier One Sydney Harbour is taking its dog-friendly offering to the next level with the launch of a range of new services dubbed Pups on the Pier.
The pet-friendly hotel is adding a curated doggy dining menu, a dog concierge, roving dog cart selling toys, treats and accessories, as well as a selection of premium dog amenities including an environmentally friendly memory foam dog bed, food and water bowls.
Furthermore, throughout the winter months, dogs will be allowed to stay for free – allowing pet owners to surpass the usual supplement fee of $120 to the room rate.
The revamped doggy dining offering sees the launch of a new menu – comprising breakfast, lunch and dinner options – available in-room or out on the pier. Items include a Spinach omelette, Snapper fillet, Chicken breast or Sirloin, as well as a dog-friendly gelato and mocktail.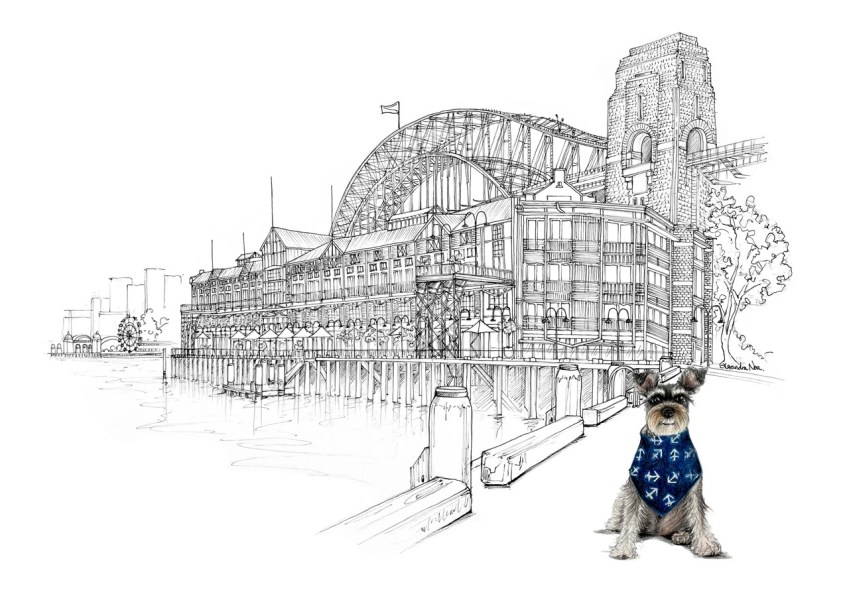 Artist Alexandra Nea will paint live portraits of pet guests outside the hotel to mark the revamped offering.
A curated doggy mini bar features items including lick mats and boutique Australian peanut butter available to purchase. Guests can also purchase cologne, leave in conditioner, body wipes, doggy bags, treat as well as Pier One Sydney Harbour branded dog caps.
The Dog Cart, adorned with a bespoke sketch of the hotel by Alexandra Nea, will roam the lobby at Pier One carrying some of Australia's leading dog treats, toys and accessories.
The hotel's Dog Concierge will provide mini guides specifically designed for dogs and offer tips and recommend attractions for dogs and their owners to enjoy in and around the hotel.
To promote the revamped offering, the hotel has invited Alexandra Nea to paint live portraits of their pet guests outside the hotel on July 8 and 9. Dogs will also be offered samples of the hotel's dog-friendly gelato and mocktail.