Accor is ramping up health and fitness across its hotels and resorts through a new partnership with leading fitness brand, Peloton.
Having launched Peloton into select Accor hotels in 2022, the partnership will be expanded further with Peloton Bikes introduced to more than 50 of Accor's most popular hotels, resorts and apartments across Australia.
The fitness offering will also bring loyalty benefits for guests with the opportunity to earn 100 ALL – Accor Live Limitless – points for workouts completed during their stay, for a limited time.
To redeem points, guests need to show their workout in the Peloton app at the hotel front desk or in the gym, scan the QR code provided and register for the offer before check-out.
The points can be redeemed across accommodation, entertainment and sporting experiences through ALL.
Accor says it's the first program of its kind in Australia.
"At Accor, we're always looking at how we can integrate health and wellbeing in meaningful ways throughout the customer journey, to deliver an authentic and holistic wellness offering," said Accor Pacific CEO Sarah Derry.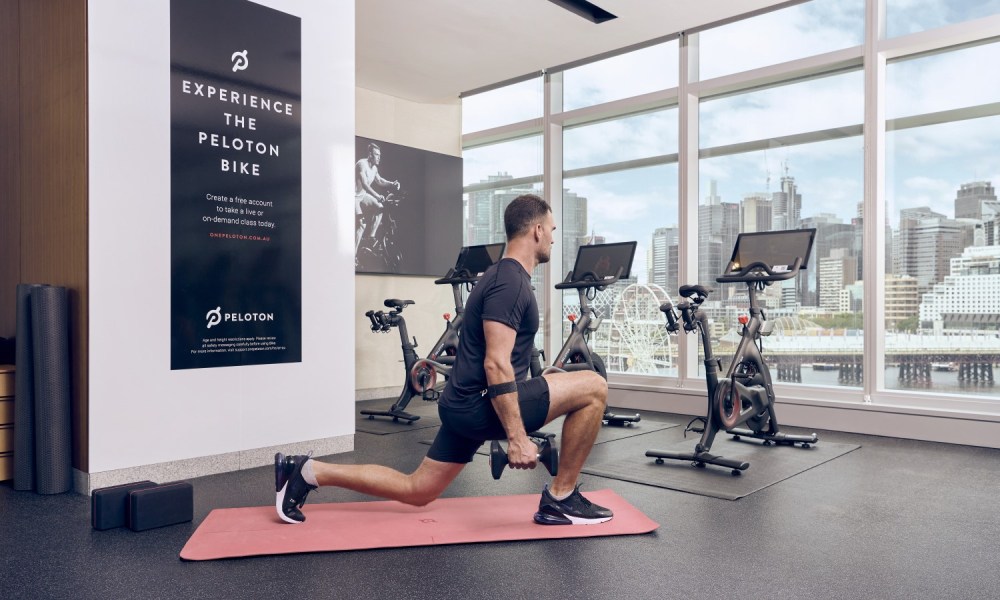 "We want to provide guests with an added incentive to keep up their fitness while they stay with us, which is why we're delighted to introduce the first ever ALL Reward points promotion for Peloton workouts completed in our hotels. Every point earned can be redeemed with Accor or one of our partners and make a real difference to our guests' wellbeing."
In YouGov researched, commissioned by Peloton and Accor, two in three Aussies (66%) surveyed said that maintaining their health and exercise regime when on holidays was important to them, and business travellers in particular were keen to keep up their fitness regime.
The majority (68%) of those surveyed said they would prefer to exercise using hotel facilities when they are in a new destination, with many stating that the opportunity to try new fitness experiences would enhance their stay.
In addition, two thirds of Gen Z (66%) admit they would be motivated to maintain their health and fitness goals while staying at a hotel if by doing so they could earn loyalty points and incentives towards their next holiday experience.
"Whether Aussies are travelling for work or leisure, our research tells us that they're making health and wellness a priority," said Peloton Australia Country Manager, Amanda Gilmore.
"We're thrilled to introduce Peloton to more Australian travellers and also provide the vibrant community of Australian Peloton Members access to Peloton while they're staying at Accor hotels across the country."