The 155-room Park Hyatt Sydney is one of the luxury brand's finest hotels in the world thanks to its location adjacent to the Harbour Bridge and opposite the Opera House, views best seen from the rooftop heated pool or from the rooms that feature floor-to-ceiling glass doors and private balconies.
Find a full restaurant menu in room service from the Dining Room and a quiet bar that serves up classic drinks and international wines by the glass.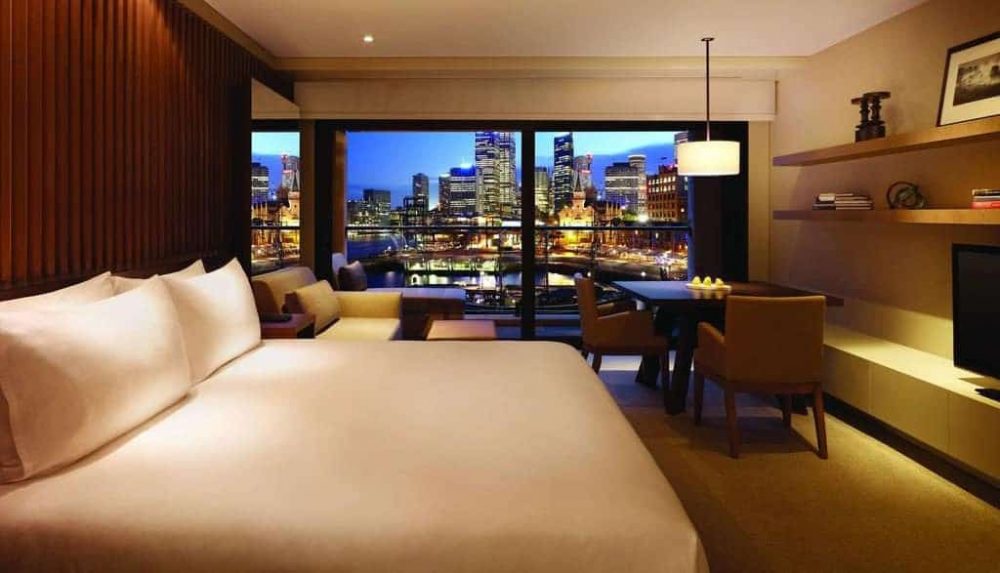 7 Hickson Rd, The Rocks, NSW, 2000. +61 (0)2 9256 1234.