Ovolo Hotels is taking its bars and kitchens to homes across Australia with new to-go concepts from Sydney's Alibi Bar & Kitchen – the nation's first 100% plant-based hotel restaurant – and the sustainably-focused Monster Kitchen and Bar in Canberra.
Creating special food menus from sustainable philosophies of these popular venues, Ovolo have this week (April 23) launched refreshed takeaway concepts to dine in at home called 'Alt Ctrl Eat by Alibi' and 'Deli by Monster'.
On the Alt Ctrl Eat by Alibi menu, 100% plant-powered takeaways are focused on 'Dirty Greens' which include a comprehensive offering of plant-based burgers and bites alongside some clean dishes for those looking to keep things fresh.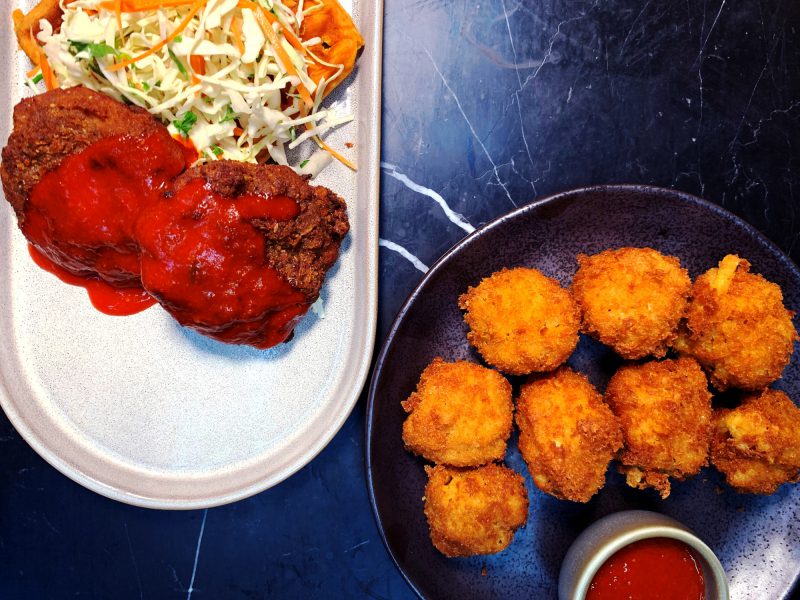 Leading the way here are the cheeseburgers, which feature high-protein patties and sausages by The Alternative Meat Co, best served with a side of onion rings, cauliflower bites, mac and cheese and loaded fries with jalapenos. For those wanting to keep on the healthier side, plant bowls, kelp noodles and spicy udon are also available.
In Canberra, a traditional and plant-based deli and grocery awaits at Deli by Monster, where a number of items with market-fresh produce are available as take-home ready-made meals or for home assembly.
In addition to a fresh range of offerings across these eateries, there's also a curated bar to match, with both venues offering a spirited twist on classic cocktails and wines by the bottle.