After a major transformation Ovolo Central in Hong Kong has joined Ovolo Woolloomooloo Sydney and Ovolo The Valley Brisbane in the Small Luxury Hotels of the World (SLH) collection.
SLH and Ovolo share many of the same philosophies celebrating individuality, quirks and characters, and ensuring consistently high standard delivered differently and effortlessly.
The very first Ovolo, Ovolo Central originally opened in 2002 and has recently unveiled a new transformation including exterior façade, new social spaces and reception, rooms, development of brand new Radio Suite, Hong Kong's first hotel vegetarian restaurant VEDA and state-of-the-art meeting room B.I.G.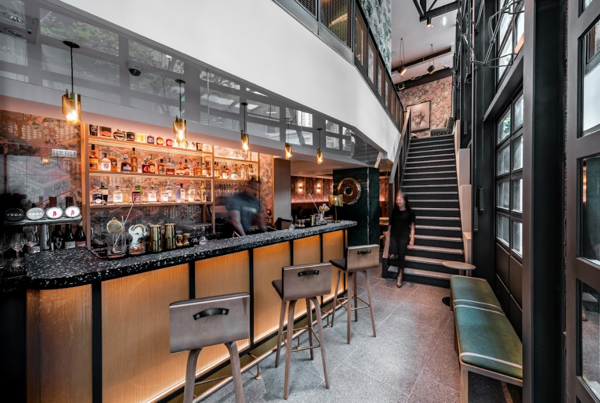 The recent transformation was a collaboration by global architecture firms, MAKE, KplusK Associates, ALT254 and Monique McIintock Interiors, which takes the hotel into the new era paying tribute to the fun and playful atmosphere of Central, and brings a fresh hospitality concept to downtown Hong Kong. Ovolo Central excites guests with an exciting new look and feel that is bursting with Ovolo personality.
The boutique designer hotel features an array of unique and edgy design elements and channels a modern, funky aesthetic replete with custom artworks, edgy fabrics and design accents riffing on the city's east-meets-west heritage.
Ovolo's effortless living ethos is no stranger at Ovolo Central with large, flat screen televisions, Apple TV, additional wall plugs in rooms and Amazon Alexa cloud-based voice service, able to assist guests with just about every command. Ovolo Central like the group's other hotels, is a home-away-from-home for those who stay.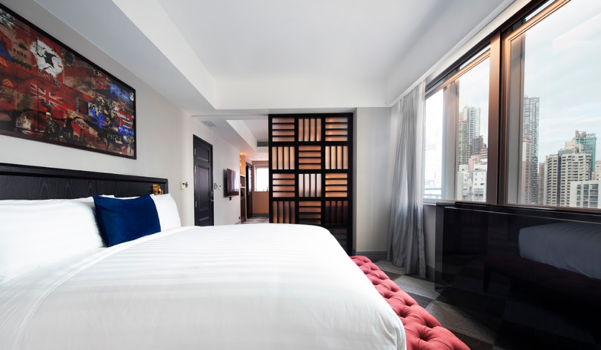 In addition to the above, Ovolo Central's signature yet standard inclusions – breakfast, WiFi, in-room mini bar, laundry and social hour drinks make Ovolo Central the ultimate luxury design hotel experience.
This revamped boutique designer hotel also boasts an exceptional flagship food and drink offering. VEDA, Hong Kong's first vegetarian hotel restaurant spearheaded by celebrated vegetarian chef Hetty McKinnon, brings an array of plant-based dishes that burst with flavours and recently won the 2019 Foodie Fork Editors Choice Award.
"Small Luxury Hotels seek out the little gems that offer genuine, one-of-a-kind experiences and Ovolo Central truly aligns due to its appeal to the free spirited traveller, edgy art, original design, great music and unique east-meets-west charm," said Ovolo Group Hong Kong COO, Tim Alpe.
"Being part of SLH's specially curated selection of extraordinary hotels is a great achievement and signifies the quality of Ovolo Central's design features, enviable location and personalized service."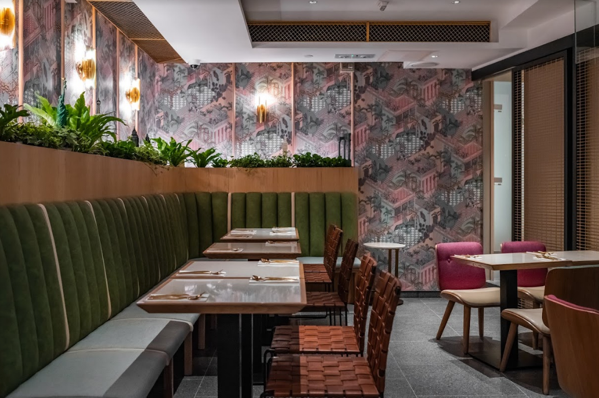 Small Luxury Hotels of the World Vice President – Asia Pacific, Mark Wong, said: "We are delighted to welcome the third Ovolo property into our exclusive collection of hotels.
"As SLH's second member hotel in Hong Kong, the newly revamped hotel's unparalleled CBD location, modern design, high service quality and innovative vegetarian restaurant would no doubt appeal to our independently-minded members who wish to explore the central and western part of the city," he said.
Ovolo Central is available to book through all Small Luxury Hotels channels including SLH.com. Rates start from HKD$2200 per night based on double occupancy with complimentary breakfast, free laundry, WIFI, happy hour and free mini-bar.