When it comes to taking your tunes with you around the house or on the road, turn to the new Bose Portable Home Speaker, which offers high-quality sound through an ultra-versatile and compact speaker.
The new Portable speaker delivers improved 360-degree sound, deeper bass than any other portable smart speaker its size and weighs a mere 2.3 pounds to effortlessly take with you — from room to room, outside, around the home and when you leave.
The Bose Portable speaker has up to 12 hours of battery life to last from morning to night with zero wires.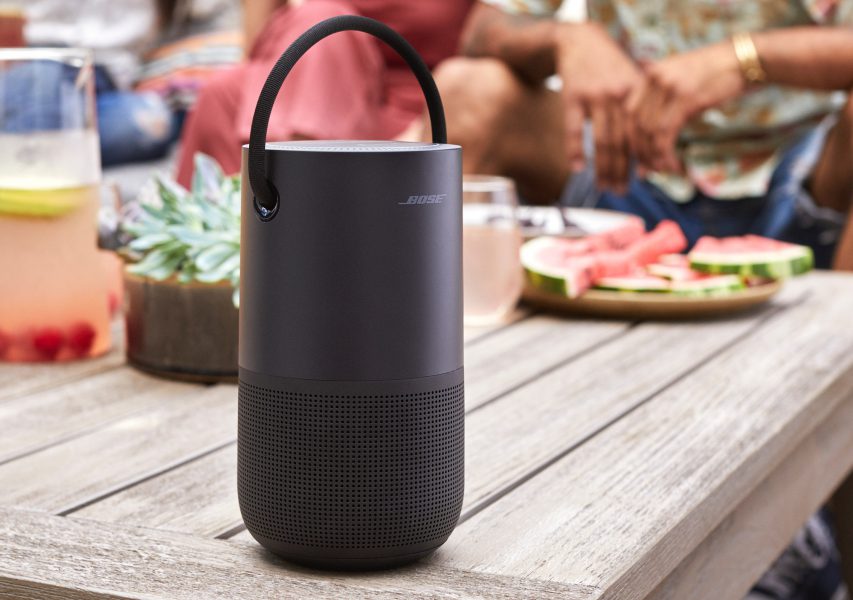 The Bose Portable speaker is ideal at home and on the road
You can use Bluetooth to instantly stream tracks from your phone or tablet. Using Wi-Fi, just say the word — and a Bose proprietary voice pick-up system works with the Google Assistant and Amazon Alexa, both built-in, to access playlists, podcasts, news, weather, smart home devices, and more.
Also choose AirPlay to play music from Apple devices, or Spotify Connect to listen directly from the Spotify app and hear it all through a new Bose acoustic package that makes everything sound better.
There are buttons on top for basic functionality, including Bose's proprietary mic-off feature — which cuts power to the microphones, eliminating any possibility you can be listened to or recorded — along with power, volume, play/pause and skip tracks, wake or dismiss virtual assistants, and Bluetooth source.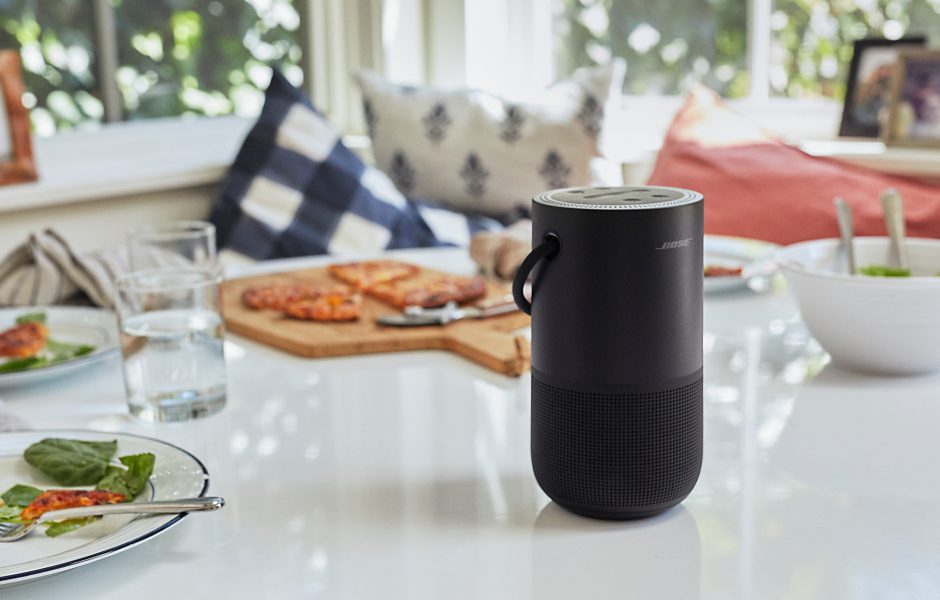 The Bose Portable speaker is available in black or silver
The Portable speaker is cylindrical, measuring 7.5-inches high and just over 4-inches across and wrapped in a seamless, anodised aluminium enclosure, shaped precisely to enable its audio performance.
The new Bose Portable is water-resistant to survive spills, splashes, and rain, and rugged enough to withstand drops, knocks, and hits. It also comes with an integrated handle for convenience and can charge through standard USB-C, or a charging cradle that's sold separately.
The Bose Portable Home Speaker is available in Triple Black and Luxe Silver for AUD$499.95 AUD or NZD$579.95.