Mövenpick Hotels and Resorts is putting mindfulness at the forefront in bathrooms, thanks to a new partnership with responsible beauty brand Yuni.
Australia's Vanity Group recently introduced Yuni to its luxury global portfolio and Mövenpick Hotels and Resorts is the mindful beauty brand's inaugural partner and the first within the Vanity portfolio to be created using OceanBound Material, protecting waterways globally.
Vanity Group Founder and CEO, Paul Tsalikis, said guests experiencing the Yuni Hotel Collection will be immersed in a powerful blend of bergamot, grapefruit, orange and cedar.
"The stress relieving aromatherapy essence is free from animal testing, parabens, microbeads, silicones, triclosans, MIT/MCIT and heavy metals and designed to anchor and recall moments of stillness," he said.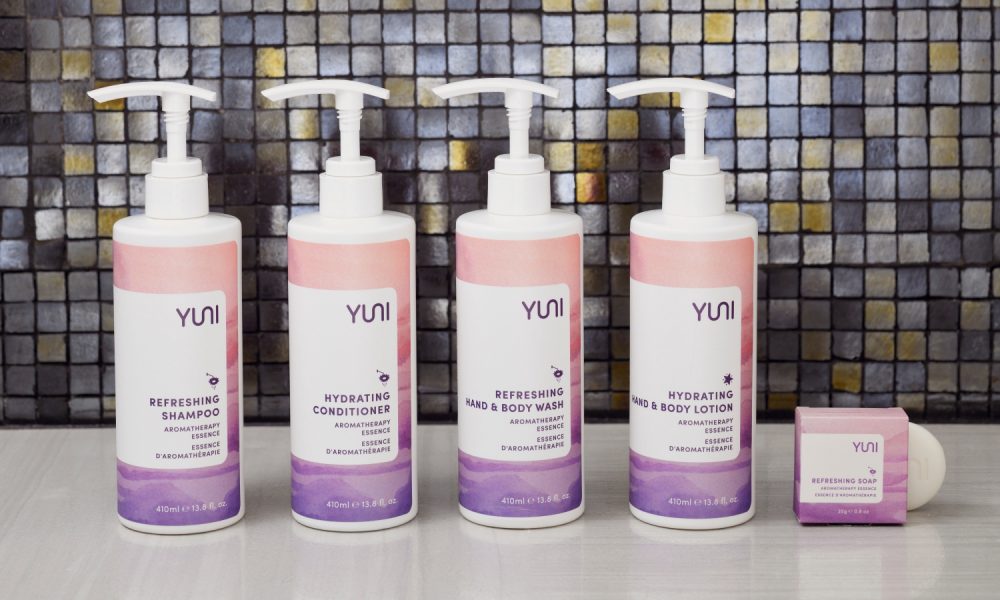 Tsalikis said the use of OceanBound Material upholds both Yuni and Vanity Group's commitment to creating products that sustain the health of the environment.
"First introduced to the Vanity Group offering in 2020 driven by the urge to protect oceans and the planet, OceanBound Material is collected in high-risk areas within a 200km distance of coastlines or waterways that potentially lead into oceans," he said.
"Vanity Group's sustainability mission is grounded in doing good things for our people and our planet. Nothing makes us happier than seeing our brand and hotel partners, like Yuni and Mövenpick Hotels & Resorts pursue an amenity program that respects this.
"It inspires our team to innovate and continue to be market leaders, creating sustainable hotel solutions."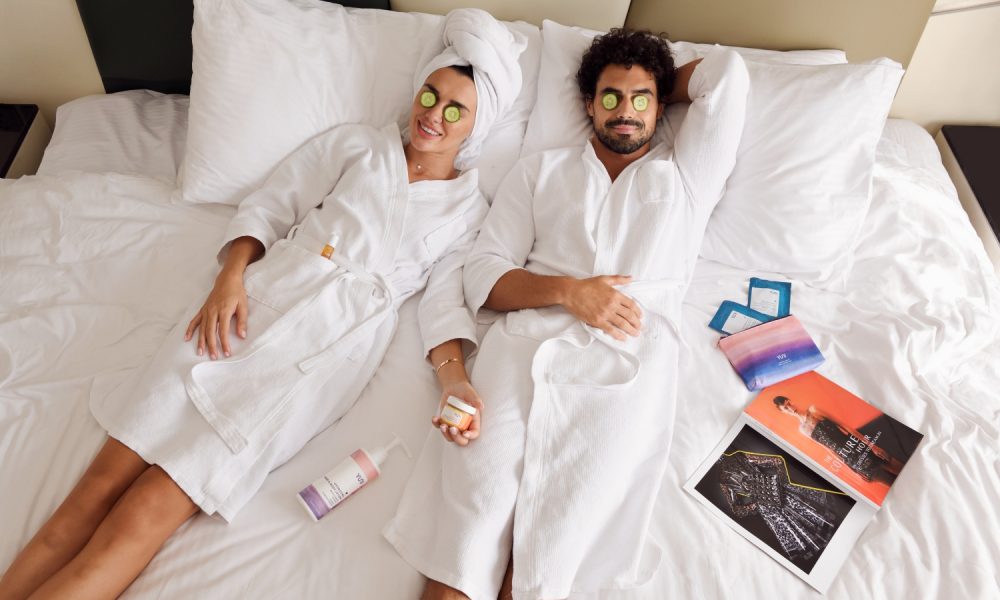 Mövenpick Hotel and Resorts Global Brand Director, Teri Friesen, said all of the brand's guest experiences "are designed and delivered with care for the environment and the community in mind".
"When Vanity Group suggested incorporating OceanBound Material into our amenity program with a likeminded brand like YUNI, we embraced it wholeheartedly. This gesture makes a big difference to our guests, our owners, our people and our planet," she said.
Yuni Co-Founder and CEO, Emmanuel Rey, added: "Yuni was created with the intention of leaving a big impression on the world. We only work with partners who want to step lightly on our planet.
"With Mövenpick Hotels and Resorts as our inaugural partner, we're looking forward to supporting guests to find more joy in every moment each time they spot Yuni in the bathroom."
Yuni is now available to guests staying in Mövenpick Hotels & Resorts in the Middle East and Australia and soon to be rolled out in Africa and Asia, exclusively distributed via Vanity Group.