New Zealand chef Josh Emett is rated amongst the best in the world but the country boy from Hamilton has never forgotten his roots.
"Idyllic" is the way Emett describes his childhood in New Zealand and long summer days spent fishing with his grandfather provided powerful memories and life skills relevant to this day.
The quiet farm in Ngahinapouri – outside Hamilton in the Waikato region – where 37-year-old Emett grew up is a far cry from the bustling kitchens of the world where the proud Kiwi has worked with the likes of Gordon Ramsay.
STAR CHEF
Emett's rise to chef stardom has taken him on a global journey to some of the most famous and highly acclaimed eating establishments where he's worked with top international chefs and wowed the rich and famous with his culinary talents – but he's quick to point out the attributes of the place he still calls home.
Emett spent time in Melbourne where he was responsible for setting up Ramsay's Australian restaurants – maze and maze Grill – Since his return to New Zealand after more than 10 years of international experience he has opened restaurants in both Queenstown and Auckland as well as appearing on New Zealand's version of Masterchef.
Emett says he discovered his passion for cooking while growing up on the family farm where he received his first cookbook at the age of nine. His family spent much of their time working on the farm so Emett says he began cooking out of necessity.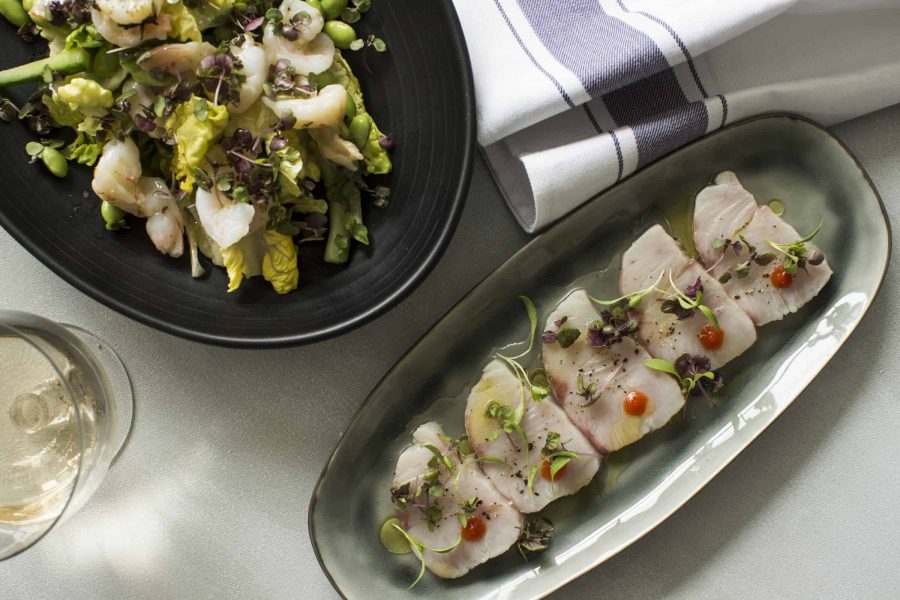 Chef Josh Emmett's food is top notch
NEW ZEALAND TRAINING
After school Emett trained at Waikato Polytechnic then went on to honing his skills at fine New Zealand restaurants like Cin Cin on Quay in Auckland.
Emett then moved to Australia and worked under Donovan Cooke for three years at est est est – one of Melbourne's most highly regarded restaurants of the time.
In 1999, he moved to the south of France and worked as a chef on luxury yachts to save money for a move to London.
By 2000 he was working with Gordon Ramsay in Chelsea as senior chef de partie.
Emett quickly worked his way up the ranks in the kitchen and, during his first year there, the restaurant was awarded three Michelin stars, making it the only three-star restaurant in London.
GORDON RAMSAY AT CLARIDGE'S
In 2001, he was transferred to work under head chef Mark Sargeant for the launch of the critically acclaimed Gordon Ramsay at Claridge's.
His technique, unique ability and creative way of combining only the best ingredients led him to join chef patron Marcus Wareing as head chef at the famous British restaurant The Savoy Grill which had just been refurbished and reopened in 2003.
Emett continued to win over the critics and in January 2004 the restaurant won a Michelin star, its first in more than 100 years of operation.
In late 2006, the Kiwi chef was on the move again – this time to the United States to oversee Gordon Ramsay at The London NYC and later Gordon Ramsay at The London West Hollywood.
Within his first year, Gordon Ramsay at The London NYC was awarded two Michelin stars and Gordon Ramsay at The London West Hollywood one Michelin star.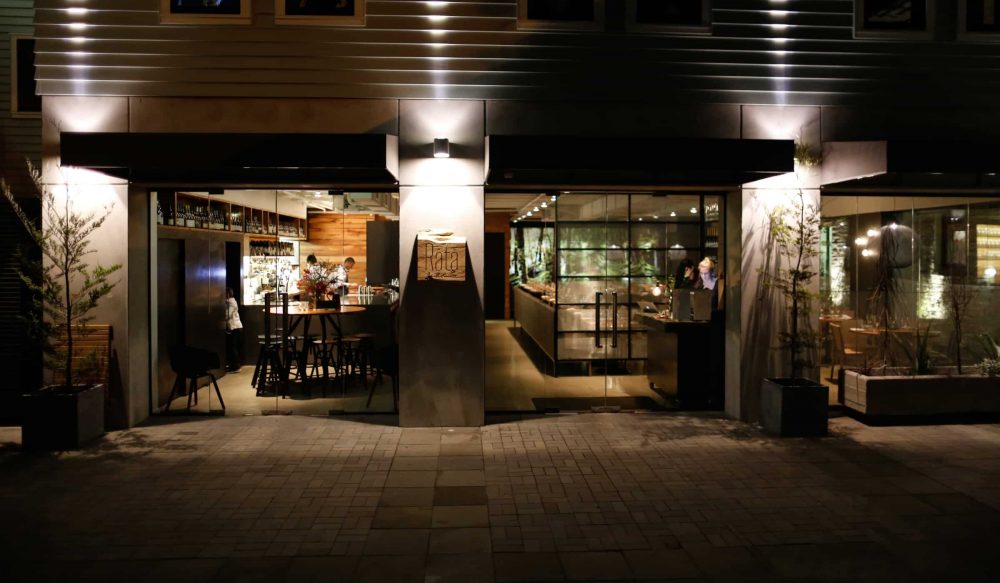 Queenstown's Rata is recognised as one of the best restaurants in New Zealand
RETURN TO NEW ZEALAND
From his humble beginnings Josh Emett is now a household name in New Zealand.
In 2011 Emett burst onto New Zealand's television screens as a judge on the second series of the New Zealand version of Masterchef. The series was a hit an Josh continues to judge on the show which is now in its sixth season.
Emett opened his first restaurant in New Zealand in 2012 in Queenstown, the adventure capital of New Zealand. Rātā, takes inspiration from the southern landscape and showcases the best in New Zealand wine and cuisine. The fine-dining establishment is rated as one of New Zealand's best and is a must-do for any foodie who visits Queenstown.
On the back of Rātā's success Emett headed to the North Island and opened Ostro in Auckland's popular Britomart precinct. With sweeping views of the Waitemata Harbour Ostro's all weather terrace is the perfect place to soak up Auckland's atmosphere. The bar and brasserie features a raw bar which stocks fresh New Zealand seafood while the kitchen serves up modern twists on traditional kiwi food. Every Sunday the Ostro kitchen produces incredible roast meals featuring all the favourite proteins and served with classic sides, paying homage to the kiwi tradition of the Sunday Roast.
Malaysian hawker style restaurant Madam Woo's is Emett's latest venture recently opening in Takapuna on Auckland's North Shore two years after Madam Woo's Queenstown. Traditional Malaysian cuisine is served up in a contemporary way in a fun modern environment. The Dunedin version of restaurant is set to open in September 2015.
Josh Emett's cooking has now become more accessible than ever with the release of his 'Chef Series' premium heat-and-eat meals. Restaurant quality meals, cooked using the sous vide technique can be reheated in 15 minutes. Dishes like pork belly with white miso dashi and burgundy braised beef cheeks can be whipped up in the campervan with ease.
EXCEPTIONAL REVIEWS
Emett receives constant praise for his cooking with exceptional reviews in the British and American press, and in 2008 he was named 'New York Rising Star Chef'.
In January 2010 he returned down-under, this time to Melbourne with responsibility for opening maze and maze Grill – in the Crown Metropol hotel.
He is renowned for attention to detail and claims he's like most chefs – a "control freak".
Emett says he has very little down time but is an avid sportsman claiming physical fitness contributes to his performance in the kitchen – and chooses running and tennis to keep in shape.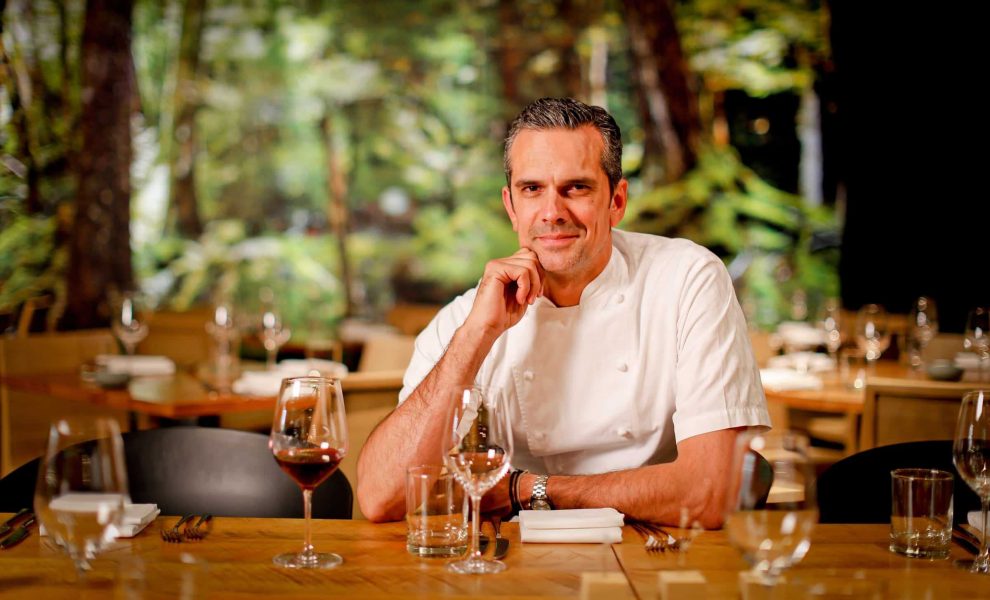 Star chef: Josh Emmett at Rata in Queenstown
SKIING AND FISHING
In New Zealand Emett likes to ski but says he still gets most pleasure out of fishing.
"As a child I spent most summers fishing with my grandfather and learned how to fillet fish and smoke it – I can't think of a more idyllic childhood than mine in New Zealand. It was all right – nothing wrong."
He says his favourite holiday spot is the Coromandel Peninsula where his family had a house for many years.
"It is, quiet, no traffic, by the beach, seagulls – easy. I love the outdoor life. New Zealand is an outdoorsy country, it's what you do here and part of being a Kiwi I think," says Emett.
Emett says New Zealand cuisine has come a long way and the simplicity and freshness of the produce has become world-renowned.
"The majority of people who come down here know about it, I don't have to tell them. They know the food is fresh, local, extremely seasonal – it has to be, so very fresh. People love the country, the people, the ease of it and the accessibility of everything. New Zealand is such an easy sell – there's no talking it up, it's all there."