Marriott International's first Aloft hotel in Australia has welcomed its first guests in Perth.
Aloft Perth is the centrepiece of an urban renewal project and will be the social hub of the Springs Rivervale community, which is located alongside the Swan River and on the doorstep of Perth Central Business District.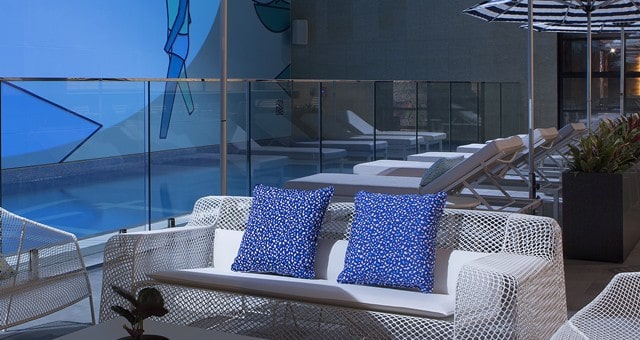 "We are delighted that the Aloft brand has arrived in Australia with the opening of Aloft Perth. We are delivering an urban-inspired gathering place for tech-savvy Next Gen travellers and locals, – individuals who value self-expression, style and connectivity," said Mike Fulkerson, Vice President, Brand and Marketing Asia Pacific.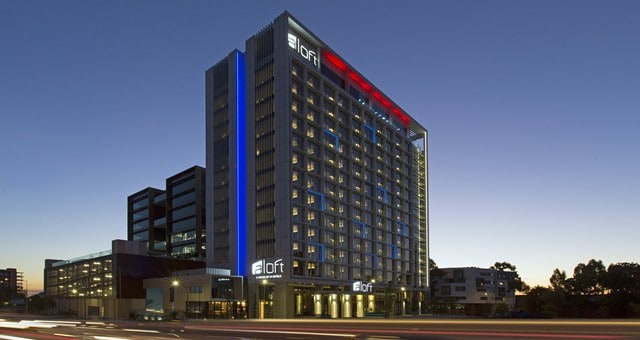 With its vibrant design and always-on public spaces, Aloft Perth exudes a sassy modern style that is reflected in its free-flowing open areas imbued with bold, local influences. The hotel's personality is communicated through its vibrant collection of artwork by recognised Australian artists to the eclectic, modern decor furnishing its guestrooms and communal spaces.
Each of the 224 guestrooms feature Aloft's ultra-comfortable plush beds, custom amenities by Bliss Spa, fast and free WiFi and 55-inch televisions linked to a Plug and Play connectivity panel.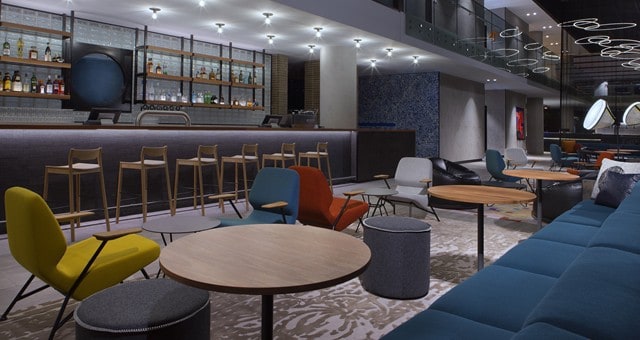 "As the capital of Western Australia, Perth is a dynamic, growing city, and an important gateway to and from Asia, the Middle East and Europe. The city has an internationally focused export and tourism economy, so we look forward to welcoming business people and travellers from all over the world to our hotel," said Stephen Morahan, General Manager of Aloft Perth.
The hotel's signature restaurant, Springs Kitchen, offers contemporary cuisine with urban sophistication, with dishes including local, fresh produce to create homemade specialties.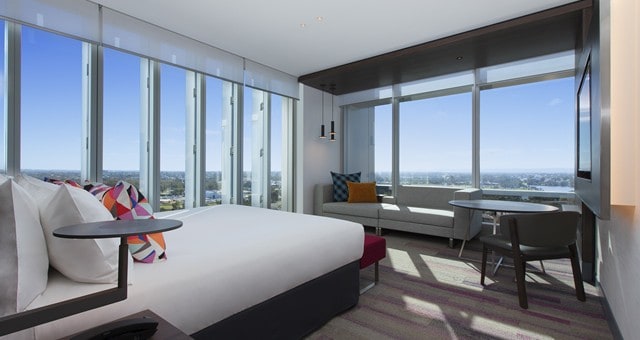 Springs Kitchen even boasts a pet-friendly terrace, with water bowls and special treats for furry friends, encouraging neighbourhood residents and travellers with pets to drop by for a coffee, snack or meal – day or night – accompanied by their four-legged friends.
Business travellers can brainstorm buzz-worthy ideas and host innovative meetings at the 924sqm of Tactic meeting rooms; suitable for small-scale meetings to large-scale conferences with the capacity for 300 people. The Mezzanine level is perfect for one-on-one meetings, workshops or smaller events. Aloft Perth also features a rooftop ballroom with an expansive open-air terrace opening out onto panoramic views across the Swan River toward Perth Central Business District and the Indian Ocean.