Marriott International has revealed it is projecting to open more than 30 luxury properties in 2019, furthering the company's global perspective on luxury travel with its ensemble of eight distinct luxury brands.
Through the world-renowned hospitality hallmarks of The Ritz-Carlton, Ritz-Carlton Reserve, St. Regis, W, The Luxury Collection, EDITION, JW Marriott and Bulgari, Marriott International continues to push boundaries, creating new guest experiences which meet the needs of the evolving luxury traveler.
With an unrivaled network of landmark hotels and resorts in more than 60 countries and territories today, Marriott International is poised to expand its luxury footprint with more than 200 properties in the development pipeline, representing 20 new countries for the company's luxury portfolio, from Sri Lanka to Bermuda and Morocco to Kenya.
"Our eight unique luxury brands provide distinct experiences that appeal to different types of luxury travelers, no matter if your priority is residing at the best address in town, completely immersing yourself in your destination, or prioritizing your wellbeing," said Tina Edmundson, Global Brand Officer and Luxury Portfolio Leader, Marriott International.
"From the world's most iconic destinations to the ultimate undiscovered gems, we are focused on elevating travel with highly contextualized, nuanced brand experiences that signal the future of luxury by allowing our guests to indulge their passions while sparking personal growth."
A global luxury study conducted in partnership with creative agency Team One revealed that luxury travelers of today are traveling not just to discover the world, but also to discover something about themselves.
Edmundson continued: "When it comes to experiences, people today are seeking more meaning and personal significance rather than just the opportunity to indulge. Travellers have become active participants in the trips they are taking – they are more engaged and vested than ever before.
"Ultimately, global luxurians are becoming 'creators' in every aspect of their travel experience and for this group, travel is no longer a departure from reality, it is the reality.
"With a rapidly growing global footprint and eight distinct luxury brands, Marriott International is uniquely positioned to deliver on these new expectations, inviting globally-minded travellers to look at the world through a new lens.
"For our guests, we strive to go beyond offering moments of delight, to creating experiences that will profoundly inspire and transform," said Edmundson.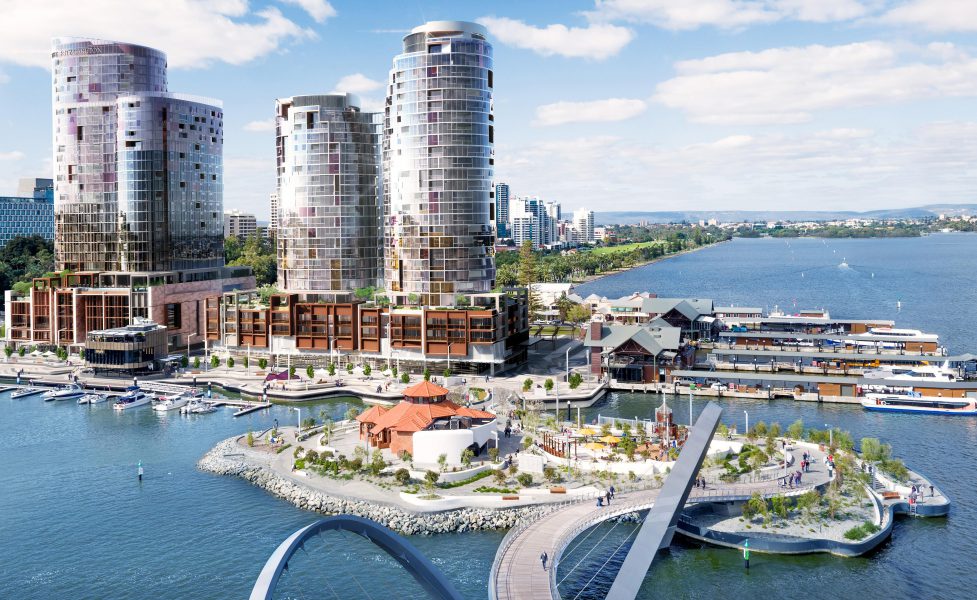 The Ritz-Carlton Offers Legendary Service Around the Globe
Known for its legendary service and refined design, The Ritz-Carlton will continue to set the standard for luxury. With six openings anticipated in the year ahead, the iconic luxury brand also expects to celebrate the opening of its 100th property. The brand is expected to make its return to Australia with the debut of The Ritz-Carlton, Perth and is slated to grow in China with the opening of The Ritz-Carlton, Xi'an. Showcasing the beauty of the Moroccan landscape and culture, The Ritz-Carlton Rabat, Dar es Salam is set to offer an oasis in the country's vibrant capital, while The Ritz-Carlton, Mexico City will invite guests to experience the city through a new perspective. With a mission to inspire travel and create memories for its guests, the brand also expects to see the completion of a major renovation of The Ritz-Carlton New York, Central Park and to continue to work towards the inaugural voyage of The Ritz-Carlton Yacht Collection in February 2020.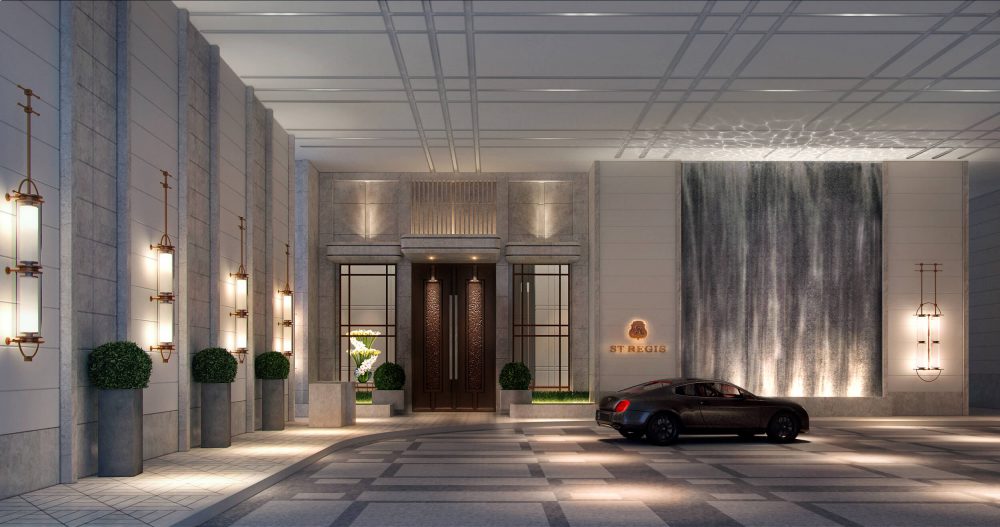 St. Regis Anticipates Grand Debuts in Global Hot Spots
Currently offering more than 40 hotels in 20 countries and territories, St. Regis recently celebrated the renovation of The St. Regis Rome along with the opening of The St. Regis Zhuhai, China's premier tourist destination on the Pearl River Delta. In the coming year, St. Regis is planning to debut the André Fu-designed St. Regis Hong Kong where the award-winning designer will blend the brand's timeless elegance with silhouettes representative of the city's architectural and cultural diversity. The brand is also set to expand its footprint in Europe with The St. Regis Venice, which is ideally situated on the Grand Canal and offers a central location from which to explore the historic city. Finally, St. Regis is also expecting to bring its modern glamour and bespoke service to Cairo, a destination that has captivated travellers for generations and one which is quickly reclaiming its place as a hot spot for the global explorer.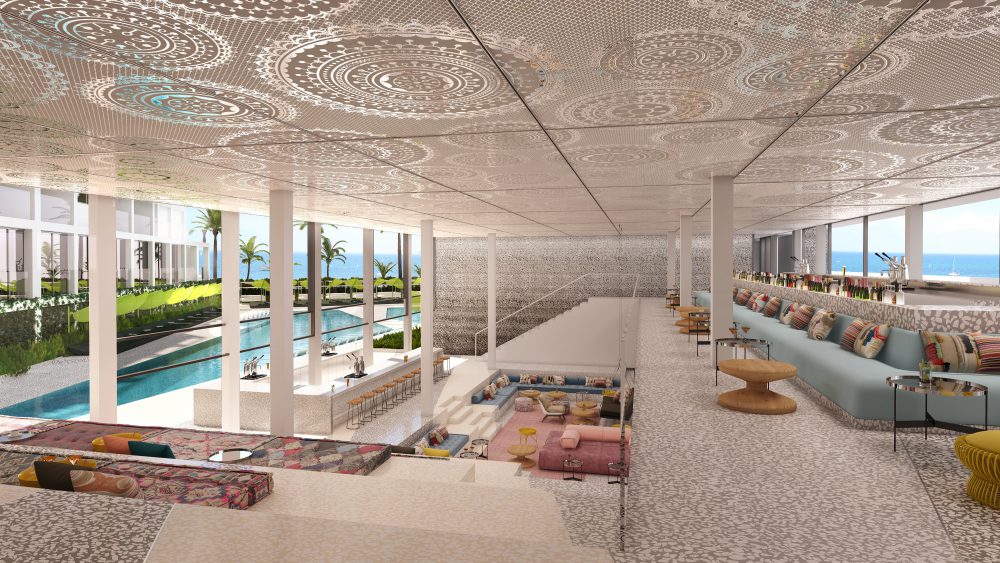 W Rewrites the Rules of Luxury Travel
Trailblazing its way around the globe, W broke the norms of traditional luxury in destinations including Brisbane, Amman and Costa Rica in 2018. The luxury rebel also rewrote the music festival rules, taking the festival experience off the field and onto fabulous hotel grounds with the global launch of 'WAKE UP CALL'. Bringing people closer to the music than ever before, the brand's signature music festival series made stops at W Hollywood, W Barcelona and W Bali. This year, the brand will live out its mission to fuel guests' lust for life with eight hotels projected to open, ranging from Aspen and Ibiza to Muscat and Melbourne. W skillfully balances the power of a global brand with the relevance and personality of a local insider and continues to revitalize its global portfolio with multi-million-dollar renovations planned or underway at more than half its properties in North America, including W Washington D.C. and W San Francisco.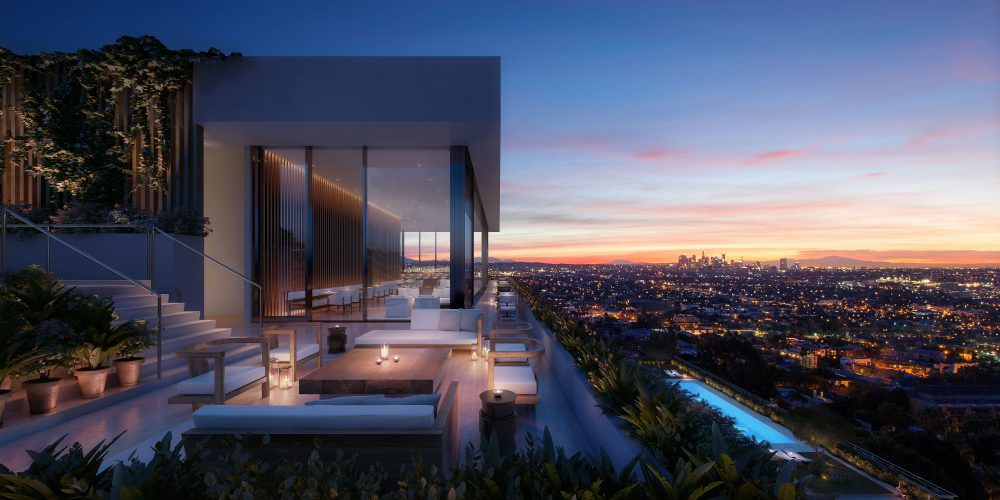 EDITION Continues Growth in Iconic Destinations Around the Globe
In 2018 the EDITION brand doubled its footprint, growing from four properties to eight with openings in Shanghai, Bodrum, Barcelona and Abu Dhabi. The in-demand lifestyle brand was created through a collaboration between boutique hotel creator and innovator Ian Schrager and Marriott International, which offers sophisticated design, a curated taste of the destination and modern service. Next up, the brand expects to redefine luxury with its recent opening in New York City's Times Square and will bring its distinct perspective to West Hollywood with a scheduled opening in Q2 2019.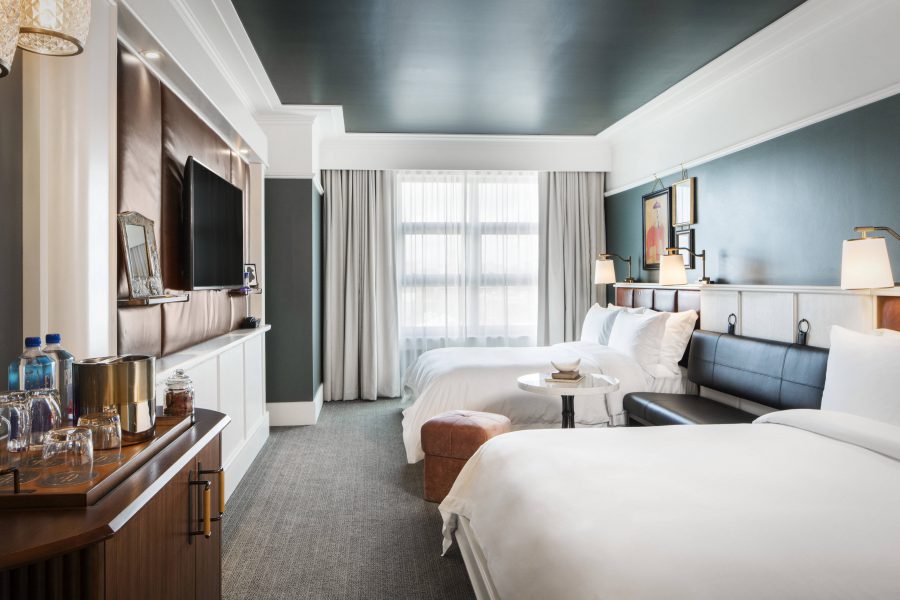 The Luxury Collection Brings Authentic Charm to New Destinations
Offering the promise of unique, authentic experiences, The Luxury Collection is a rapidly growing ensemble of 110 hotels in more than 30 countries and territories around the world. In 2018, the brand made its debut in Savannah with the opening of Perry Lane, expanded its footprint in Paris through Hôtel de Berri and brought distinct resort design to Los Cabos with Solaz, among other exciting debuts. With each hotel serving as a portal to the destination's indigenous charms and treasures, The Luxury Collection anticipates debuting nine properties this year in coveted locations such as Okinawa, Cesme, Buckinghamshire, and Budapest.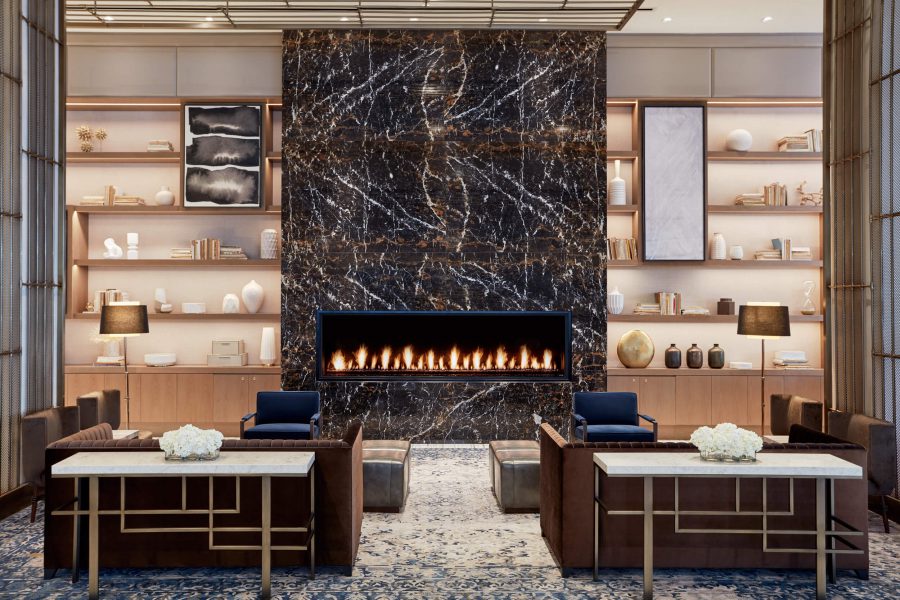 JW Marriott Inspires the Passions of its Guests through Uplifting Experiences
JW Marriott offers differentiated luxury experiences at 84 hotels and resorts in nearly 30 countries and territories, including the recent opening of JW Marriott Nashville. Inspired by its legendary namesake, JW Marriott is committed to curating uplifting experiences for guests, delivering experiences and environments that help guests be fully present and bringing people together to celebrate life's most meaningful moments. This year, JW Marriott anticipates continuing to bring its distinct style of warm service to established and emerging destinations with planned openings from the Maldives and Shanghai to Savannah, GA.