Marriott Bonvoy, Marriott International's award-winning travel program and event partner of Melbourne Fashion Week (M/FW), is suiting up to support Australia's fashion industry across an impressive program this October.
From Monday 23 October to Sunday 29 October, more than 300 participating designers and over 300 retailers will be involved in more than 100 events, shining a light on Melbourne's renowned fashion scene, and celebrating the city's vibrant and diverse fashion community.
Across the program, premium runway shows will be hosted at unexpected locations, including Marriott International's own, recently opened, Le Meridién hotel. Its chic and carefully curated design offers a glamorous travel experience for its guests, and connection to Melbourne's famed art, culture, and culinary scene with its prime Bourke Street location.
The showpiece rooftop pool and terrace bar, Le Splash, will be the location for the opening runway, overlooking the east of Melbourne where models will strut alongside the water with Parliament House as the backdrop.
Additional premium runways across the program will include some of Melbourne's favourite designers such as Aje, Oroton, Ngali, Bec + Bridge and with lavish locations including the Regent Theatre nearby to Marriott Bonvoy's Westin Melbourne.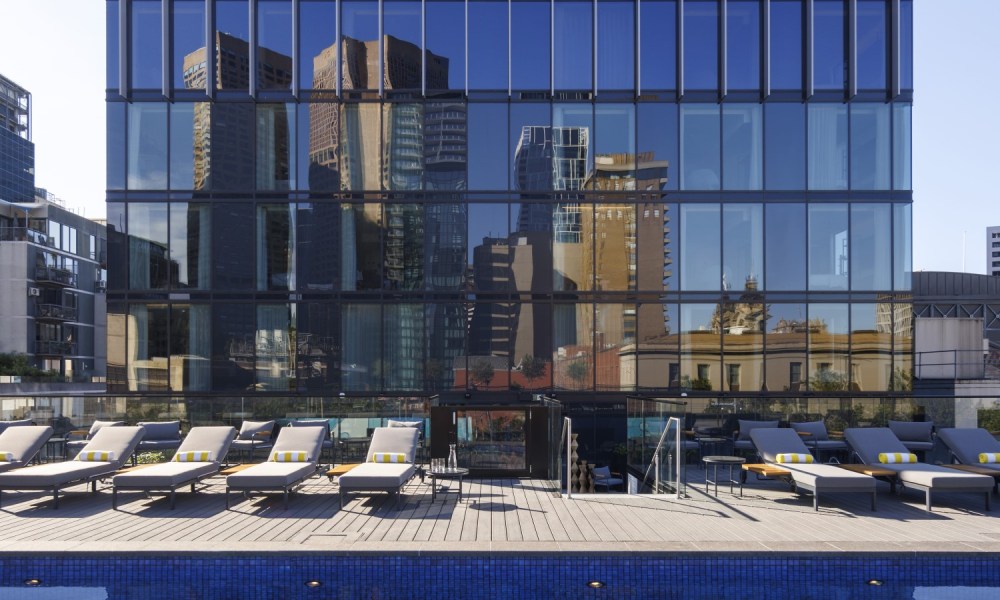 Experience these moments, in true Marriott Bonvoy style, they will also be offering unparalleled offers for members of Marriott Bonvoy.
Members Earn More at MFW, Marriott Bonvoy guests will be eligible to earn 3,000 Bonus Points per stay and a complimentary welcome drink on arrival.
From runways to restaurants and bars, Marriott Bonvoy dining venues across Melbourne will be providing the perfect pre or post show experience throughout the program.
Whether it's a cocktail at Terrace Bar at Sheraton Melbourne Hotel or dinner at Essence Restaurant in Melbourne Marriott, Marriott Bonvoy Members with MFW tickets will receive a complimentary glass of bubbles with their order and 10% off their total bill when drinking or dining.
The week-long festival will champion local talent – with more than 85 percent of participating designers, stylists, models, students and retailers from Melbourne – and aims to showcase a mix of emerging, independent, and established designers and brands, with a continued focus on championing sustainability, inclusivity and celebrating Aboriginal and Torres Strait Island and other diverse cultures within Australia's fashion industry.
As part of the Marriott Bonvoy program, Marriott Bonvoy Moments use points that can be redeemed for thousands of unforgettable money-can't-buy experiences across a diverse range of activities from intimate concerts to international sporting events to unique culinary adventures.
Stay tuned for a Marriott Bonvoy Moment that brings a unique experience for their lucky members to feel as if they were a model on the runway. For those who like the finer things in life, this Marriott Bonvoy Moment will be the perfect moment to top off an already glamourous week at M/FW.
THE DETAILS
To purchase and for the full program, visit www.melbourne.vic.gov.au/mfw.
For further details on Marriott Bonvoy and Melbourne Fashion Week visit: https://www.marriott.com/en-us/loyalty/bonvoy-partners/melbourne-fashion-week.mi
For more information on Marriott Bonvoy in Melbourne visit: https://www.marriott.com/en-us/marriott-brands/portfolio/melbourne.mi