Mantra Melbourne Airport is set to undergo a multi-million-dollar refurbishment of its guest rooms, restaurant and bar before unveiling its new look next year.
The remodelled rooms will feature new furniture, bedding, and interior design, and offer a range of accommodation options including executive, premier and deluxe studios, as well as suites.
Mantra Melbourne Airport's General Manager, Stuart David, said the refurbishment will provide guests with "an even more comfortable stay".
"The refurbishment is a significant investment in the hotel, and we are confident that our guests will enjoy the new facilities," David said.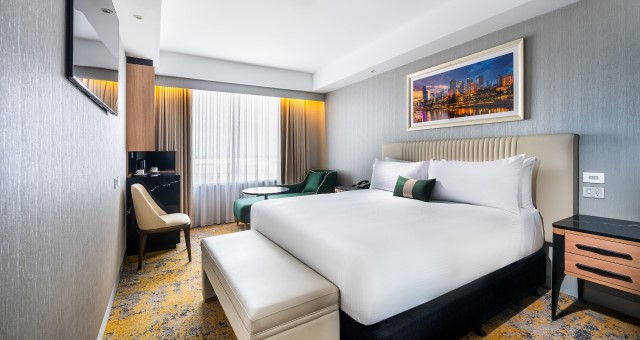 "The refurbishment is part of Mantra Melbourne Airport's commitment to providing guests with the best possible experience."
The property, formerly known as Mantra Tullamarine was recently renamed Mantra Melbourne Airport, to better communicate the hotel's convenient location to potential guests.
"The hotel is conveniently located near Melbourne Airport, making it an ideal choice for travellers seeking a stay when they travel for business or leisure," David added.
The upcoming enhancements will complement the hotel's existing facilities which include a fully equipped gym, sauna and heated lap pool, and state-of-the-art conference and events centre.