Luxurious Hawaiian resort Halekulani has made a stunning debut after a masterful restoration that's seen Waikiki's most elegant property elevated to new heights.
The Halekulani, a member of the Leading Hotels of the World, re-opened last October after a wide-ranging restoration of the property's public spaces, guest rooms and suites, and the result has been nothing short of exceptional.
Halekulani Corporation's Chief Operating Officer, Peter Shaindlin, said the restoration has come as the legendary hotel enters its second century.
"Since its founding over a century ago, Halekulani has achieved worldwide renown and singular status, recognised by our international guests, local community and employee family for unparalleled quality and unequaled service excellence in an idyllic setting and steeped in Hawaiian culture," Shaindlin said.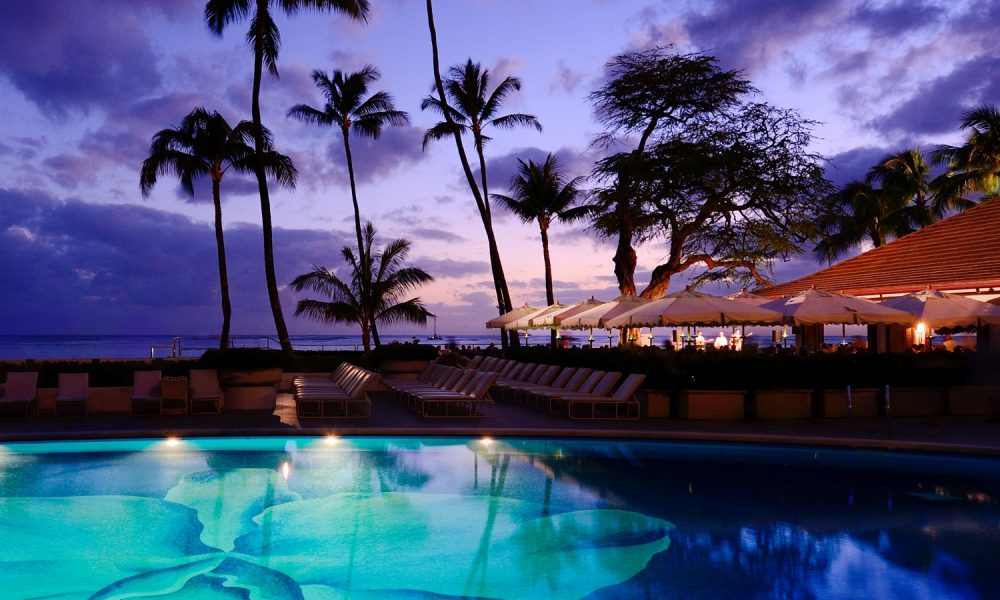 "Halekulani Corporation and our ownership, Mitsui Fudosan, is committed to sustaining Halekulani's unequaled standards of excellence as well as its distinguished and world renown legacy, and the renewal of our 'House Befitting Heaven' will ensure Halekulani's stature as the finest hotel in Hawaii and one of the best in the world for decades to come."
Halekulani's unique architecture and exterior aesthetic has been painstakingly preserved, and the historic main building, including its trademark 'Dickey Roof'.
The hotel's iconic gatehouse and porte-cochere have been revitalised to further enhance its welcoming aesthetic and spirit of aloha.
Halekulani's public spaces have also undergone an understated transformation inspired from Hawaii's rich cultural heritage and encompassing a holistic sense of renewal.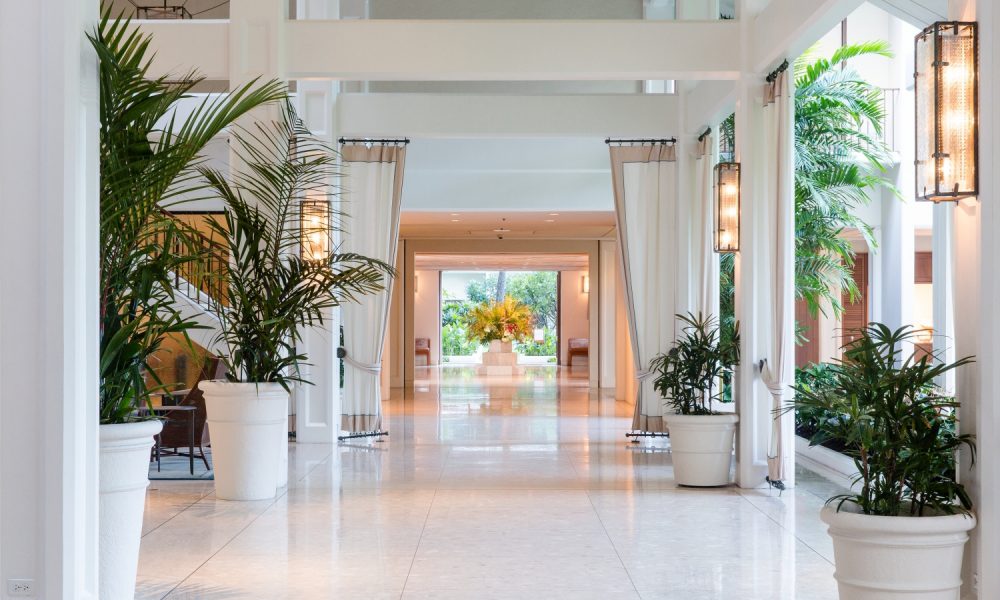 The property's stunning accommodations have been thoughtfully revitalised and designed, enhancing the property's signature 'seven shades of white' aesthetic philosophy.
Framing dramatic and expansive views of the majestic Pacific Ocean and the verdant, oasis-like grounds of the resort, the overarching theme of nature and blending the sea with the sky will offer a haven of elegance and serenity.
New elements of warmth and texture serve to enrich the design, infusing a sense of harmony and balance throughout. Wooden panels and cabinetry have been incorporated, as well as textured wall coverings and meticulously crafted furnishings to fuse the subtle influences of European, Hawaiian, and Asian cultures.
House Without A Key, one of the hotel's most legendary and popular venues, as well as celebrated as a premier oceanfront destination for live Hawaiian entertainment, hula performances, and sunset cocktails, is currently being completely transformed with a new shaded outdoor bar, a state-of-the-art exhibition-style glass kitchen and contemporary furnishings that complement the setting from which to take in Hawaii's most spectacular sunsets.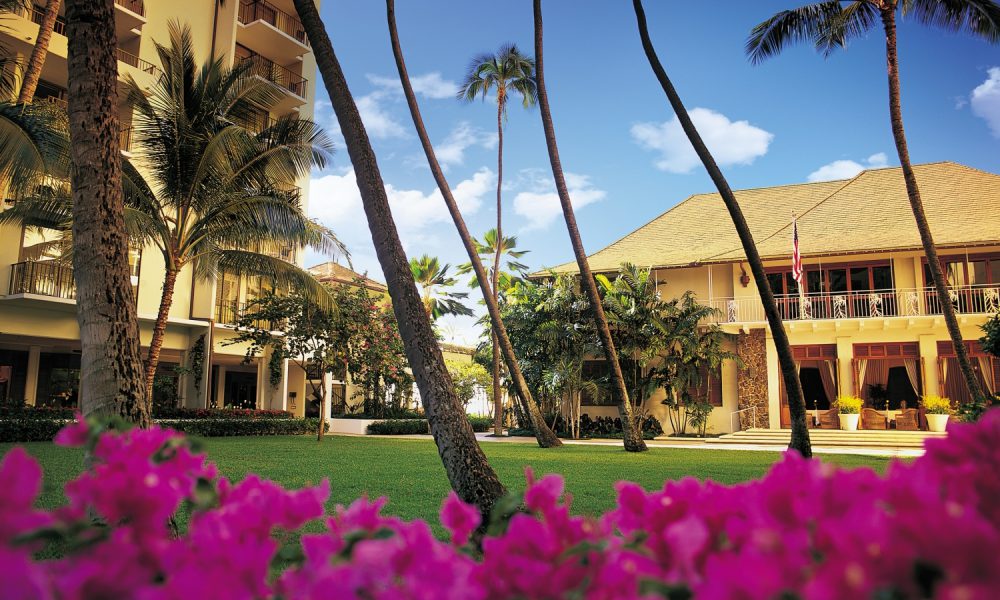 Shaindlin said in addition to a redesigned entry that offers sweeping vistas of the Pacific Ocean, Diamond Head and Halekulani's historic Kiawe tree, House Without A Key will offer guests a culinary and entertainment experience unlike any other when its transformation is complete in the coming months.
Until then, the restaurant is offering guests a special evening menu of signature cocktails, small bites and live Hawaiian entertainment, in what is truly one of the most stunning locations in Waikiki.
Immortalised in the first Charlie Chan novel, written by Earl Derr Biggers in 1925, where the old Halekulani once stood, House Without A Key has become one of the most popular hotel bars in all of Hawaii.
Inspired by Hawaii's indigenous flora and tropical natural beauty, Halekulani's landscaping has also been renewed and enhanced to evoke a sense of serenity throughout the property, incorporating vivid, colourful hues from flowering plants and foliage to create an even more spectacular surrounding.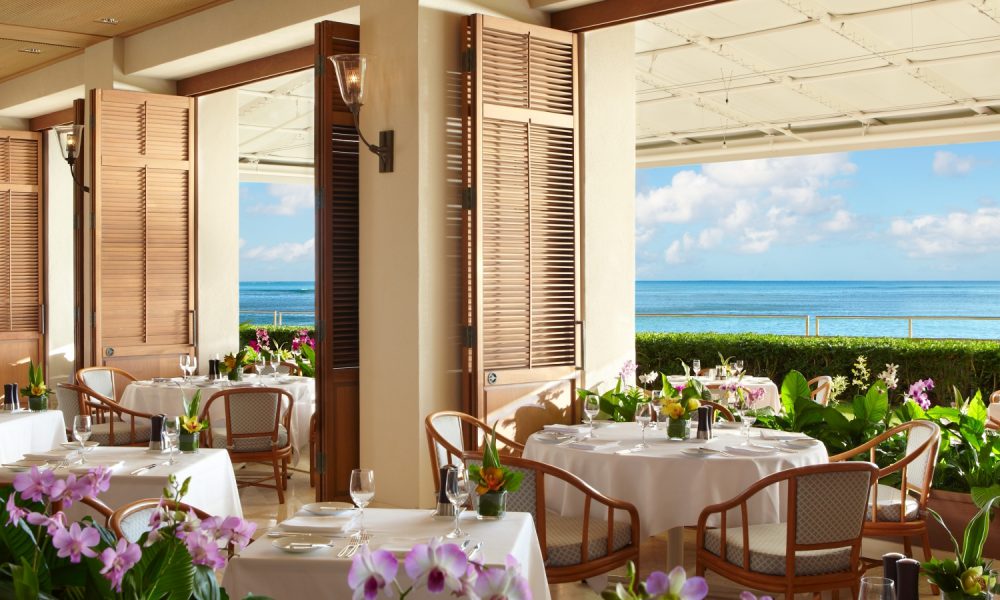 The re-design also features Native Hawaiian indigenous and local species, including the King Kalakaua spider lily and extremely rare Dwarf Rainbow Plumeria.
The Merwin Garden at Halekulani, uniquely developed as an homage to the internationally acclaimed poet, W. S. Merwin, has been perpetuated to reflect the Merwin Palm Forest on Maui, his life-long work.
Shaindlin said since its inception, Halekulani has become a bastion of Hawaiian culture, a foremost patron of the arts, and a distinguished showcase for local artists.
"Over the years, Halekulani has assembled one of the finest collections of local artworks in the state of Hawaii which has been formally documented and curated for the first time," he said.
Guests can now find the Halekulani Fine Arts Collection exhibited throughout the property and additionally, Halekulani has also introduced Inspired Living, an innovative and unique selection of specially curated interactive ensuite guest activities and services providing priceless individualised experiences from the world of the hotel's Halekulani Living arts and culture programs.
GETTING TO HONOLULU
Wayfarer's guide to getting to Honolulu in style and comfort.
Qantas flies to Honolulu direct from Sydney with Airbus A330 aircraft that feature the airline's popular Business Class suites, as well as a spacious Economy class cabin. Onboard both cabins, expect leading Australian wines, high quality meals., hundreds' of hours of entertainment on demand and the airline's legendary service.