IHG has signed a deal to take over management of Hayman Island as part of a long-term agreement with owners Mulpha Australia Limited, one that will also see InterContinental Sydney and InterContinental Sanctuary Cove Resort continue under IHG management.
When it re-opens after a major refurbishment in 2019, the Whitsundays resort will be known as Hayman Island, by InterContinental.
"We are delighted to continue our successful partnership with InterContinental Hotels and Resorts and look forward to an exciting period of investment to reinforce our leading position in the Australian luxury hotel market," said Mulpha Australia Limited CEO, Greg Shaw.
The 166-room Hayman resort is the only property on the 400-hectare island and will showcase world-class facilities, rooms and suites in one of the world's most unique locations, accessible via Hamilton Island and then by either luxury vessel or helicopter.
Hayman has been closed since late March 2017, following damage sustained during Cyclone Debbie. Three months later, Mulpha and One and Only cut ties for the management and branding of Hayman.
"Luxury travellers to Australia have long had an affinity with InterContinental Sydney and InterContinental Sanctuary Cove Resort, so we are thrilled to continue their legacy for many years to come," said IHG Managing Director – Australasia and Japan, Leanne Harwood.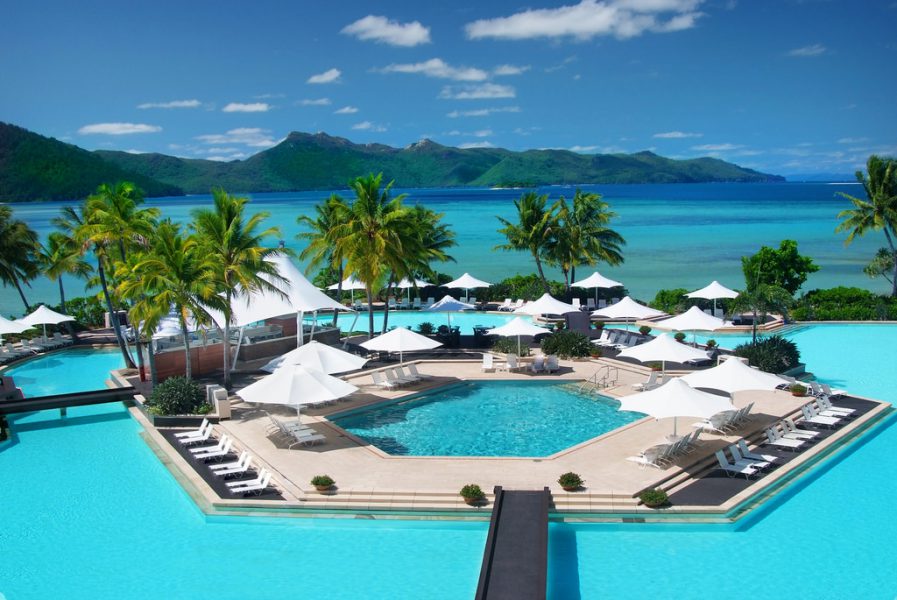 As part of the deal, both InterContinental Sydney and InterContinental Sanctuary Cove Resort will undergo major upgrades.
At InterContinental Sydney, a significant investment into refurbishments and renewal will take place over the coming years and will see the hotel elevated to even higher levels of luxury and sophistication.
It will be the first major upgrade since opening, and it is anticipated to add event spaces, including a grand ballroom, that will show off the Sydney Harbour Bridge and Opera House panoramas to anyone fortunate enough to visit.
InterContinental Sanctuary Cove was the first InterContinental Resort to open in Australia and has been a much-loved haven for travellers to Queensland's Gold Coast since IHG took over management in 2012.
Under the new agreement, InterContinental Sanctuary Cove will enjoy a refurbishment that will see it continue its legacy as one of Queensland's most prestigious hotels.
The upgraded InterContinental will remain a centre point for the broader Sanctuary Cove Resort that features world class golf, Marina and shopping facilities that have recently been recognised as Australia's best integrated residential community.
IHG currently has 47 hotels operating under four brands across Australasia.