To celebrate Valentine's Day, British Airways is adding a romantic touch to its inflight entertainment with the introduction of a new category – Love is in the Air.
Running until the end of February, the category plays host to a collection of films, TV shows and audio programmes, all with a romantic theme.
This includes classics like When Harry Met Sally, Chocolat and Love Me Tender, as well as more recent releases like Film Stars Don't Die in Liverpool.
As part of its extensive range of TV shows, British Airways is also adding some love-themed episodes from famous series, including Friends – The One with Candy Hearts, Modern Family – Do You Believe in Magic, and select episodes of Sex and the City.
Finally, the Valentine's Day range is complemented by poems and excerpts from the likes of William Shakespeare, Robert Burns, Charles Dickens, Jane Austen, Jane Eyre, Thomas Hardy, William Wordsworth, Jean-Jacques Rousseau and David Herbert Lawrence, while actor Michael Sheen reads: A Lover's Gift from Him to Her.
British Airways' director of brand and customer experience,Carolina Martinoli, said: "We're always looking at ways that we can enhance our extensive range of films, TV shows, documentaries and audiobooks. So, whether customers are in a relationship, looking for love, or happily single, we hope they enjoy the category and look forward to welcoming them on board."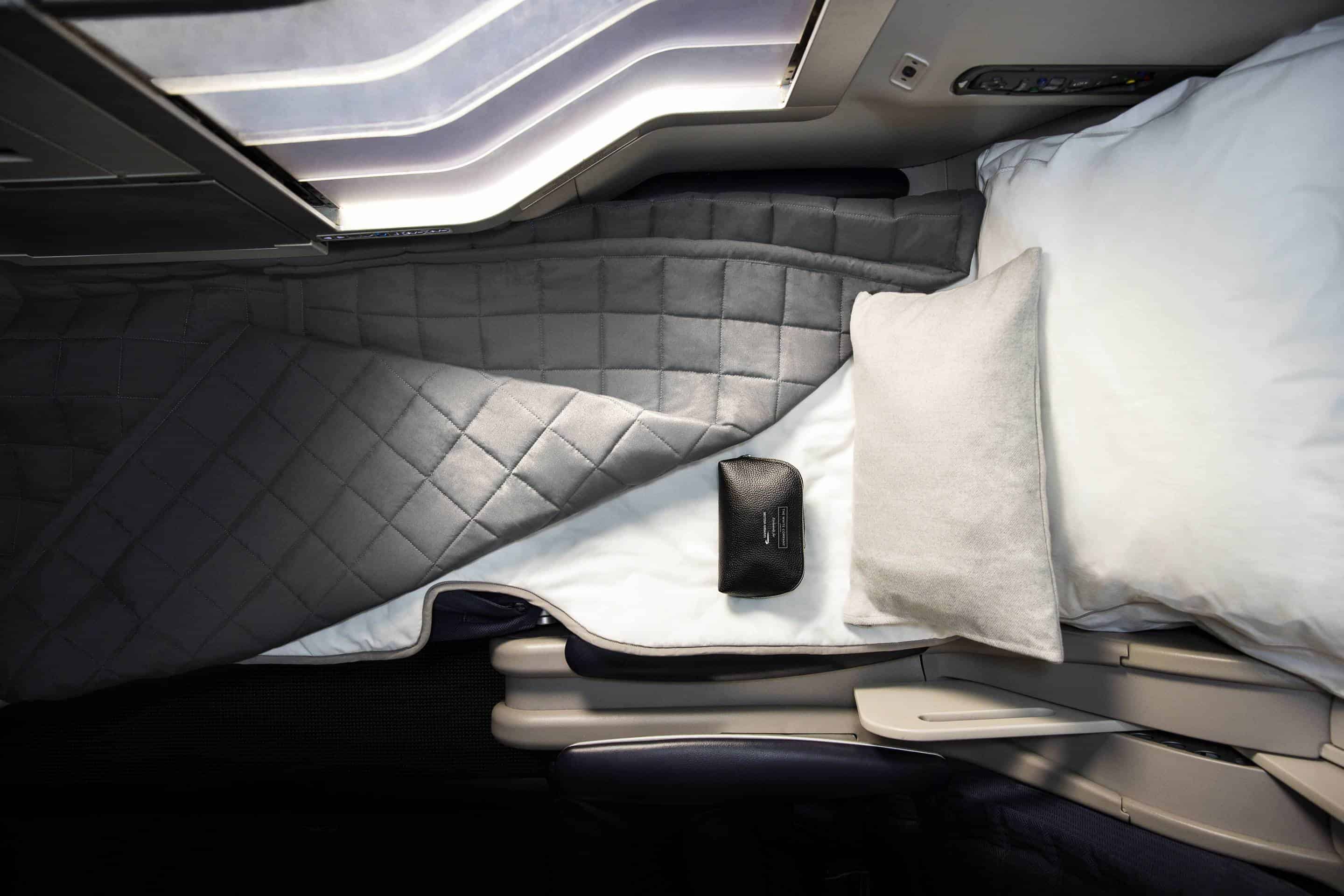 British Airways' Club World Business Class seat
In August, British Airways released a #BAMagic video of a proposal on board. The airline's latest #BAMagic story, to be released in the run up to Valentine's Day, will follow the story of a separate, money-can't-buy proposal in a very special location.
Customers who fly with British Airways on long-haul flights have free access to over 1,000 hours of films, top TV shows and audio programmes via their personal seatback screen. This includes the very latest Hollywood blockbusters, TV box sets and music provided by British Airways' High Life entertainment.
The updates come as part of wider changes by the airline for long-haul economy customers. Last month it was announced they will receive a renewed food offering on board including, on longer flights, a full second meal, as part of the airline's £4.5 billion investment for customers over the next five years.