WAYFARER's essential guide to some of the top food and drink experiences in Los Angeles, from craft breweries to beachside bars, and sky-high restaurants.
On your next business trip to the City of Angels, you'll find these spots ideal for business lunches, networking drinks and when you're quenching a hard earned thirst after a long day at work.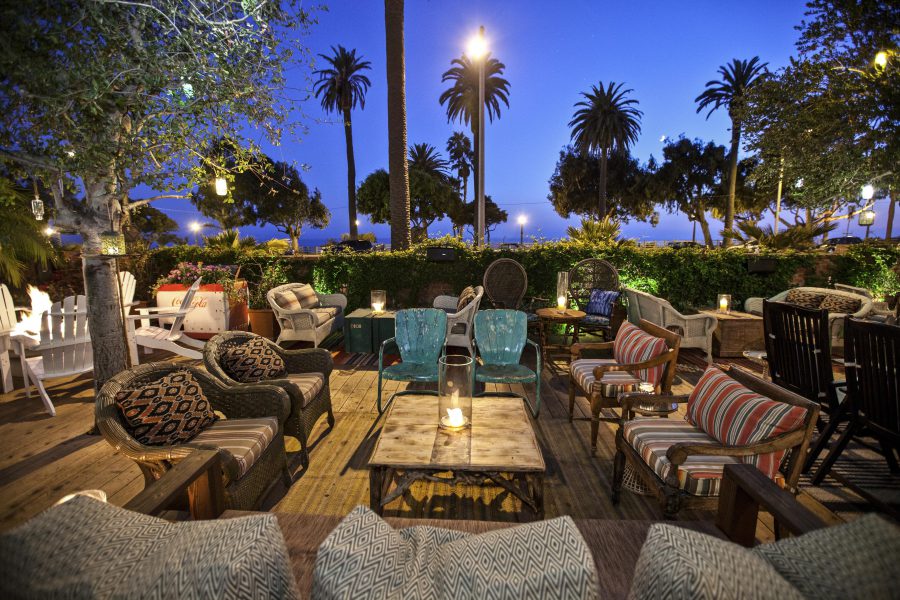 Los Angeles is home to some of California's best bars, including Bungalow
The craft beer scene has been growing in leaps and bounds in Los Angeles the over the past five years, with over 50 breweries popping up all over City of Angels that have been producing brews to critical acclaim.
Some of the best action has been happening in the South Bay, an area that has been relatively sheltered from tourists and instead attracts locals by the droves.
Tasting craft beers at Smog City in Torrance
Head to SMOG CITY for classic and experimental brews such as the Hoptonic American IPA, Coffee Porter, Careful What You Wish for Sweet Milk Stout, Kumquat Saison and Steamfunk Farmhouse Ale in a warehouse-style setting in an industrial area of Torrance. 1901 Del Amo Blvd, Torrance, CA, USA. +1 310 320 7664.
At the ocean-side tasting room for KING HARBOUR, which is the size of a take-away ice cream parlour in Redondo Beach, find over a dozen beers on tap including the South Bayern Hefeweizen, Orange Tuxedo Witbier, Coconut American IPA and the tropical hopped Tiki Hut IPA. 2907 182nd St, Redondo Beach, CA, USA.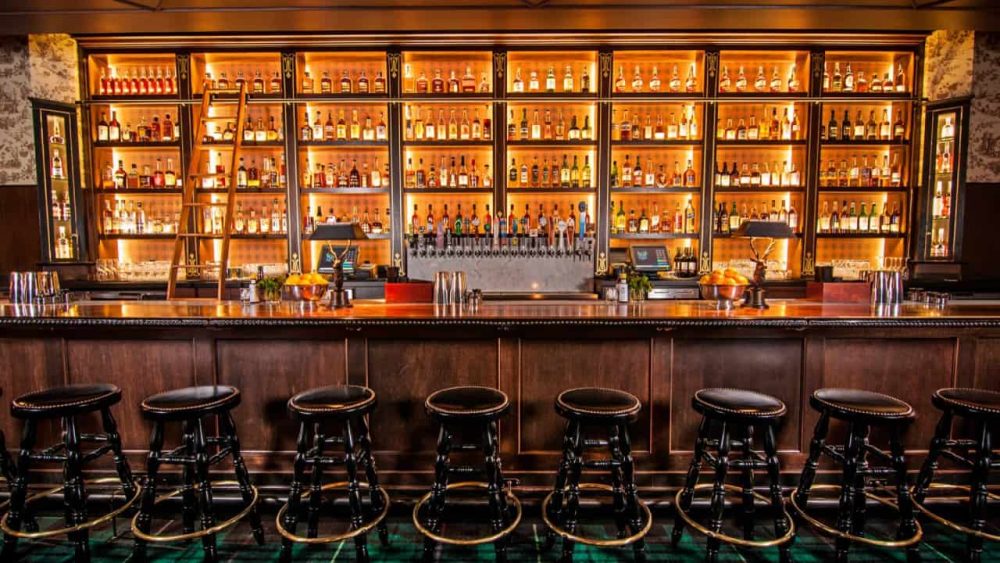 Expect whiskies aplenty at Seven Grand in Los Angeles
There's been action aplenty on the drinking scene downtown as well, anchored by SEVEN GRAND, where you'll find plenty of whiskies (over 300 of them, in fact) in a bar that has the feeling of a taxidermy-laden snooker room and a mid-century gentlemen's club. 515 W 7th St #2, Los Angeles, CA, USA. +1 213 614 0737.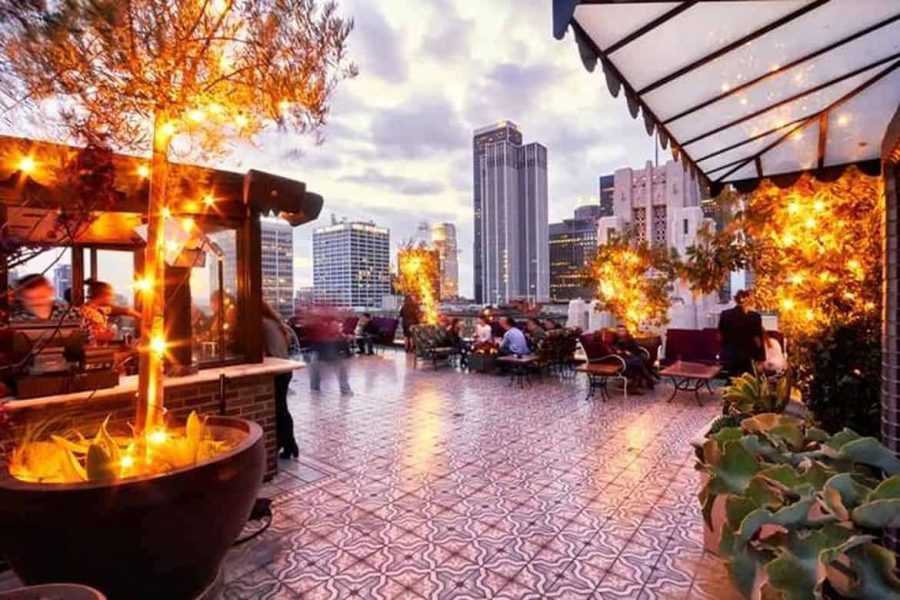 Hip eatery and bar Perch is literally perched atop a building in Downtown LA
Leading the sky-high venue brigade is rooftop bistro PERCH, which is spread out over three floors atop a building near the corner of Fourth and Hill streets. While many come to sip Manhattans and take in the DTLA vista while kicking back on antique furniture to live jazz, those in the know score a table and tuck into the French-So Cal cuisine on offer. Get here early as it packs up late. 448 South Hill St, Los Angeles, California, USA. +1 213 802 1770.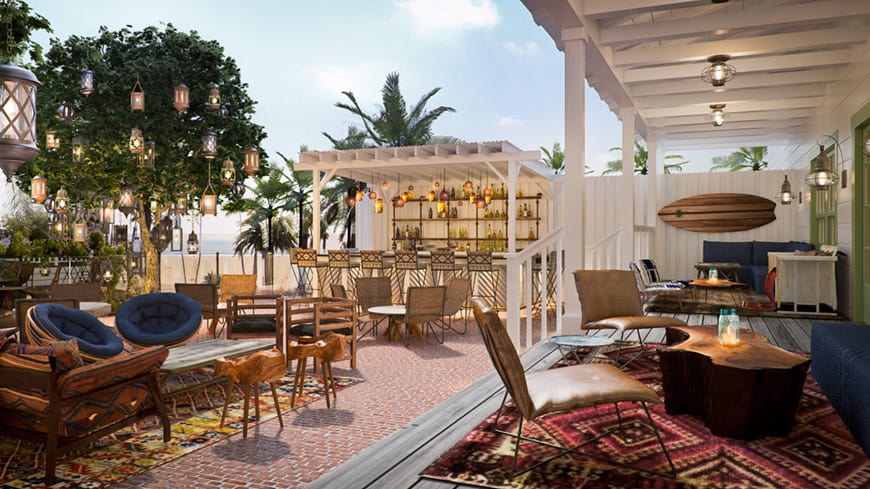 Beachside chic: the terrace at Bungalow in Santa Monica
Across from the beach in Santa Monica and tucked away in a 1947 Baja-style California bungalow off the entrance of the Fairmont Miramar Hotel, find BUNGALOW, which features a rustic seaside design, outdoor bars, patios, private dining rooms, tree-lined gardens and a cocktail list loaded up with margaritas and mojitos, while the food is courtesy of the hotel's Fig restaurant. 101 Wilshire Blvd, Santa Monica, CA, USA. +1 310 899 8530.
ESSENTIALS: WHERE TO STAY
Several of the top hotels in Los Angeles that Wayfarer recommends booking a room at.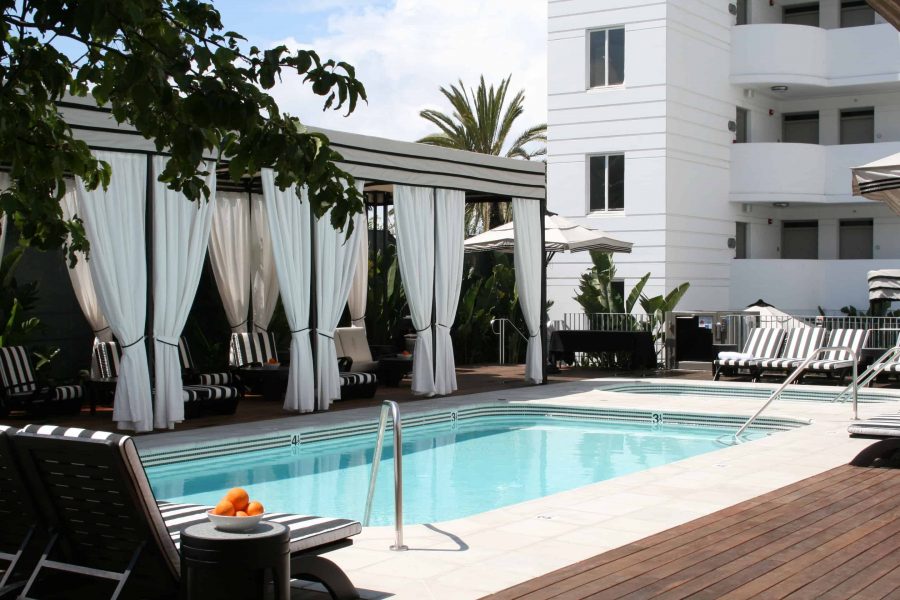 Poolside at Hotel Shangri-La in Santa Monica
HOTEL SHANGRI-LA SANTA MONICA
Book one of the 700-square-foot Terrace Suites at Hotel Shangri-La Santa Monica, a member of Small Luxury Hotels of the World, which feature full ocean views and access to an outdoor furnished balcony. At this intimate art deco-designed hotel that dates back to 1939, you'll also find a year-round outdoor heated pool and a buzzing rooftop bar. 1301 Ocean Av, Santa Monica, CA, USA. +1 310 394 2791.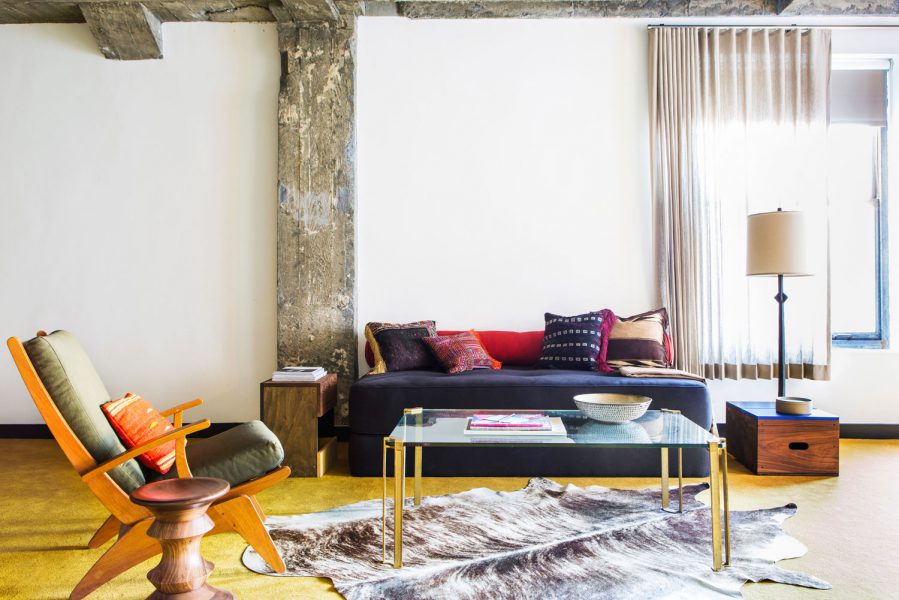 A suite at the Ace Hotel Downtown Los Angeles
ACE HOTEL DOWNTOWN LOS ANGELES
Housed in the United Artists building in Downtown, an area of the city that's thriving at the moment, Ace's flagship hotel features LA Chapter off the lobby for coffee, breakfast, burgers and cocktails on the street, rooftop bar and rock venue Upstairs that's adjacent to the pool deck – that features events every night of the week from live bands to book releases, pop-up shops and artists collaborating – and a range of rooms from 'small' to an Ace Suite that comes complete with a custom Revo Radio, vintage turntables and an acoustic Martin Guitar. Next door is a restored, 1,600-seat movie palace from the 1920s. 929 S Broadway, Los Angeles, USA. +1 213 623 3233.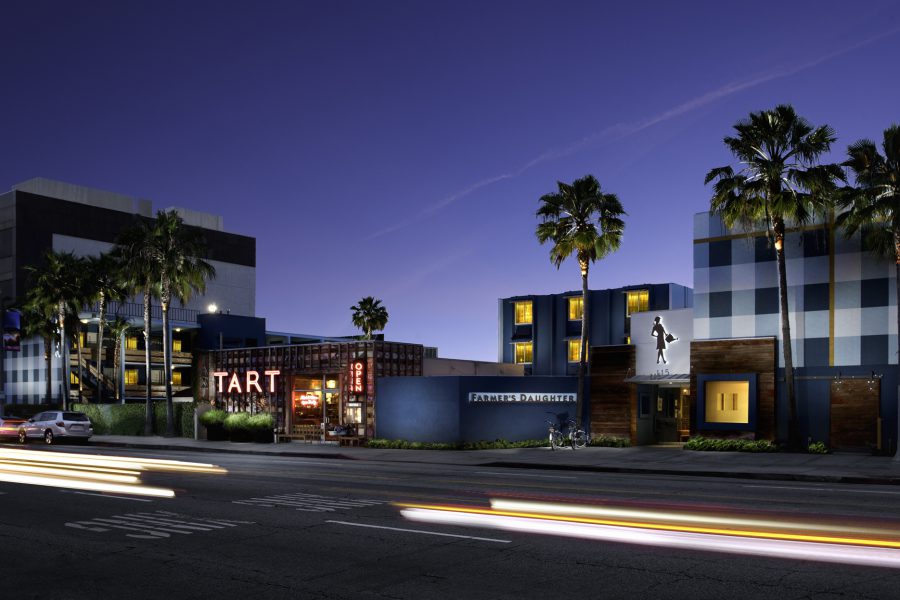 Farmer's Daughter has designer rooms in a brilliant location opposite The Grove
FARMER'S DAUGHTER
Across the road from The Grove mall is motel-cum-boutique hotel Farmer's Daughter, where denim duvets, gingham curtains, rocking chairs, freestanding mirros and pull-out sofettes rule the roost. There's a small pool loaded up with rubber duckies, a kitch shop off the lobby and in the courtyard find Tart restaurant, where small batch bourbon cocktails, shared plates, sandwiches, organic wines and Californian craft beers are to be had. A hangover is best cured with a freshly roasted Americano and a Spanish omelette. 115 S Fairfax Ave, Los Angeles, USA. +1 323 937 3930. 
ESSENTIALS: GETTING THERE
Getting to Los Angeles in comfort and style.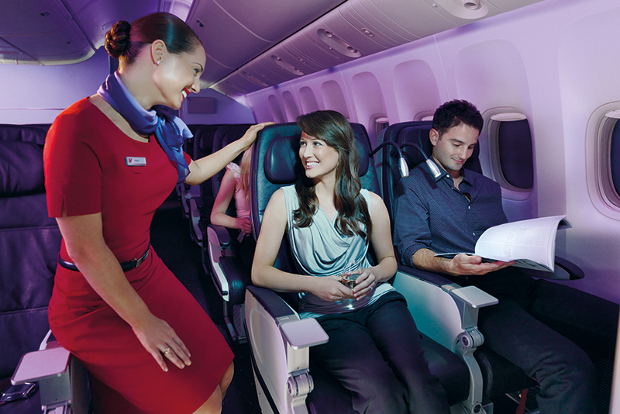 Top cabin: Virgin Australia's Premium Economy
VIRGIN AUSTRALIA
Virgin Australia's Boeing 777-300ERs that fly to Los Angeles were recently given a major makeover, with the introduction of new spacious The Business sleeper suites and a staffed bar in Business Class; a revamped Premium Economy that has more legroom and a plated meal service; and an Economy X cabin that includes noise-cancelling headphones and preferred overhead lockers. The flights are now loaded-up with inflight WiFi.