Kleva has come a long way since the brand burst onto the scene in 2009 with the launch of the 'Klevasharp' knife sharpener.
The Australian designed brand is now known for its impressive range of knives, which have been endorsed by dozens of chefs including celebrities such as Peter Russell-Clarke and the original Masterchef Julie Goodwin.
One of our favourite releases of theirs is the Kleva Cut Japanese Vamolcrium multi-alloy steel kitchen knife set.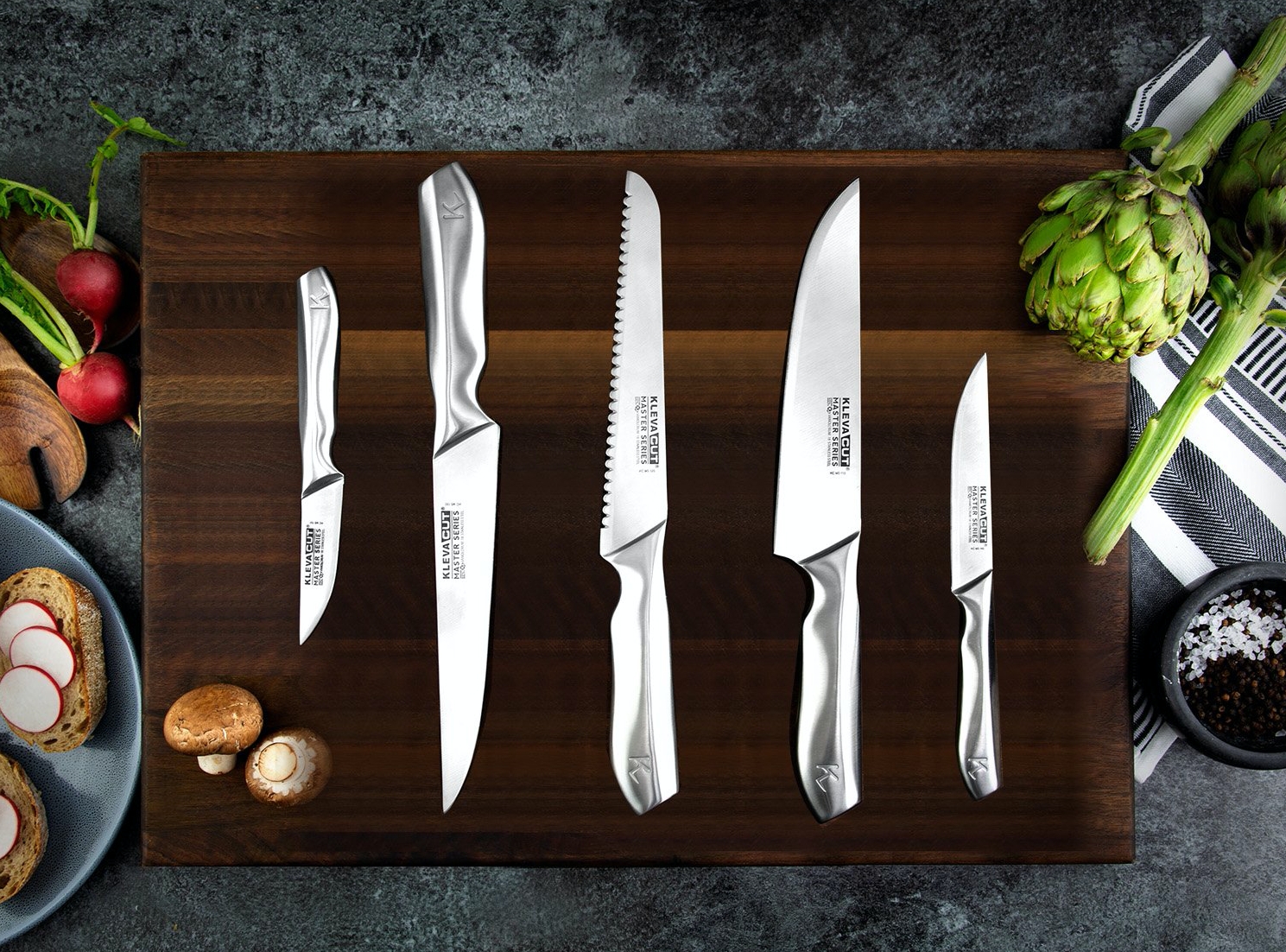 The set comes sharpened and well balanced for immediate and comfortable use and includes a Kleva Cut Master Series Chef knife, Bread knife and Slicer knife.
Plus, at present, the set also comes with several free extras, including a Kleva Cut Master Series Santoku Knife, Utility Knife and Paring Knife, as well as a Bamboo Magnetic Knife Block and Kleva Sharp Pro knife sharpener.
The set is priced from AU$179 and available on the Kleva website.