The Air New Zealand Lounges are a great place to start and end your holiday or work trip.
We own and operate three international lounges at Auckland, Wellington and Christchurch airports, as well as four locations in Australia and two in the Pacific Islands, along with a handful of other domestic New Zealand lounges.
We also have Partner and Star Alliance agreements that give our passengers access to other airlines' lounges.
December 2017 marked the opening of our newest international lounge in Perth, Australia.
The new lounge is part of our four year $100 million programme to redevelop our network of lounges and follows on from the opening of new lounges in Auckland, Sydney, Brisbane, Nadi, Melbourne, Hamilton, Invercargill, Wellington, Queenstown, Dunedin and Palmerston North.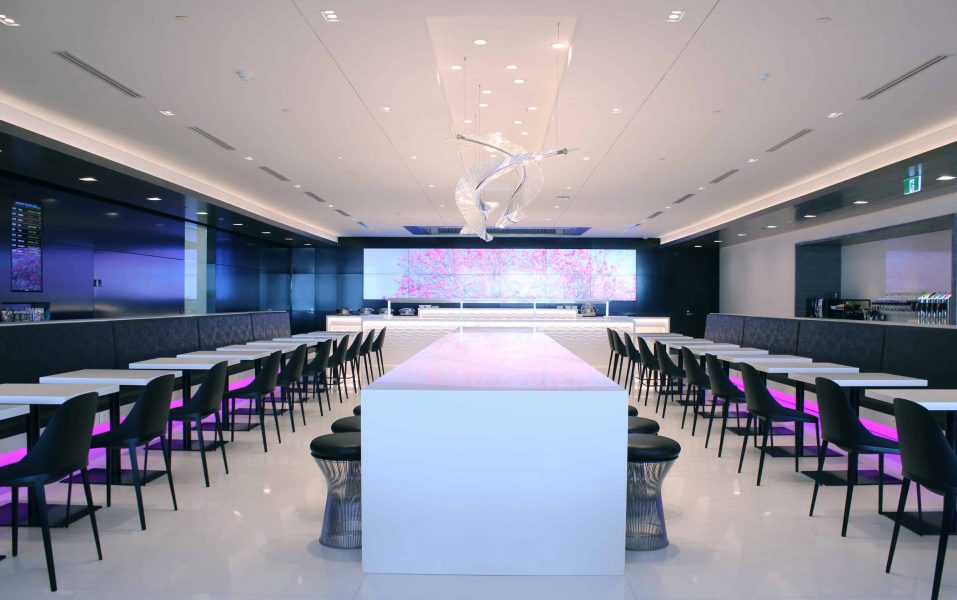 Air New Zealand's brilliant Auckland International Lounge
The Auckland International Lounge is our flagship lounge in New Zealand which opened in 2015.
It features an ultra-modern design with a mix of tailored seating zones to meet the different needs of our travellers whether they're looking to relax, refresh or get some work done before they fly.
This lounge overlooks the runway and features a covered outdoor terrace and fireplace offering a year-round outdoor area.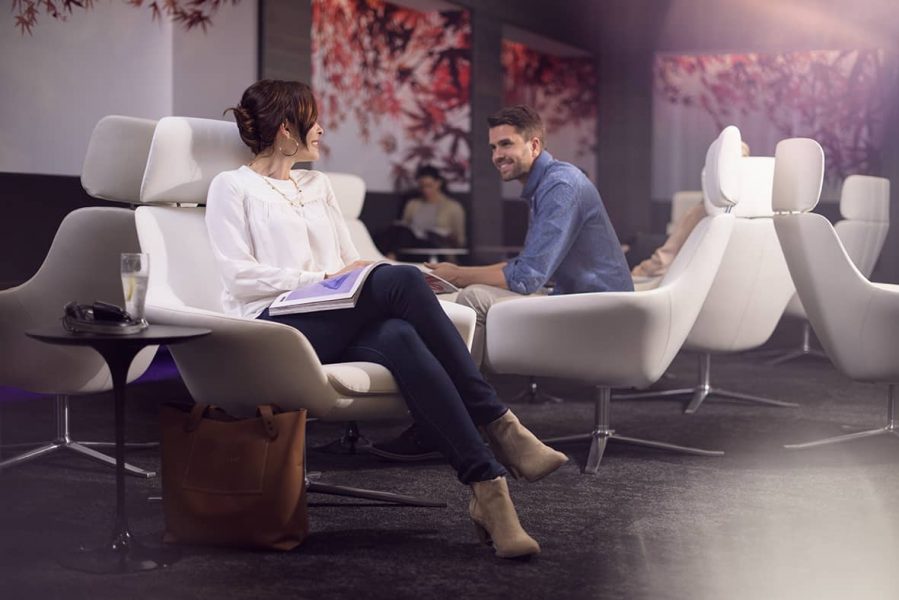 The quiet zone inside the Auckland International Lounge
With a size of 2100m2, seating for 375 guests, you can unwind with a food theatre, buffet meals, light refreshments, barista coffee and a bar. If you're travelling for business, WIFI, business desk and laptops and printing facilities are available on request.
If travelling for leisure, kick back with a Newspapers, magazine or watch TV. You'll even find showers, towels and hairdryers in a few of our international flagship lounges.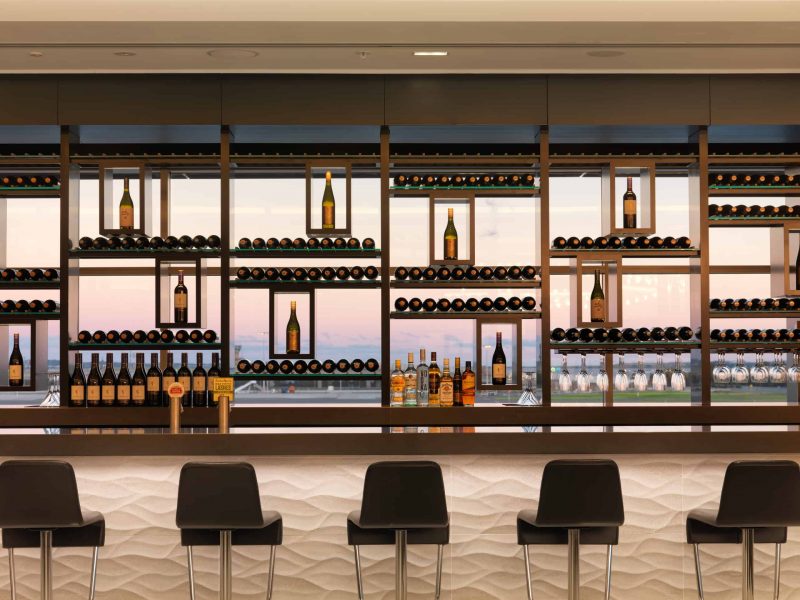 Bar with a view: Air New Zealand's Sydney International Lounge
While the offering varies between lounges, you'll enjoy sleek yet comfortable interiors that are designed for the modern traveller.
Air New Zealand lounge access is available to Airpoints™ Elite, Gold, Elite Partner and Koru members. Guests are welcome, but please do check eligibility online, as it varies between lounges.