InterContinental Sydney has unveiled a revitalised offering at Cafe Opera.
Executive Chef Jeremy Clark is at the helm of a series of immersive, new experiences featuring the renowned fresh seafood buffet providing Sydneysiders, interstate and overseas visitors with fine dining options within one of Sydney's landmark hotels.
Established more than 33 years ago within the sandstone facades of the historic Treasury Building of 1851, InterContinental Sydney and its restaurant and bars have been the backdrop to some of life's most celebrated moments.
Cafe Opera infuses sheer indulgence with harbourside sophistication, providing unparalleled culinary options. Patrons can savour in a host of memorable dining experiences, from a full breakfast, to leisurely business lunch or a luxurious dinner and drinks, enjoyed with family and friends.
Jeremy Clark, Executive Chef, InterContinental Sydney said: "A seafood buffet is a must-do dining experience during a harbourside stay in Sydney, or for locals looking for a luxe weekend treat, so we are excited to share our revamped offering with our guests, new and long-standing. We pride ourselves on sourcing the finest and freshest seafood from New South Wales and beyond, and looking forward to showcasing the creativity of the team in the presentation of our cuisine."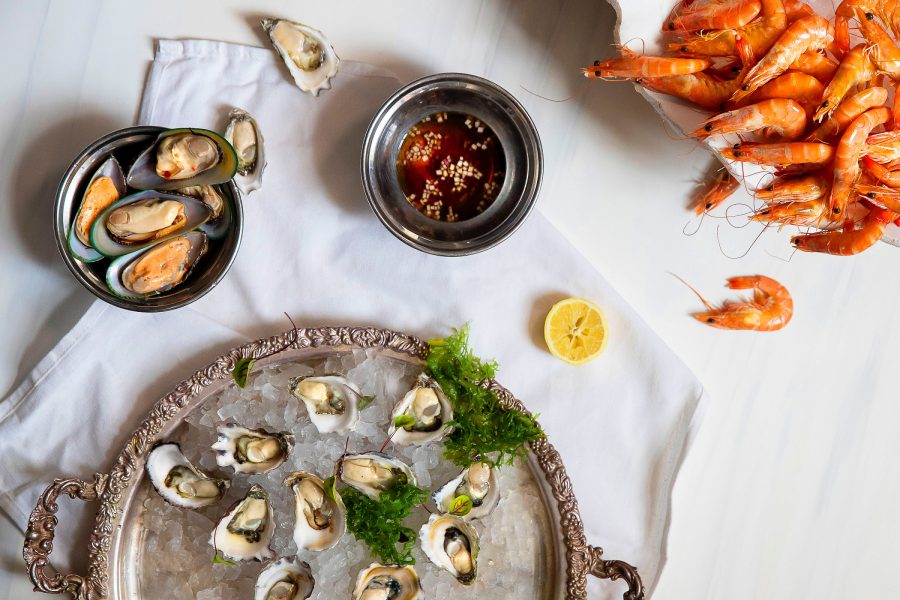 The star offering of the famed dining precinct will be the newly enhanced premium Land to Sea Buffet, now available Wednesday to Sunday each week for both lunch and dinner sittings.
Graze on a feast of fresh oysters, prawns, mussels, and sushi, before sampling succulent premium roasts sourced from the Southern Highlands, mouth-watering hot dishes, salads, artisanal antipasto, international and Asian cuisines, and a curated selection just for children. Cafe Opera's show-stopping dessert bar is also not to be missed, comprising tiers of cakes, tarts, ice creams, and a luxurious chocolate fountain.
During weekend sittings, from Friday evening to Sunday evening, guests will delight in a Deluxe menu, featuring all the indulgences of the Land to Sea Buffet, plus additional seafood luxuries of Balmain bugs, blue swimmer crab, spanner crab, salmon sashimi, and grilled whole salmon. Weekend lunches also include free-flowing sparkling wine and soft drinks, adding an extra layer of delight for patrons wishing to celebrate special occasions.
Jennifer Brown, General Manager, InterContinental Sydney said: "We know exceptional dining experiences are highly sought-after by our guests and visitors alike – and this first series of experiences gives me tremendous excitement for what's to follow under our new culinary direction."
InterContinental Sydney, nestled in the dress circle of Circular Quay, is a leisurely ten-minute walk from the iconic Sydney Opera House, making Cafe Opera an ideal pre-theatre dining option. Its central CBD location is also perfect for business dining, both lunch and dinner, with the buffet style ensuring no wait times for food, best for those with a busy schedule.
"At InterContinental Sydney, we pride ourselves on providing a carefully curated and luxurious escape for our patrons. Cafe Opera is just one example of the many unique experiences we provide, and we are excited to share additional innovations in our restaurant and bar offering, in the next few months," Brown said.
Awarded Australia's Leading Hotel and Australasia's Leading Business Hotel in the prestigious 2018 World Travel Awards, InterContinental Sydney remains the choice location for international visitors and locals alike, and is renowned for its luxury service delivery, dining experiences, accommodation and events spaces.