With luxury properties in over 200 locations including emerging destinations around the world, IHG's (InterContinental Hotels Group) InterContinental Hotels and Resorts is the world's largest global luxury hotel brand, pioneering luxury travel for over 70 years.
This year, InterContinental Hotels and Resorts is extending its footprint in France, Maldives, Japan, Australia and Thailand, unveiling unforgettable experiences for its guests. Each hotel is a destination in its own right with a distinctive style and ambience, from historic buildings to city landmarks, and immersive resorts in fascinating places.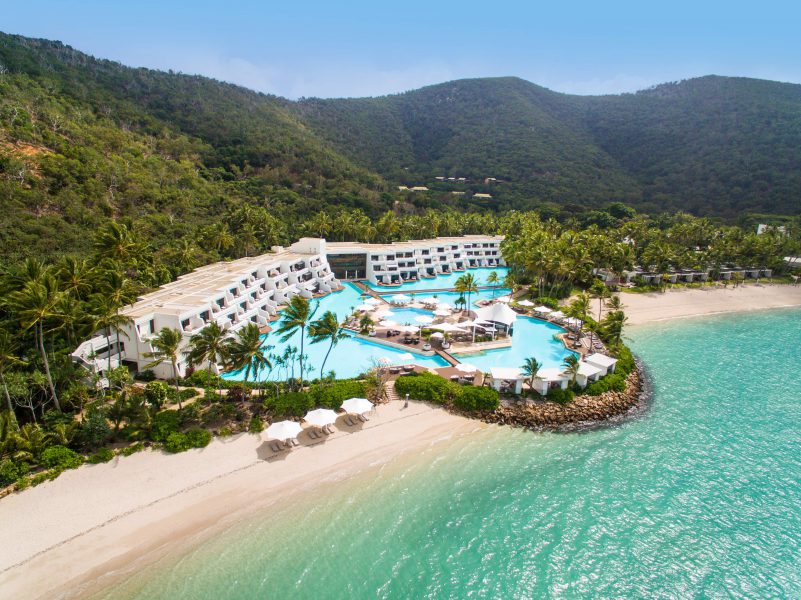 INTERCONTINENTAL HAYMAN ISLAND RESORT, AUSTRALIA
Nestled in the heart of the Great Barrier Reef – one of the seven wonders of the natural world – InterContinental Hayman Island Resort will open on 1 July after a spectacular multi-million-dollar refurbishment. Located on a pristine 400-hectare private island in The Whitsunday Islands, the luxury resort features 166 rooms, suites and villas across three distinct wings, and is accessible by luxury catamaran, helicopter or seaplane.
New to the resort, InterContinental will offer 11 all-new suites in the luxury collection of the Pool Wing, with unforgettable accommodation options including the Three Bedroom Hayman Beach House with three rooms each with its own private pool, and the One Bedroom Pool Access Suite with direct swim-out access to Australia's iconic Hayman Pool. Completing the immersive on-island experience is a brand-new luxury spa with 11 treatment rooms, all-new resort boutique, on-island chapel, world-class kids club, and fitness and wellness center.
Three new culinary heavyweights with a wealth of international experience in the gastronomy scene – Joshua Dows, Erwin Jovens and Anthony Kramer, join to lead five distinct dining experiences and bar destinations on the island. With a long-standing heritage in restaurant and bar experience, InterContinental Hayman Island Resort will provide an evolving culinary palate to meet the changing tastes of modern travellers.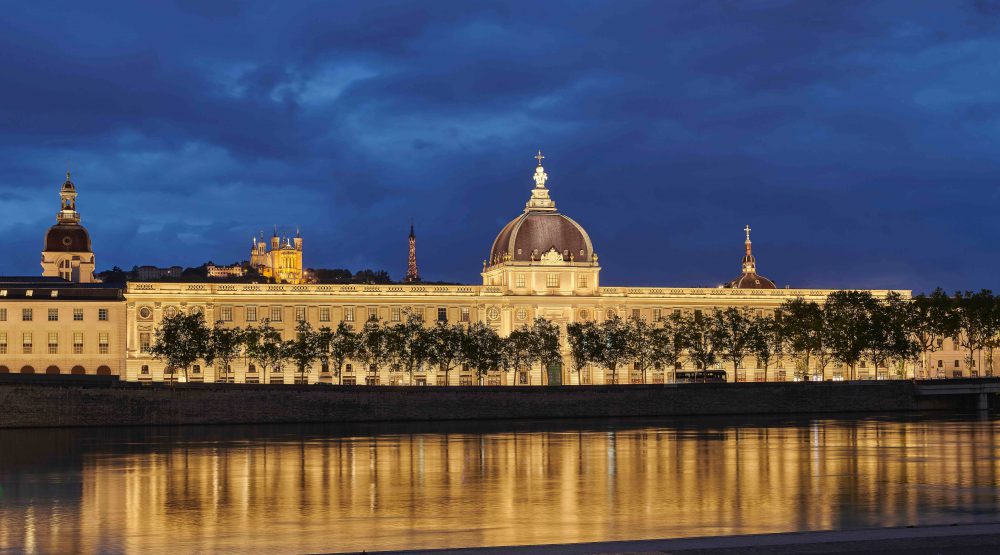 INTERCONTINENTAL LYON – HOTEL DIEU, FRANCE
The opening of InterContinental Lyon – Hotel Dieu on 4 June follows an extensive four-year restoration work of the historic Grand Hôtel Dieu complex, one of Lyon's most iconic buildings. This renovation marks the largest private transformation of a historic monument carried out in France to date.
Renowned interior designer, Jean-Philippe Nuel, who focused on maintaining the original beauty and architecture of the building while offering a contemporary, understated luxury design rooted in the history of Lyon and the building itself, reimagined the building's overall design. This 'monastic yet sophisticated' design was inspired by the historical use of the building – as the city's hospital for more than 800 years – combined with the desire to create a destination for global travellers.
One of the most breath-taking features of this property is the grand dome, which is home to Le Dôme Bar. Hotel guests and locals can come together under its 32m high ceiling for all-day drinks and light bites.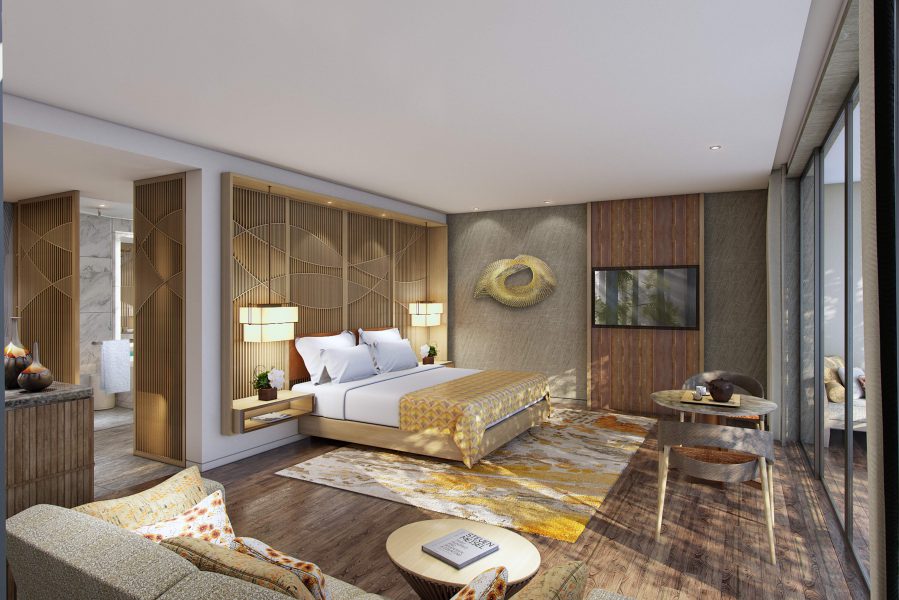 ANA INTERCONTINENTAL BEPPU RESORT AND SPA, JAPAN
ANA InterContinental Beppu Resort and Spa opens its doors on 1 August, introducing a luxurious combination of Japan's famed hot springs heritage and InterContinental's worldly glamour for the first time in Oita Prefecture, Japan. Designed to offer a distinct sense of place, the resort has adopted various elements of the local surrounds to influence its interiors. Each guest room includes beautiful bamboo work created by the local artists and craftsmen, complete with spacious design and natural materials for a sense of peace and relaxation. The resort also boasts an indoor bath along with open-air bathing in its own elegant space where guests can enjoy the natural hot spring waters renowned for its beautifying properties.
The resort will also feature carefully curated facilities and service, complete with a luxury spa offering revitalizing treatments and locally inspired remedies on top of a heated infinity pool with breathtaking views throughout the season. Guests can look forward to exceptional dining experiences at the top floor of the resort with Elements – Atelier and Bar, which offers a range of creative, seasonal dishes using high-quality locally sourced ingredients.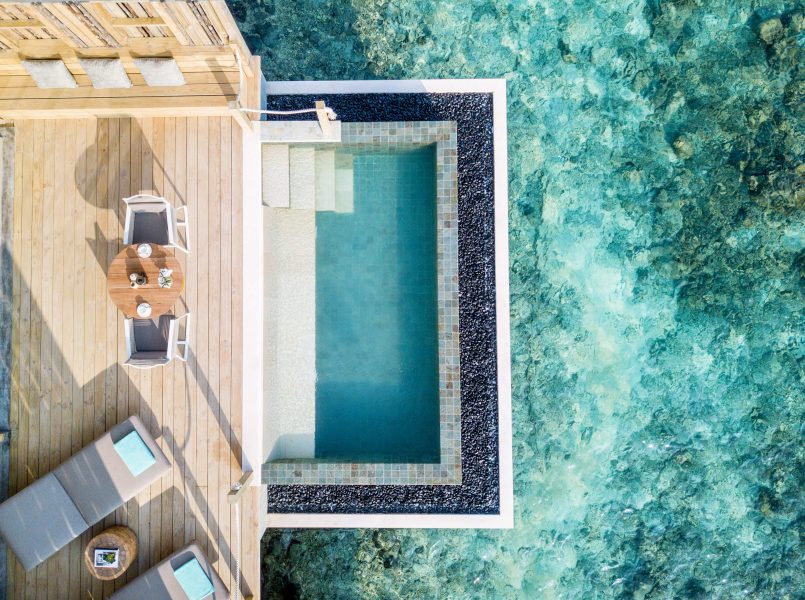 INTERCONTINENTAL MALDIVES MAAMUNAGAU RESORT
Enclaved within Maldives' largest natural lagoon, guests at the new InterContinental Maldives Maamunagau Resort opening on 1 September have the opportunity to enjoy unfettered sunset views and pristine white sands, with emerald blue waters all around. Each luxuriously appointed residence offers unobstructed views of breath-taking ocean panoramas and is equipped with a private terrace and pool. As the first and only All-Club InterContinental experience, guests will immerse in thoughtfully elevated personalized service and exclusive benefits throughout the island, including complimentary gourmet experiences to surprise and delight throughout the day.
What makes the resort a must-visit is its proximity to Maldives' only UNESCO World Biosphere Reserve, which is home to Hanifaru Bay where visitors can snorkel amongst feeding congregations of whale sharks and large groups of enigmatic and graceful reef manta rays in underwater coral gardens.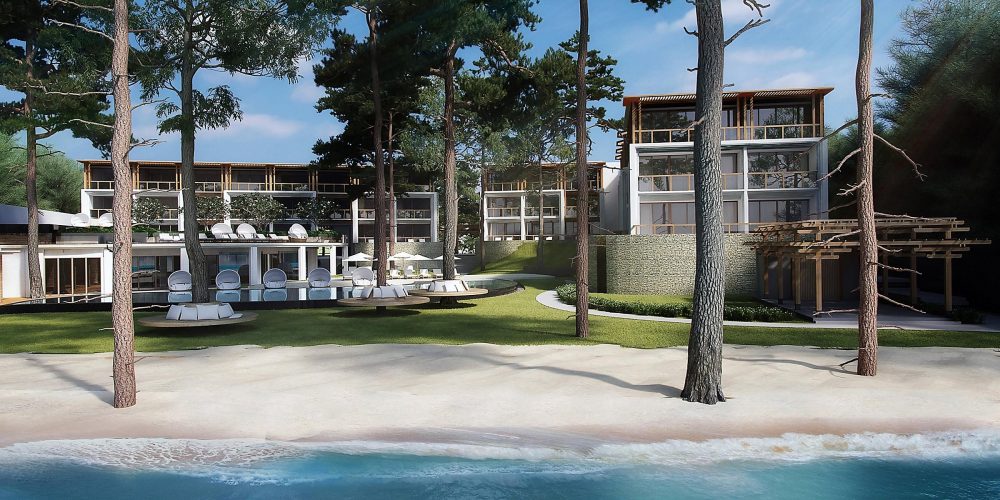 INTERCONTINENTAL PHUKET RESORT, THAILAND
Surrounded by the lush, forested hills of Kamala Bay, InterContinental Phuket Resort, which is set to open on 1 September, is a haven that encapsulates all you desire in a luxurious retreat. Each of the 223 exquisite rooms and suites is a harmonious blend of Thai tradition with contemporary design.
Stunning views of the sparkling Andaman Sea and white sand of Kamala Beach intertwines with locally inspired culinary delights, holistic wellness journeys and bespoke excursions to offer a Phuket experience that is truly unique.