InterContinental Hotels Group (IHG) has a stellar line-up of new properties that are set to open across the globe in late 2019 and 2020 from Hobart to Paris.
The openings come on the back of a record signing spree from IHG and the opening span many of the company's leading brands and Wayfarer looks at some of the hottest openings you can't miss.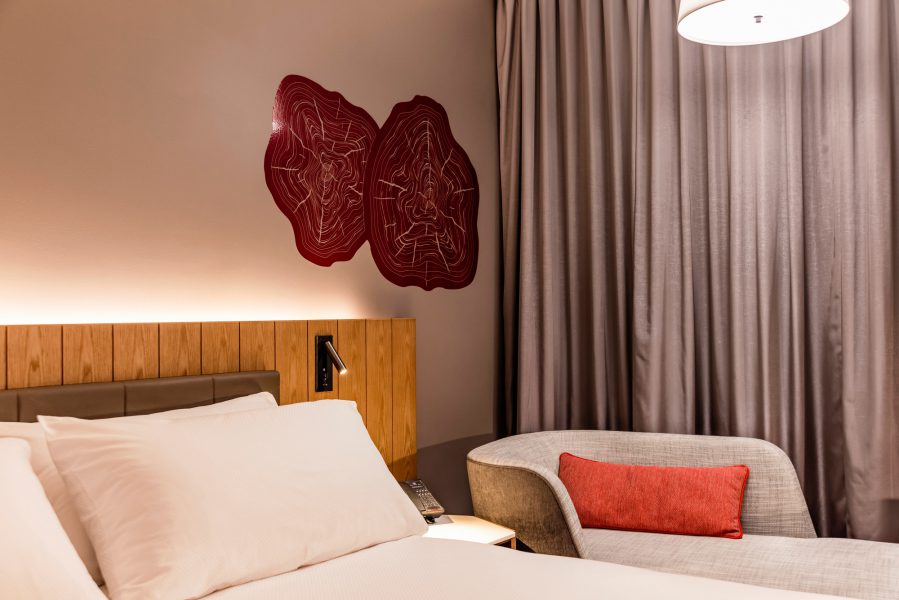 AUSTRALIA & NEW ZEALAND
Crowne Plaza Hobart (Opening Q1 2020) – The opening of Crowne Plaza Hobart marks the brand's debut in Hobart – located in the city centre, the new build hotel will connect its visitors, business or leisure, to the heart of Tasmania.
Crowne Plaza Sydney Darling Harbour (Opening Q1 2020) – Enviably located on the corner of Sussex and Bathurst Streets, the newly built Crowne Plaza Sydney Darling Harbour is a sanctuary away from home. The new-build hotel features 152 modern guest rooms and suites suspended in a prime position just a short stroll to the CBD's commercial & transport hub, the lively Darling Harbour precinct and the International Convention Centre. The hotel will feature a heated outdoor plunge pool with vista across Sydney's skyscrapers.
Crowne Plaza Adelaide (Opening Q2 2020) – The 2020 opening of Crowne Plaza Adelaide marks the return of the brand into Adelaide. The new-build hotel is opening inside Frome Central Tower One, which when completed will be the city's tallest building. Location is in the heart of the city's dynamic East End precinct. The hotel will feature 326 rooms with check-in on level 10.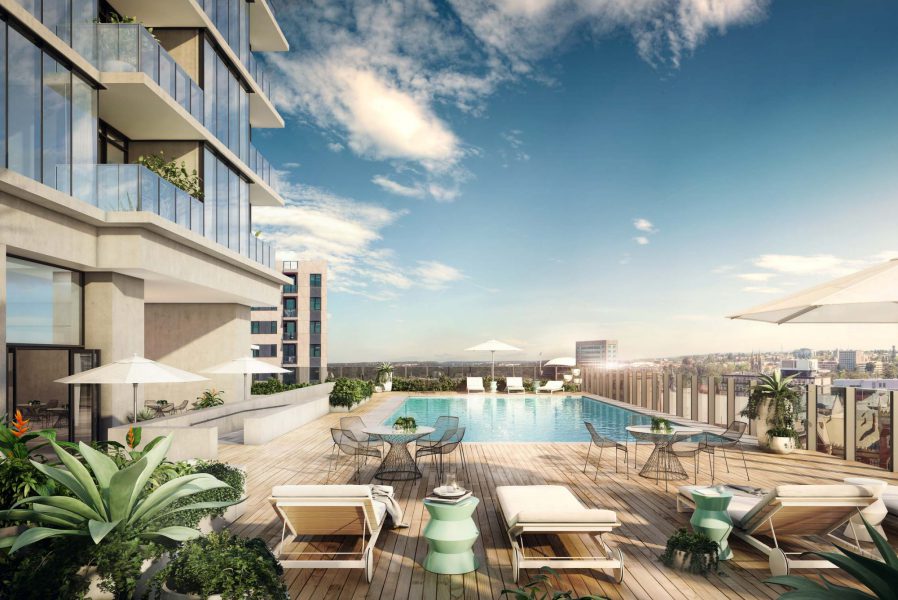 Hotel Indigo Brisbane Fortitude Valley (Opening July 2020) – Australia's first Hotel Indigo will open its doors in Brisbane's Fortitude Valley neighbourhood, home to the city's cultural, creative, music, fashion and gastronomy scene. Opening in Q2 2020, guests will experience unique way to explore like a local, from the building's design to the hotel's artwork and locally-inspired menus.
Holiday Inn Express Melbourne Southbank (Opening 23 December 2019) – Holiday Inn Melbourne Southbank is a 345-room new build hotel with an outdoor Winter Garden Terrace, 24-hour fitness room and complimentary full buffet breakfast. And for business travellers, there will be four flexible meeting spaces, free Wi-Fi, workspaces and a free business centre.
Holiday Inn Express Sydney Airport (Opening February 2020) – Holiday Inn Sydney Airport, is a 247-room new build hotel ideal for early departures or late arrivals.
Holiday Inn Express Queenstown (Opening June 2020) – Holiday Inn Queenstown, is a 227-room new build hotel that acts as a home away from home with easy access to everything Queenstown has to offer.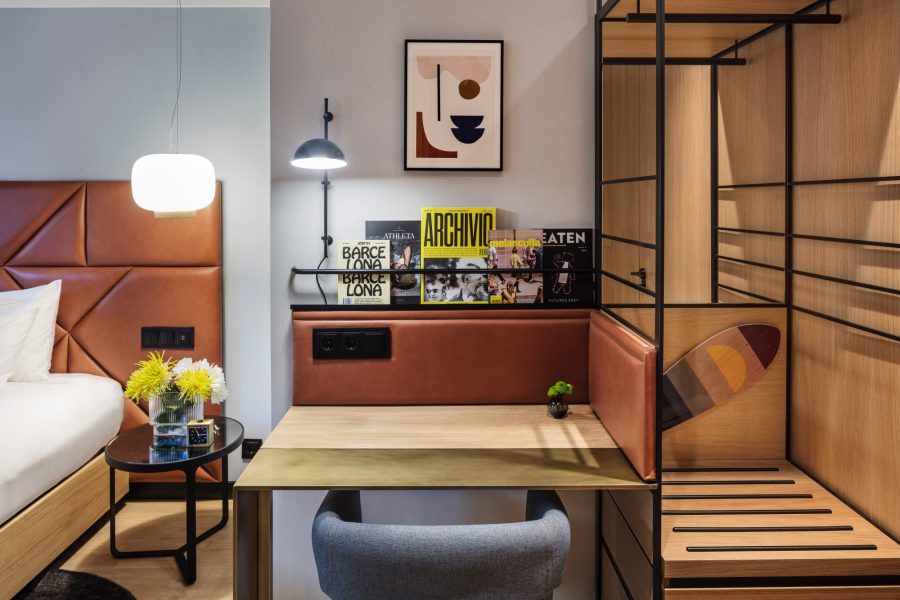 ASIA
Kimpton Shinjuku Hotel (Opening Q2 2020) – Inside, 162 stylish guestrooms embody the bold and playful charm of Kimpton, capturing both luxury and a sense of place through its distinct design, award-winning dining and exceptional amenities. Three meeting and events spaces add a pop of wow and wonder, accommodating up to 300 guests, while a well-equipped wellness studio offers a sense of calm within the electric city energy.
Kimpton Maa-Lai Bangkok (Opening Q2 2020) – Marking the debut for the brand in Southeast Asia the Kimpton Maa-Lai takes its name from the traditional flower garland presented as a token of welcome, good health and respect to guests, loved ones and relatives. The hotel will feature 349 rooms, including 124 serviced residences. Nestled in the heart of the Langsuan area, the hotel sits beside Lumpini Park, one of the largest parks in the city. Guests can look forward to two restaurants with the signature Kimpton flair, Stock Room and Ms. Jigger, and two bars, CRAFT and Bar Park, a rooftop bar.
Kimpton Bali Nusa Dua (Opening Mid 2020) – The natural beauty of the Nusa Dua coastline and lush volcanic hillsides make for a perfect backdrop to Kimpton Bali, opening in 2020. Here, 50 luxury villas serve as a lifestyle sanctuary that will embrace local Balinese culture while delivering a genuine experience on the Island of the Gods.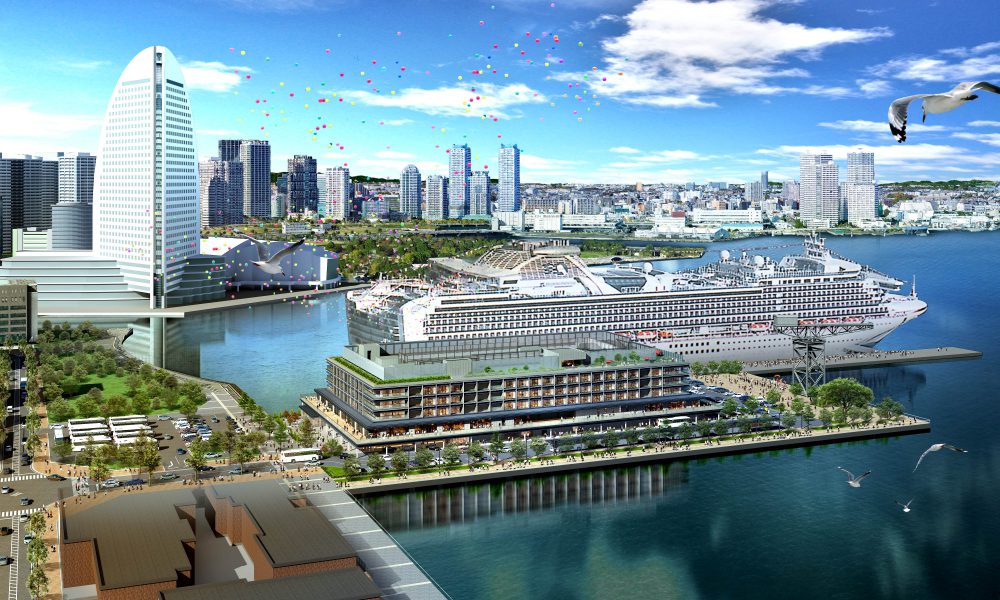 InterContinental Yokohama Pier 8 (Opened November 2019) – The second InterContinental in the port city of Yokohama, the gateway between Japan and the Pacific. Pier 8 offers an exquisite luxury experience, combining the unique culture of Yokohama and the international design and service excellence from InterContinental, the world's largest luxury hotel brand. Upon entering the hotel, guests will be enveloped in a tranquil ambiance that makes you forget the bustle of the city. Each of the 173 guestrooms and suites offer refreshingly spacious design with 45 to 133 square metre rooms, accentuated with nautically-inspired design to evoke the spirit of the sea. The waterfront location offers uninterrupted harbor views and vistas of the cruise ships coming into port, adding to a distinct sense of place.
InterContinental Chongqing Raffles City (Opening Early 2020) – Perfectly located in front of the famous Chao Tian Men Square, the hotel will have 380 luxury guest rooms and suites providing stunning views of Yangtze and Jialing River. The SkyCrystal, located on the 42nd floor, connects 4 skyscrapers at a height of 250 meters and offers stunning views over the bustling Yuzhong District. 2000㎡ of flexible event space can fit any occasion. The 1200m2 Chaotianmen Grand Ballroom will be the largest in town with a full-sized window overlooking Chao Tian Men Square and Yangtze River.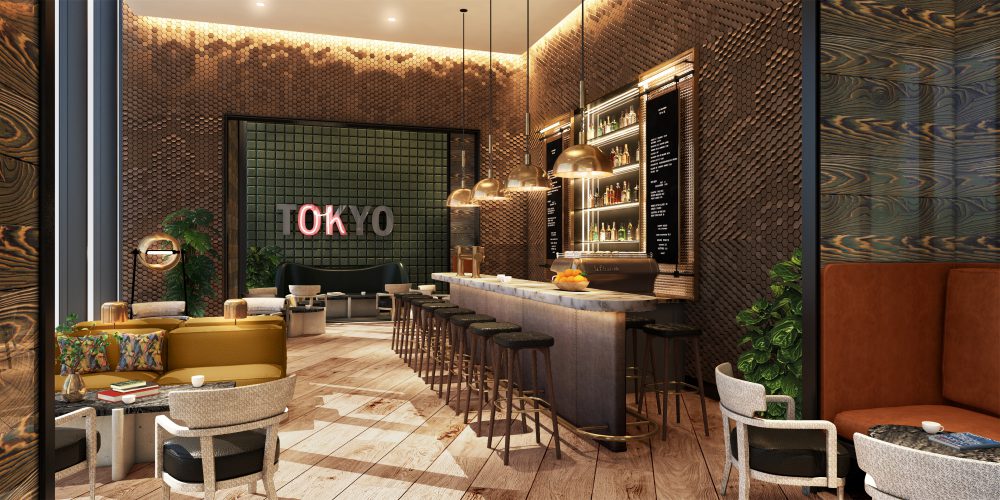 EUROPE
Kimpton Paris (Opening Late 2020) – Kimpton will open in one of Paris' most sought-after districts, near the famous Paris Opéra. The historic building will be fully transformed with Kimpton's signature bold and playful design, featuring 149 guest rooms including 27 suites, luxury spa and fitness facilities. The hotel's meeting space overlooks the Parisian streets, buildings and rooftops, for a truly memorable experience. The hotel will offer the brand's innovative design and personal approach to guest service, using thoughtful perks and amenities, and a sense of delight, to make guests feel truly at home.
Kimpton Vividora Hotel, Barcelona (Opening Early 2020) – The hotel will offer 156 stylish rooms, a coffee & tapas bar, restaurant, gym and a stunning rooftop with a swimming pool and unparalleled views of Barcelona's city centre and the Cathedral. Expect Kimpton's unique and heartfelt perks including Wine Hour, bikes to explore the city and an inspired, playful and bold interior design.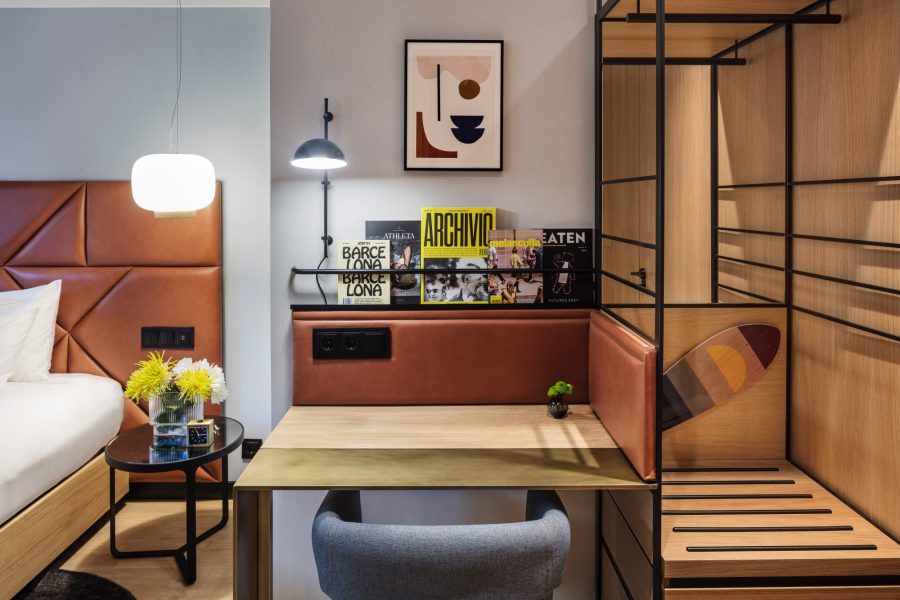 THE AMERICAS
InterContinental Punta Piqueros (Opening Mid 2020) – Located on a rock known as Punta Piqueros in the district of Concon, this hotel overlooks the crashing waves of the Pacific Ocean. The hotel boasts spectacular views of neighbouring Viña del Mar, the weekend getaway spot for Santiago's well-heeled, and the colourful and bohemian port city of Valparaiso. The 140-room hotel offers five suites and a variety of ways to wine and dine with two restaurants, wine bar and pool bar. The expansive gym and spa span 10,000sqf and feature treatment rooms, pool and sauna to ensure guests can properly unwind.
Kimpton Roatan Resort (Opening Mid 2020) – The largest of Honduras's Caribbean Bay Islands, Roatán sits atop the Mesoamerican Barrier Reef, the second largest barrier reef in the world, making its turquoise waters a sought-after destination by snorkel and scuba diving enthusiasts and adventure tourists alike. Roatán has a rich history tracing back to its indigenous Paya peoples and is regarded as the gateway to Central America. Nestled on the pristine white sands of West Bay Beach, Kimpton Roatán aims to celebrate the island's diversity and local culture in its thoughtful artwork, incorporating Paya artefacts loaned from the national museum into its destination spa, and its carefully designed sustainability-driving infrastructure, boasting solar technologies, on-site water desalination and eco-friendly touches throughout. Guests of the resort will enjoy the rooftop sky bar with a glass-fronted pool, expansive outdoor pool, chef-driven restaurant, lounge and beach bars, fitness centre, luxurious spa, water sports facilities and nearly 6,000sqf of indoor and outdoor meetings and events space.
Kimpton Mexico City (Opening Mid 2020) – Mexico will see Kimpton open its first two properties in 2020. The high-end boutique hotels will be in the upscale neighbourhood of Polanco in Mexico City, and will feature select room counts: one with 32 guestrooms and the other with 48 guestrooms. Both will offer a signature restaurant and rooftop bar. The dynamic Polanco neighbourhood is home to numerous high-end boutiques, restaurants and art galleries. Culturally diverse and always evolving, Mexico City is an epicentre for historic and modern architecture and world-renowned culinary offerings.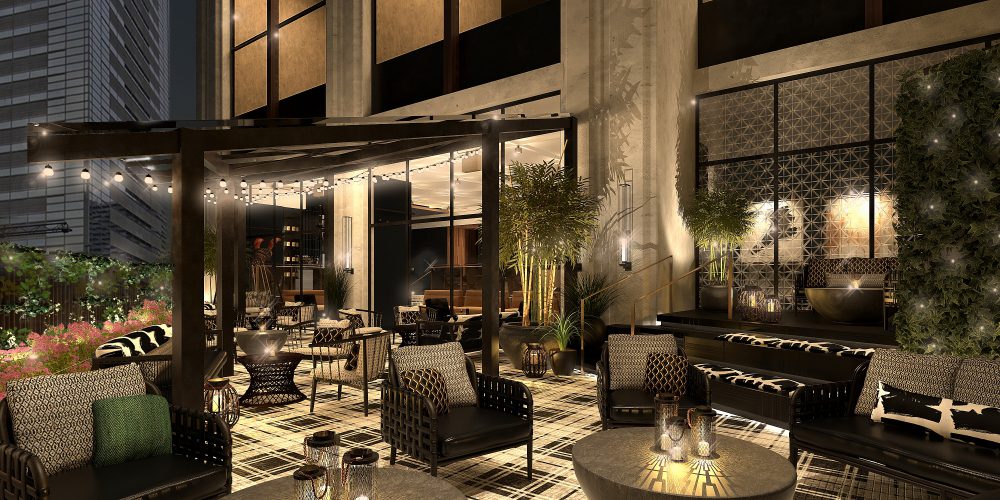 Kimpton Hotel Arras (Opening Mid 2020) – This former bank-turned-boutique hotel has been reimagined with a blend of art Deco and modern mountain edge. Finished with Calacatta marble, European oak, lush leathers, bold metals and original artwork by local artist it is a design-lovers dream. Experience hand-turned pastas and heath-fired pizzas in Bargello Restaurant, or craft cocktails in District 42. The hotel has spectacular views over the city or mountains and plays host to Kimpton's famous evening Social Hour.
Kimpton Omaha, Nebraska – Kimpton is set to open its first property in Nebraska, in the popular and vibrant Blackstone District of Omaha. The century-old property was built in 1916 in the heart of the city and is one of the earliest structures in Nebraska listed on the National Register of Historical Places. The building is steeped in history – it was once the premier hotel for travellers going between Chicago and San Francisco and Richard Nixon announced his presidential run from the Grand Ballroom in 1967. In its heyday, the Orleans Room was the most famous restaurant in the city, as well as the birthplace of the Reuben sandwich. The hotel will feature 205 guestrooms, a steakhouse and the reimagined, celebrated Cottonwood Room bar. A swimming pool in a resort-style setting and almost 11,000sqf of meeting space including the restored famed rooftop Grand Ballroom make it the ideal option for guests wanting to sample some of Kimpton's signature flair in Nebraska.