WAYFARER's James Wilkinson on the hot five trends in hotel rooms across the world at present.
01 Home-made ice cream in rooms
Okay, so the idea of ice cream in rooms is nothing new and neither is the product being made in-house in hotels. But, a trend we are loving now is the huge range of flavours on offer and they are coming packaged-up complete with hotel logos on them. Hotels at the forefront right now include The Beverly Hilton in Los Angeles, the InterContinental Los Angeles Century City and Loews Regency New York.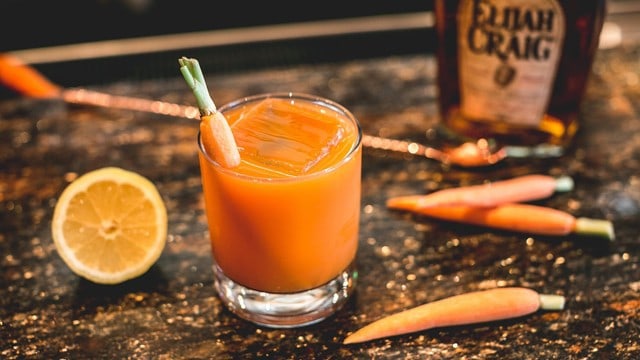 Cocktails are delivered to your room at InterContinental Los Angeles
02 Cocktails served up in bed
In the mood for an Old Fashioned, but don't want to hop out of bed? Just call room service and the drink shall be delivered fresh from the bar. Some hotels like the InterContinental Los Angeles Century City have a dedicated cocktail list for room service that pairs up with the in-room menu, while others like QT Sydney and QT Melbourne have a DIY cocktail kit waiting in your room as a welcome amenity. Top tip: almost any hotel will be able to send up a drink from the bar if you ask nicely.
iPad mirroring is more popular than ever
03 Watch your own movies
A trend that's been on the rise for years that's now becoming increasingly a standard offering is the device mirroring so you can watch your own movies on a hotel TV rather than your laptop or iPhone. Hotels that have set the standard have been The Darling in Sydney and now many Four Seasons Hotels across the world, including in Maui. Some hotels require you to download an app, while others also offer it through Apple TV, including the Waldorf Astoria in Berlin.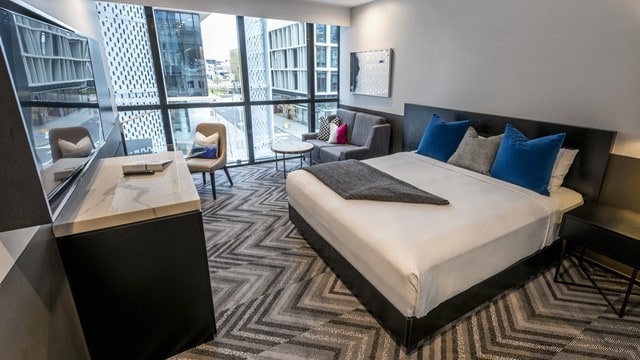 Going local: Peppers Kings Square Hotel in Perth
04 The locally-sourced minibar
Locally sourced produce is the global food and beverage theme for hotels at present and increasingly, properties are doing away with the big suppliers to feature local products in mini bars. That's just what you'll find at the recently-opened Peppers Kings Square in Perth, which has an entirely locally-sourced mini bar that features chocolates from Freemantle, cider from Donnybrook and craft beer from Margaret River.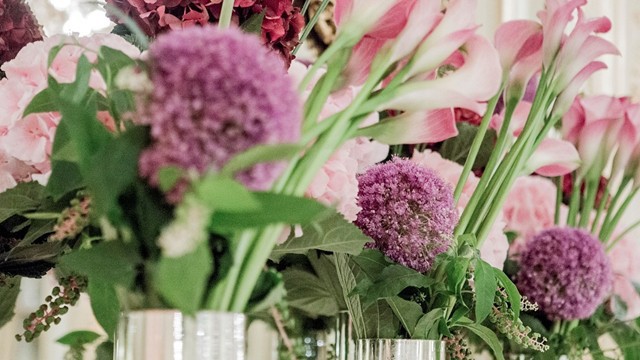 Fresh flowers at Le Meurice in Paris
05 Fresh flowers daily
Luxury hotels across the globe have had fresh flowers presented daily on a grand scale – think The Dorchester and Rosewood in London, The Plaza in New York, Le Meurice in Paris and The Langham, Sydney – but many are now also changing the flowers daily in the rooms and suites, even if you are staying for several days. Florists are busy at the markets at 3am sourcing flowers and then fresh for you a few hours later at no extra charge.