Hilton's collection brands continue to see massive growth globally, adding a large number of properties to the portfolios for 2018.
Curio Collection comprises nearly 50 one-of-a-kind, upper upscale hotels around the world and will be opening more in exciting destinations such as Portland (Oregon), Costa Rica and Iceland.
Tapestry Collection, which launched last year, will more than double its existing portfolio of independent, upscale hotels and open in landmark cities such as Washington, D.C.
"Our robust pipeline will soon bring Curio Collection by Hilton to over 100 hotels and resorts by 2020," said Mark Nogal, global head, Curio Collection by Hilton.
"Through our expansion, travelers will be able to experience authentic travel moments all while reaping the benefits of our award-winning Hilton Honors loyalty program in new destinations around the world."
Hilton will welcome the following hotels to its collection brand portfolios in early 2018:
-Hotel Saranac, Curio Collection by Hilton: The first hotel to join Curio Collection in 2018, nestled in the idyllic village of Saranac Lake, N.Y., this property boasts 102 newly renovated rooms and an on-site restaurant, bar and outdoor lounge. The breathtaking waterfront and local shops are a quick walk away.
-The city of love will welcome two hotels: Niepce Paris, Curio Collection by Hilton and Maison Astor Paris, Curio Collection by Hilton. Both properties are rich with Parisian history and décor, and short distances away from the Eiffel Tower, Rue de Rennes shopping street and renowned art galleries.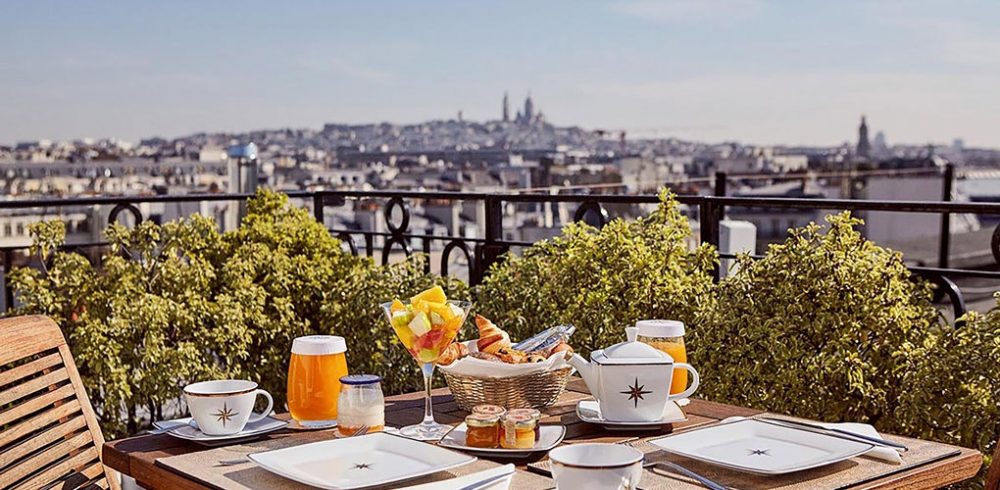 New addition: Maison Astor Paris
-Reykjavik Konsulat Hotel, Curio Collection by Hilton: In the location of a historic 1900s department store, the new charming property boasts eclectic architecture maintaining elements of the former building with a modern nod to Icelandic culture and is steps from Harpa Concert Hall, Parliament and local attractions.
-The Porter Portland, Curio Collection by Hilton: Soaring 16 stories above the bustling Fountain District, the hotel is steps away from premier shops, top restaurants and the Willamette River. Enjoy the boutique rooms, rooftop bar, spa and 10,111 square feet of unique indoor/outdoor event space.
-Gran Hotel Costa Rica, Curio Collection by Hilton: Located in the vibrant and historical city of San Jose, the hotel sits adjacent to the pedestrian boulevard Avenida Central and overlooks the National Theatre. Its location steps away from local cafés, shops, museums and tourist attractions, combined with the thoughtful amenities throughout the property, make this an ideal retreat.
-The Graham Hotel Washington DC, Tapestry Collection by Hilton: Situated in the heart of Georgetown, one of D.C.'s most affluent and historic areas, guests can explore important landmarks, prestigious universities, the Potomac River waterfront and numerous independent shops and restaurants.
-Hotel Ballast Wilmington, Tapestry Collection by Hilton: Located in downtown Wilmington, N.C., this revamped property sits along the Cape Fear waterfront, provides views of the historic USS North Carolina Battleship, and has access to the bustling Riverwalk and boardwalk.
Stylish: The Porter Hotel in Portland (and at the top of the page)
"Finishing an impressive first year, Tapestry Collection by Hilton will continue to offer travelers upscale independent hotel experiences unique to their destination by more than doubling the collection in its second year," said Jenna Hackett, global head, Tapestry Collection by Hilton.
In addition to the above scheduled openings and conversions, franchise licensed agreements have recently been signed to add the following hotels to Curio Collection by Hilton and Tapestry Collection by Hilton:
-The Higgins Hotel New Orleans, Curio Collection by Hilton: As the first Curio Collection by Hilton property in Louisiana, this 230-room hotel is scheduled for completion in 2019. The property, in collaboration with the internationally-ranked National WWII Museum, will help to host an influx of national and international visitors.
-The Rose Hotel Chicago, Tapestry Collection by Hilton: Set to open in November 2018, the new property will feature 165 stylish guest rooms, 5,000 square feet of flexible and high technology meeting space, and a comfortable and contemporary bar/lounge area. The art-inspired boutique hotel design will allow guests to make the most of their travel by stimulating ideas and providing highly personalized service. The spaces and design create an atmosphere of collaboration and strong connections, and enriches guests' lives through art.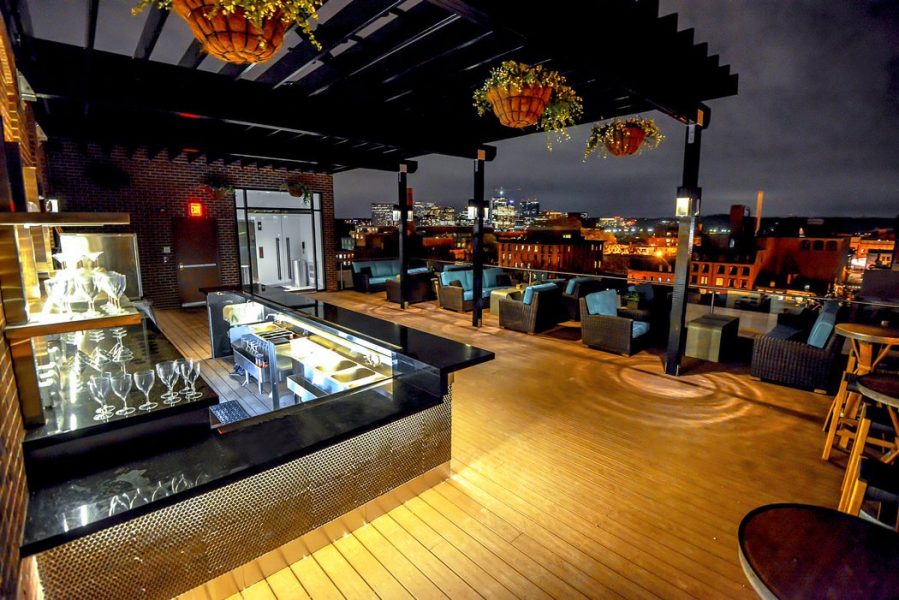 The Graham Hotel in Washington DC has joined the Curio Collection
-The Melbourne Downtown Hotel, Tapestry Collection by Hilton: Anticipated to open in 2020, the 156-guest-room boutique hotel will incorporate design from award-winning EoA (Malcolm Berg) and feature a stylish rooftop bar/lounge with 360-degree water and city views. The property will welcome visitors and residents alike to the historic downtown district in Melbourne, Fla., a city known for its thriving aerospace, technology and healthcare employers, as well as beautiful beaches and outdoor activities.
-The Sound Hotel Seattle Belltown, Tapestry Collection by Hilton: Located in the hip Belltown neighborhood in the seaport city of Seattle, The Sound Hotel is scheduled to open in 2019. The hotel will be managed by The Hotel Group, based in Seattle, Wash. and is being developed as part of a 42-story mixed-use building which will incorporate elegantly designed one- and two-bedroom contemporary rental apartments. The 142-room hotel will be located on floors one through 10 with a first-floor lobby and restaurant. Located on floor seven will be a bar/lounge, pre-function space and 770 square feet of meeting space. The Sound Hotel is located near some of the most popular attractions in Seattle, including The Space Needle, Chihuly Garden & Glass, the Pacific Science Center, The Puget Sound, art galleries, plentiful shopping, dining, entertainment and some of the world's largest technology corporations.
-The Sire, Tapestry Collection by Hilton: The 41-room boutique hotel is slated to open mid-2018 in the heart of Lexington, Ky. A one-of-a-kind hotel in the Gratz Park garden district, The Sire embodies Lexington's uncompromising love for rarified yet rustic living. The historic property is filled with world-class amenities to offer a unique, upscale experience for the modern traveler. The Sire will welcome guests to Lexington's heritage by encapsulating them in a neighborhood that has been home to some of America's most iconic statesmen, like 19th Century Senator and Speaker of the House Henry Clay, and moreover, The Sire's central location will make for an easy walk down to popular attractions in the Horse Capital of the World.