Delivering a luxury experience in a hotel setting is one thing – delivering it at 30,000 feet is quite another. Four Seasons Chief Commercial Officer and Executive Vice President, Marc Speichert, tells Wayfarer how Four Seasons is taking its industry-first private jet experience to the next level amid a resurgence in luxury travel.
Tell us about the uptake of Four Seasons Private Jet experiences post-pandemic.
The Four Seasons Private Jet Experience has always been incredibly popular amongst guests, and we typically sell out journeys and experience extensive waitlists. In 2022, we added 10 new destinations to the program and continue to add more itineraries – as many as nine a year – to meet demand. We have also added more diverse itineraries including African Wonders, which was designed with families in mind, and Asia Unveiled, which packs a broad spectrum of destinations and experiences into a shorter timeframe.
As the world has returned to travel and luxury vacationers are looking to explore and experience the world through exclusive and "bucket list" journeys, our Private Jet itineraries deliver exactly that, offering an end-to-end Four Seasons trip aboard a luxury aircraft, with our legendary care and service every step of the way.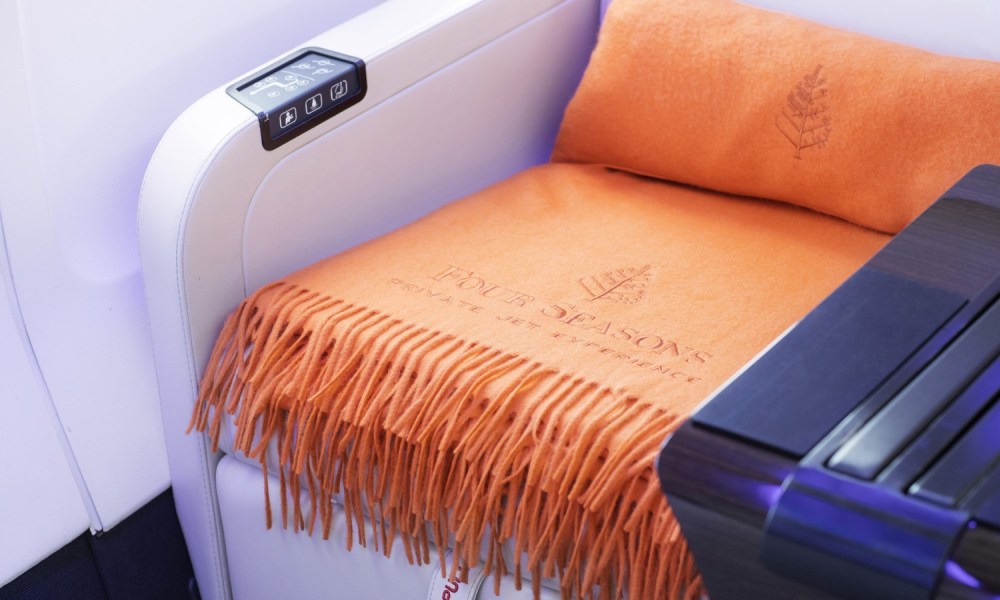 What's the typical demographic of this traveler? Are they usually long-term customers of the brand?
The Four Seasons Private Jet Experience has been enjoyed by travel enthusiasts and many loyal guests who are fans of our brand and want to enjoy an end-to-end Four Seasons experience on an unbelievable travel journey. We've also welcomed many on board who are experiencing Four Seasons for the first time. While the demographics vary, we have itineraries that are suitable for many types of travellers, including trips ideal for couples or families, for those looking to celebrate a milestone or those looking to cross something off their bucket-list.
We're very proud of our 30% repeat guest rate, with many coming back for multiple trips – even up to six trips with us – which is a testament to the exceptional experiences our guests have on these itineraries and their desire for this type of travel.
How do you translate the experience of staying at a Four Seasons Hotel to an in-air experience?
The true hallmark of a Four Seasons experience is the genuine care and service delivered by our people, which is on full display at each point of the Four Seasons Private Jet Experience. Our Jet team is made up of a dedicated Guest Services Manager, as well as an on-board team including Four Seasons Concierge, Journey Manager, Private Chef and Journey Physician.
Guests will also enjoy the same levels of quality, attention to detail and craftsmanship aboard the Private Jet that one would expect of a Four Seasons hotel. The fully customised Private Jet features the widest and tallest cabins in its class, an exclusive 48-seats, and lounge space to connect with other guests as well enjoy in-flight programming led by chefs, wellness experts, educators and more.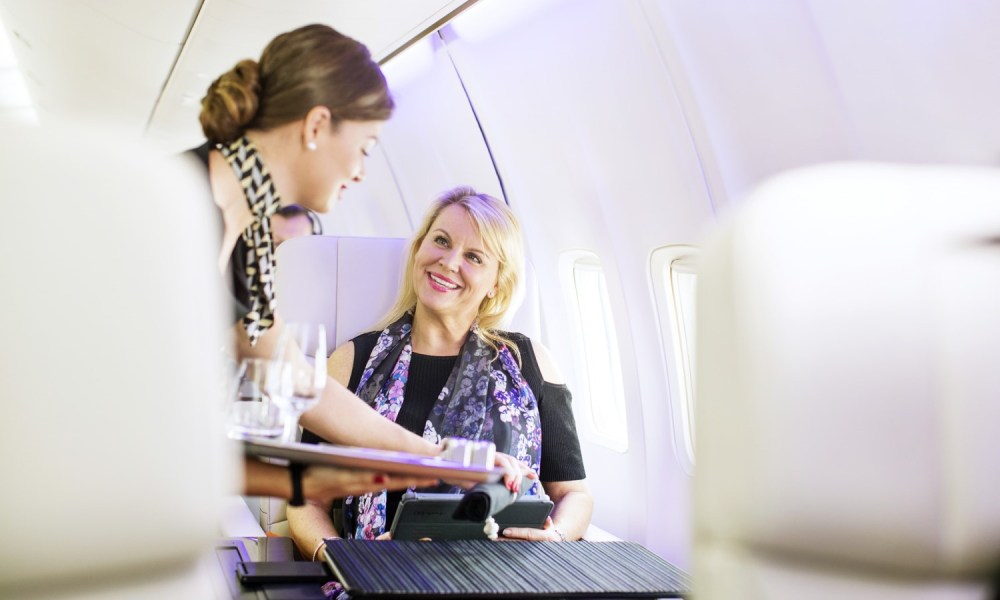 In what ways is the experience customised for guests?
From the moment of inquiry to booking and travel, a dedicated Guest Services Manager works closely with our Private Jet guests to understand their preferences and create expertly curated itineraries that cater to their wishes. Our dedicated Private Jet Experience Concierge then works with on-the-ground Four Seasons teams in each destination to seamlessly coordinate and execute guests' needs.
While guests travel together on the Jet, each individual has a bespoke itinerary that is based on their interests and preferences, from daily activities to F&B experiences in each destination. We also offer a range of exclusive activities with insider access; however, guests are welcome to explore destinations outside of the suggested programs.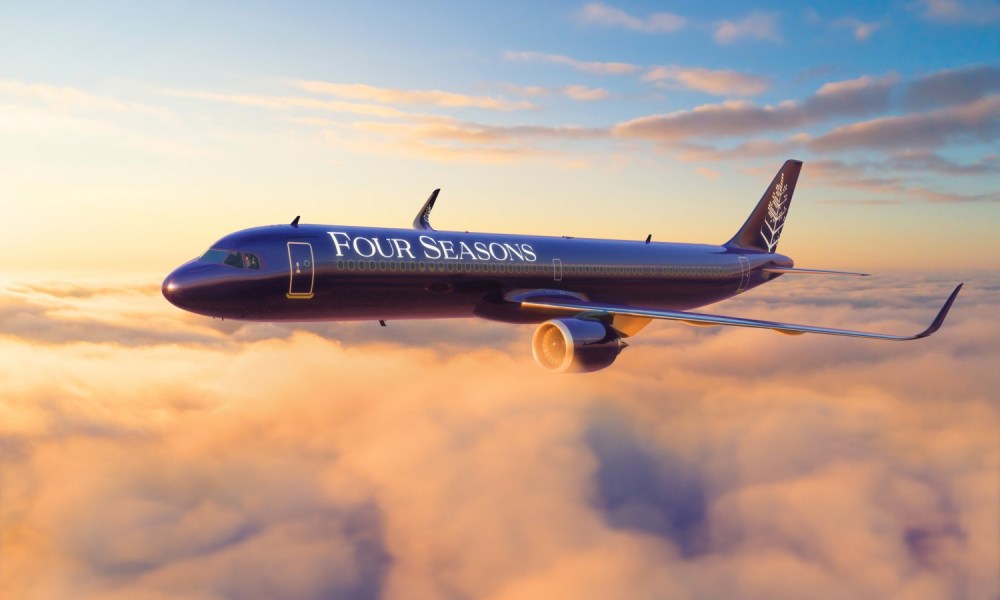 Tell us about the culinary experience enjoyed by guests onboard?
Two expanded galleys feature state-of-the-art equipment, where a Four Seasons Executive Chef creates meals inspired by the destinations in the itinerary to create a deeper connection of discovery of the places being visited. Local ingredients are sourced from the destinations along the journey, while accommodating preferences and dietary restrictions. Meals range from casual dining options to elaborate three-course meals with a curated wine list and the opportunity to enjoy small bites between meals in our Lounge in the Sky.
How do you manage additional risks such as traveler safety when traveling in various locations around the world?
Guests can take comfort in the peace of mind that comes with travelling with Four Seasons. Lead With Care, the company's enhanced global health and safety program, focuses on providing care, confidence and comfort to guests and employees now and in the future. In partnership with TCS World Travel, Four Seasons works closely with leading global experts and local authorities to protect the health and safety of every Four Seasons guest and employee.