Firmdale Group's London flagship hotel features immaculately designed rooms by owner Kit Kemp, plus a bowling alley and much more.
Tucked in a street behind Piccadilly Circus, the 91-room luxury mod-Brit designed Ham Yard Hotel is more than just the city's most stylish place to rest your head: here there's also a 1950s bowling alley, a farm-to-table restaurant, a classically-inspired cocktail bar, a day spa and gym plus a rooftop terrace that's reserved for guests and overlooks the rooves of Soho.
Owner-curator Kit Kemp's bespoke design can be found in each room, while guests also have access to the drawing room and a private theatre should they wish to host an event.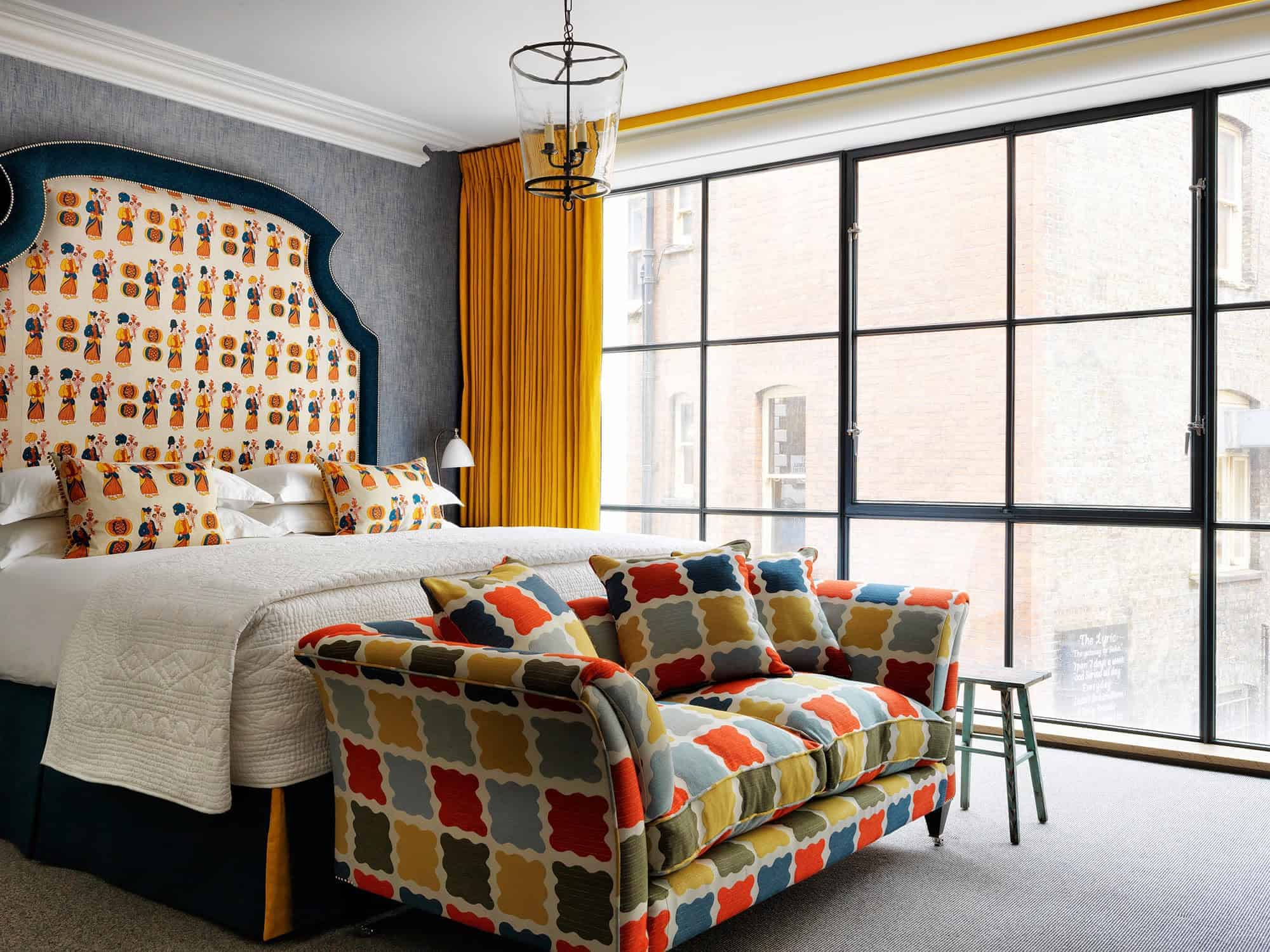 One Ham Yard, London, W1D 7DT. +44 20 3642 2000. Tube: Piccadilly Circus.