Lower Manhattan's hotel scene has become uber-luxurious in recent months, following the opening of a Four Seasons Hotel that's one of the best New York has ever seen.
The luxury brand's latest NYC opening, Four Seasons New York Downtown, is setting new benchmarks for the global chain, from the in-room technology, where curtains open and lights come on automatically when you enter the room alongside Bose surround sound systems and 55-inch smart TVs; to the refrigerated private drawer fridge-like bars and antique glassware; the bathrooms, which feature large tubs, oversized basins, TVs in mirrors and walk-in showers as standard in every room; the indoor 23-metre heated pool, which features plush lounges and with views over the Occulus train station at the World Trade Center; the day spa with a well-stocked boutique; and the food, led by a Cut by Wolfgang Puck eatery that's one of the noted chef's best dining installations on the planet yet.
While the hardware is top notch, what accentuates the stay here is the service, which is some of the best we've seen from Four Seasons globally.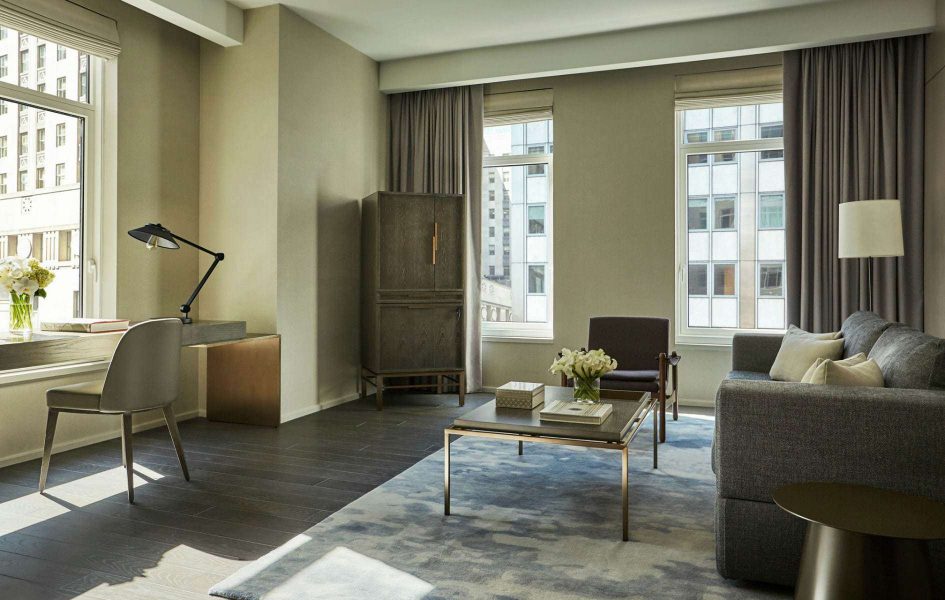 27 Barclay St, New York, NY, 10007. Tel: +1 (646) 880-1999.