The doors are open at Melbourne's newest hotel, the AUD$150 million Novotel Melbourne South Wharf.
Rising 26 storeys from its highly visible South Wharf location, construction of the hotel's tall, relatively narrow form and panel-by-panel application of its distinctive golden façade has kept Melburnians guessing for months.
The striking hotel comprises 347 guestrooms and suites and is situated directly adjacent the Melbourne Convention and Exhibition Centre (MCEC), which is undergoing a AUD$350 million expansion to transform it into the largest facility of its kind in the Southern Hemisphere.
Novotel Melbourne South Wharf General Manager Glen Erickson said the property would make an important contribution to the local hotel landscape, which was experiencing a resurgence with investment in new build hotels planned or underway.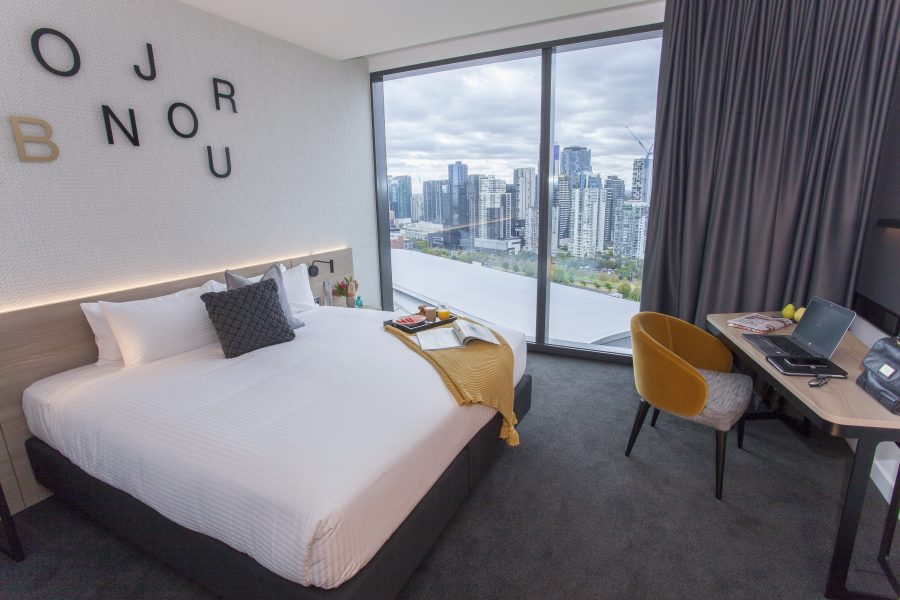 "This hotel's development, along with the MCEC expansion project, represents one of the largest and most significant infrastructure investments into Melbourne's tourism and convention industry," he said.
"Novotel Melbourne South Wharf will contribute significantly to the continued evolution of Melbourne as one of Asia Pacific's most desirable – and frequently visited – destinations for both business and leisure travel," Erickson said.
Novotel Melbourne South Wharf is the fourth hotel development between AccorHotels and owners, Action Hotels Group, to open in Australia, following the new build ibis Styles Brisbane Elizabeth Street (2016), ibis Melbourne Glen Waverley (2007) and acquisition of ibis Budget Melbourne Airport (2015). Globally the two groups are partners in 10 operating hotels.
Designed by Woods Bagot, NH Architecture and with interiors by Fender Katsalidis and Woods Bagot, the hotel joins other new Novotels globally, such as the brand's flagship Canary Wharf property in London, to reflect the very latest in hotel and interior design trends.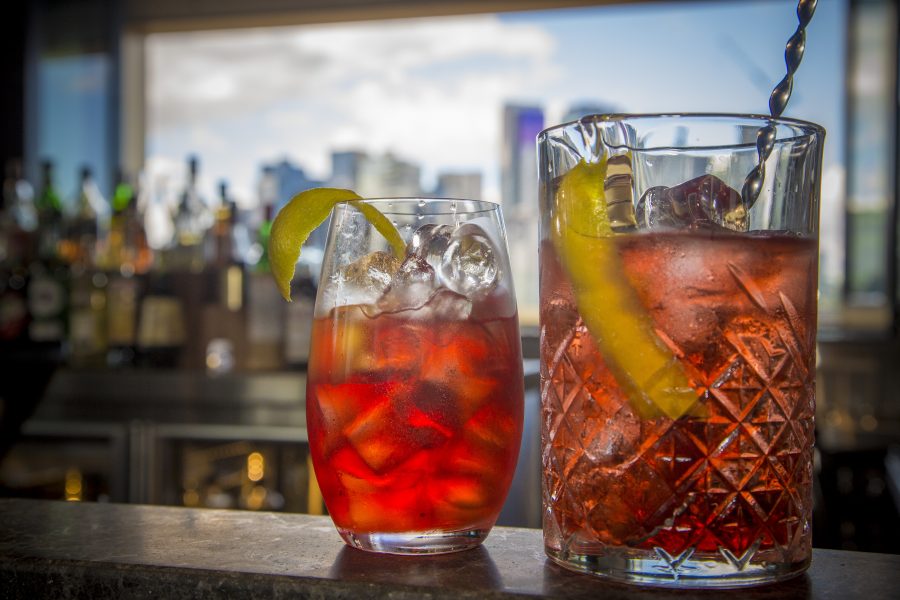 Similarly with Novotel's much lauded Canary Wharf property in London, Novotel Melbourne South Wharf is located within an historic maritime precinct. Its contemporary architect contrasts with nearby docks and cargo sheds, as well as an original working ship, the Polly Woodside, which has been preserved and permanently moored. Built in Belfast in 1885, the Polly Woodside is now a key tourist attraction.
"Coupled with the hotel's inhouse dining options – including a glamorous bar/restaurant on level six, Mr Carpano Bar and Dining – Novotel Melbourne South Wharf is redefining the four-star hotel experience by providing an exceptional level of amenity, along with the most stringent customer service standards," Erickson said.
"Our location also brings together unrivalled access to modern conferencing and events facilities, with the energy and atmosphere of a dynamic, city-fringe precinct rich in history."
While ideally suited to the corporate and conference traveller, Novotel Melbourne South Wharf is also targeting the intra- and interstate leisure visitor. The hotel's close proximity to Etihad Stadium, South Wharf shopping and dining options, and broader Southbank and CBD attractions, are expected to be strong drawcards for this market.
7 Convention Centre Pl, South Wharf VIC 3006. Tel: (03) 9058 0444