Adina Apartment Hotel Melbourne on Flinders has unveiled an edgy new look following a multi-million-dollar makeover – the first in a rolling refurbishment program of Adina hotels that will include Sydney's Adina Darling Harbour, Adina Town Hall and Adina Adelaide Treasury.
Adina Melbourne Flinders' upgrade, which aims to showcase inner city Melbourne's vibrant personality, includes the transformation of all 59 apartments including two and three-bedroom Penthouses and Suites, as well as six adjoining warehouse-style apartments on Malthouse Lane.
Inspired by Malthouse Lane's industrial era, the apartments feature black metal fittings, aged brass finishes and sooty charcoal tones throughout.
The hotel lobby features a Rosso Levanto marble reception desk and flocked wallpaper.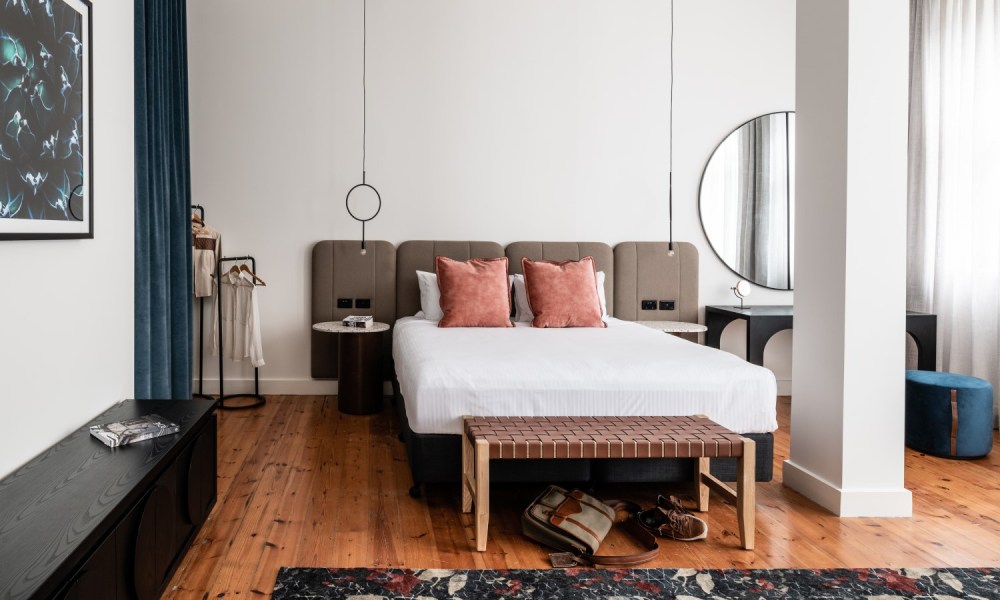 Interior Designers, Studio Del Castillo, opted to retain the existing flooring and incorporate the original timber-lined walls around the reception area.
"There was a strong desire for design to remain authentic to what one would come to expect in a warehouse, and I think the guests will be delighted with the results," said Interior Designer, Penny Del Castillo.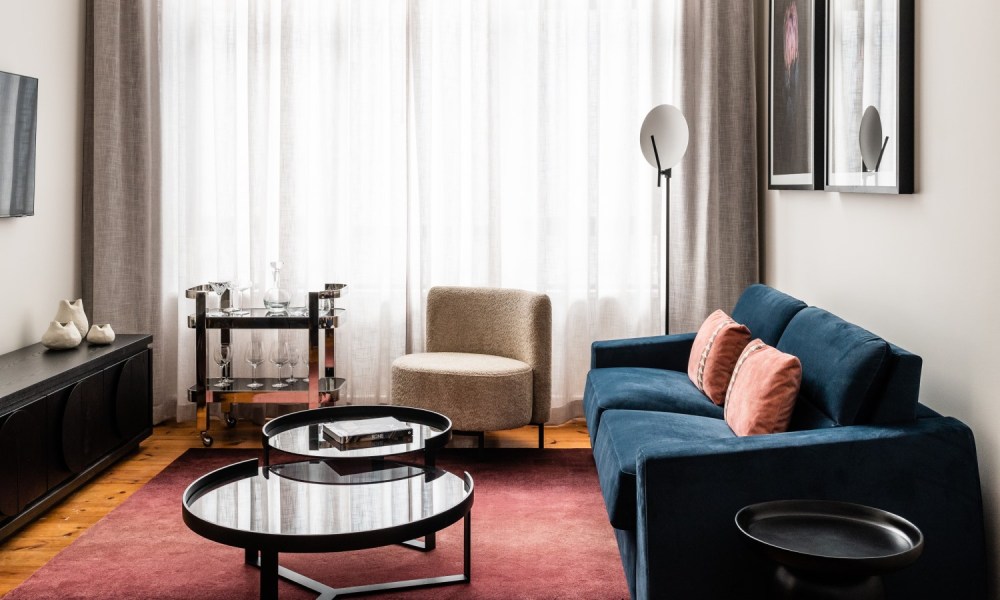 "The six open plan warehouses really are an inspirational space to retreat to and feature three variations to room layouts, each with fabulously high ceilings, original floorboards from the 1920s, views down the laneways and access to some of Melbourne's finest restaurants and bars."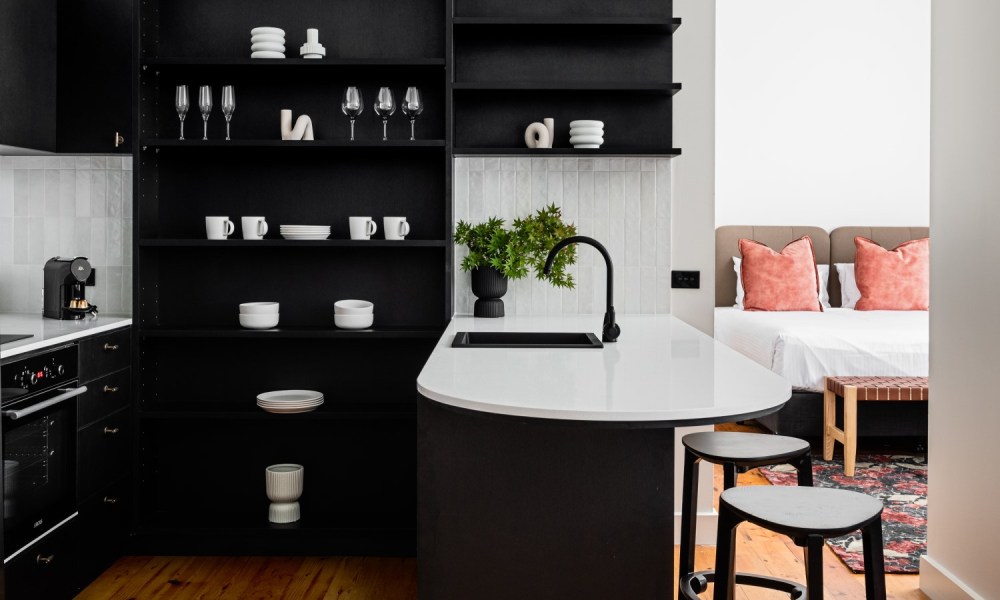 Group Chief Operating Officer, Chris Sedgwick, said the interior design team had creative licence to reinvent given the transformation of the Adina brand in recent times.
"Think of it as a sort of welcome back to Melbourne after a long period of lock down," he said.